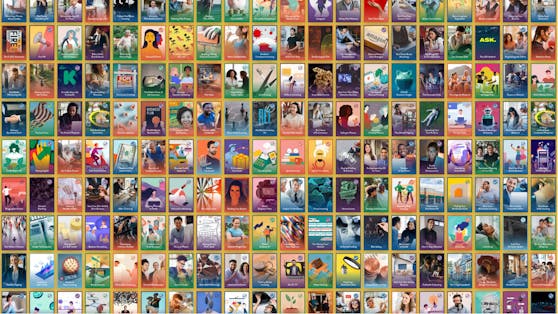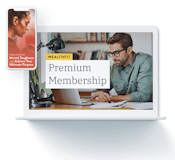 Get Access to 250+ Online Classes
Learn directly from the world's top investors & entrepreneurs.
Get Started Now
Have you heard about the advantages of real estate investing — for example, how real estate is more stable in value than any other investment, it has manageable risk, the tax advantages and more — and want to be a landlord? 
Becoming a landlord is not out of reach.
You can even do it with little money — and even bad credit! 
In this article, we will explain how you can be a landlord in 8 simple steps. If you're ready to learn more about real estate investing, let's get started! 
Step 1: Diligent Research
The first step in how to be a landlord — and the first step of any form of investing — is education. It's learning the in's, out's, advantages and disadvantages of what you're about to spend your hard earned money on. 
Being a landlord consists of many responsibilities, including:
finding and buying a property
finding tenants 
maintaining the property 
performing repairs on the property 
dealing with tenants — and possibly challenges with tenants, such as evictions 
and more
Being a landlord is equal parts running a business and a job. 
Before you get started, it's important to research:
local laws regarding tenant and landlord rights
which local areas are hot for development right now including new shopping centers, restaurants, community redevelopment and more market research
how much money you'll need to invest in your desired location
potential risks to investing in your desired location, such as crime or natural disasters 
Although much of this research can be done online, we recommend talking with other real estate investors to gain more insight into the market. 
After you have your research complete, and are sure that this is the right investment opportunity for you, you can move on to the next step. 
Step 2: Determine Goals
Next on your path of how to be a landlord is determining goals for the property. 
Ask yourself questions like:
What am I looking to gain from this investment? Passive Income? Active Income? Equity? 
Is this going to be solely an investment, or are you going to be living in part of the property and house hacking?
Do you hope to buy more than one property eventually?
As with any business or investment, take time to clearly define and write out your goals so that later on, you can look back to see if you're achieving what you set out to achieve. 
Step 3: Define your Budget
Once you have determined your goals for the property, the next step of how to be a landlord is defining your budget. When defining your budget take a serious look at your finances. 
How much is the type of house you're looking to buy?
How do you plan on paying for it? 
What loans do you qualify for?
How much cash flow will you need each month to earn a profit?  
Can you afford the possibility of floating a property while vacant? If so, how long can you afford this? 
In this phase, feel free to meet with a local mortgage lender, real estate agent, or real estate investor to help you come up with answers to clearly define your budget. 
Knowing your expenses and other financial requirements from the get go can set you up for a profit down the road. 
Step 4: Find and Purchase a Property
The next step of how to be a landlord is finding and purchasing a property. 
If you're just starting out, you will likely need to utilize the expertise of a real estate agent — but it's not required.
There are several other ways to find the best investment deal on the block, such as For Sale By Owner or Distressed or Abandoned Properties.
During your house search, it's important to be patient. Understand there are several items to look for — factor in skills and resources required for repairs, the risks with each property, the advantages and disadvantages of the location — and be willing to wait until you find the property that checks off these boxes. 
Step 5: Make Any Necessary Changes To The Property
After you have purchased the property — and before moving in tenants — is the time to make any necessary updates to the property. 
Updates can increase the marketability of your new property, such as:
new light fixtures 
painting cabinets 
new bathroom vanities
Improving the yard
simply deep cleaning floors or painting walls 
Remember when you did your research back in step 1? Here's a chance to use what you learned: find ways to differentiate your property from other similar properties to also increase the marketability but also so you can charge more rent and increase your cashflow. 
Keep in mind that it's very difficult to do repairs when a tenant is living in the property. This often requires the landlord paying for the tenant to stay somewhere else while the work is done, so this is the perfect time for any and all repairs. 
Step 6: Find Tenants 
Once your new property is in tenant-ready shape, next on your checklist of how to be a landlord is finding tenants. 
Without tenants, you aren't a landlord — nor are you driving any of that cash flow. 
When finding tenants be sure to advertise your property (with photos) on places such as:
Zillow
Trulia 
Realtor 
Apartments.com
Craigslist 
local colleges
even your own personal Facebook pages 
Once tenants have been found, it's critical to vet those tenants. This consists of:
background checks
income verification
checking both personal and previous landlord references 
Once you have found your first tenants and vetted them, the next step is to sign a lease and receive a security deposit.
Step 7: Write a Lease
To protect yourself and your investment, it's important to write a lease. 
You can work with a lawyer to draft up a lease, though there are standard leases available online for download that can be used as a template. 
Either way, it's important to be as specific as possible when writing up a lease. The lease needs to clearly define items such as: 
use of the property for a specific time
rent
when rent is due
amount of security deposit due
How rent will be given to you, the landlord
late fees
pets
And more
Step 8: Maintain the Property 
Once you have your tenants set up and you are receiving monthly cash flow, it's important to maintain your new property and inspect it regularly. 
This includes:
keeping up with maintenance requests from the tenants
keeping up with yard work 
In addition to the things typically considered maintenance, you must also remember the financial aspects of the property that need maintained, such as:
utility bills
accounting and bookkeeping for the property 
How To Be A Landlord
After following these 8 steps, you will be a landlord. If you decide to add an additional property to your rental portfolio in the future, you can repeat this checklist and start again at step 1. 
And along the way, commit to increasing your financial education so that you can maximize your profit and minimize your risk.