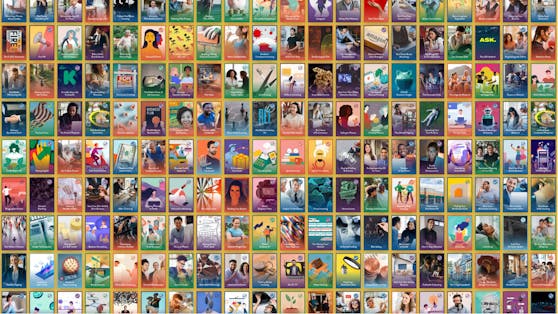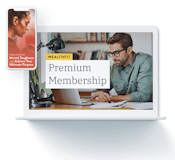 Get Access to 250+ Online Classes
Learn directly from the world's top investors & entrepreneurs.
Get Started Now
So you're buying your first home . . . This is an exciting time—but it may also be stressful.
To help you on your way, we've compiled the best home inspection checklist for first time homebuyers.
Should First Time Homebuyers Hire a Home Inspector?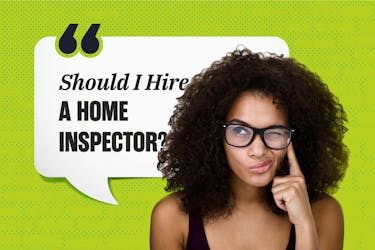 There's a lot to remember when you're buying your first home. To ease your concerns, it's crucial to make sure that the home you're buying is in good condition before you close. That way there won't be any nasty surprises after you move in.
This is the first question many first time homebuyers ask. And the short answer is yes, you should.
Home inspection requirements vary by state. Your mortgage lender may not require a home inspection report to approve your mortgage, but that doesn't mean you shouldn't get one.
Even if your state doesn't require inspectors to be licensed, you can find certified home inspectors. Check for certifications from ASHI, InterNACHI, or NAHI.
A good home inspector's job is to go through your home and identify any potential problems. These problems could include obvious issues like termite damage, or they could be red flags that point in the direction of costly repairs down the line.
Your real estate agent can probably recommend a good home inspector in your area. If you're not using an agent, ask your lender for a recommendation or search online.
Whichever route you choose for finding an inspector, you should follow these steps:
Check home inspector licensing requirements for your state
Make sure that your inspector is comfortable having you present during the inspection
Verify a good working credit by reading online reviews before you hire anyone
Ask to see a sample inspection report
Ask what is covered in the report and what isn't
Hiring a home inspector with a solid reputation is an important step in the home buying process. A professional inspection will protect you in the short and the long term.
Make sure to check your home purchase contract to see if there's a home inspection contingency. You may only have a limited time to complete your home inspection. If you do, you'll need to schedule sooner than later. Don't delay.
The Home Inspection Checklist
Your work doesn't end with hiring a home inspector. You should still be involved in this process. It's your home we're talking about. So, what do you need to do during and after your home inspection to protect yourself and your new home? Checklists can be an especially useful tool here.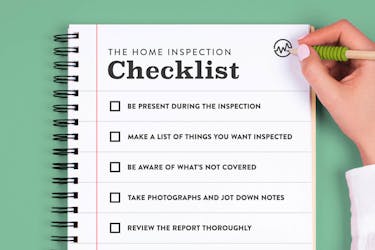 ☐ Be Present During the Inspection
The first thing you'll need to do for your inspection is easy: just show up.
While you aren't actually required to be present, attending the inspection gives you the opportunity to find out about any potential problems early on.
You can also plan to complete some necessary tasks during your inspection, like measuring windows and figuring out where you'll put your furniture. However, it's always a good idea to ask your inspector to show you any serious problems they find.
☐ Make a List of Things You Want Inspected
The home inspector you hire will have their own checklist of things to inspect. You should review their list prior to hiring them. If there's anything you have questions about, ask before you schedule an inspection.
You shouldn't rely on the inspector's checklist alone. It's important for you to have a home buyer's checklist too. There will likely be a good amount of overlap between your list and the inspector's.
In case you need some help brainstorming, here are some things to include:
The roof
Attic space
Rain gutters and downspouts
Exterior paint, bricks, stones, or stucco
Walkways and driveways
Porches and balconies
The foundation
Basement or crawl space
Garage
Doors and windows
Walls, floors, and ceilings
Stairs, steps, and railings
Electric wiring, including the electrical panel, light switches, and power outlets
Heating, cooling, and ventilation system (HVAC) and thermostats
Plumbing, including fixtures, faucets, and the water heater
Any appliances that come with the home
You may want to follow the inspector to confirm that they're checking the things on your list—and to review the condition for yourself.
☐ Be Aware of What's Not Covered
A home inspector will inspect many things. However, there are some things that may not be included in their contract.
Since inspectors frequently limit their liability to the amount you paid for the inspection, it's your responsibility to check the things that they don't. In all likelihood, you'll need to check these things on your own:
Swimming pool and equipment
Trees and landscaping
Sewer lines and septic tank
Drainage (this is especially important if your new home has soggy areas)
Strange odors
Lawn sprinklers
Fireplace and chimney
Floors covered by carpet
Pest infestation
Also keep in mind that if the roof or driveway are covered in snow, the inspector won't be able to check them. Snow can also make it difficult (or impossible) for your inspector to check any crawl spaces.
☐ Take Photographs and Jot Down Notes
Another way to protect yourself as your inspector goes through the home inspection checklist is to take pictures. Bring a camera to your inspection. As the inspector works, take photographs of everything.
It's also a good idea to take notes during the inspection. Don't be afraid to ask your inspector questions. Many inspectors do not check for rodent infestation. But if you see damage that might be related to rodents, you can ask for their professional opinion.
☐ Review the Report Thoroughly
It will likely take the inspector several days to complete the home inspection report and deliver it to you. When you get it, be sure to give it more than a cursory glance. Here's what to do:
1.     Read the report and make notes of anything that's confusing.
2.     Call the inspector and get clarification on anything confusing.
3.     Ask the inspector's opinion on how much repairs will cost. They won't always give you a number, but some will.
4.     If there are major issues, call a couple contractors to get estimates.
5.     If necessary, call your real estate agent to discuss the report.
If there are any major undisclosed issues on the home inspection report, you may want to rethink your decision to buy the home. Minor repairs aren't a big deal—but major problems can take a toll on your wallet and sanity for years to come.
Final Thoughts About Your Home Inspection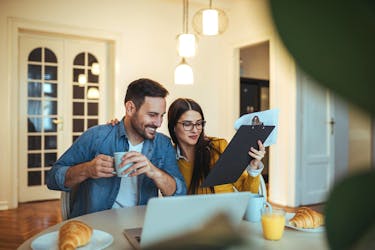 This home inspection checklist will help you to really understand the condition of your new home before you buy it. Instead of relying on your inspector, you'll be able to confirm everything for yourself.
Buying your first home can be a great way to face your fear of the unknown—but the quality of the house you're buying shouldn't be undetermined. Hiring a qualified home inspector and doing your research are some of the best ways to protect yourself and find the perfect home for you and your family.