Looking to grow cash in consistent stock returns? Look no further. These blue chip companies can't stop performing. All of them have increased their dividends for more than 50 years straight. That's why they're called the dividend kings.
If you're looking to the stock market with hopes of accumulating long-term wealth, consistent high-performance is the holy grail. The most consistent stocks in the world are called "blue chip" stocks. The name comes from the highest value chips used in poker. But blue chip doesn't mean high priced.
The label is reserved for high quality companies that have withstood the test of time. Multinational companies operating for decades, and providing excellent products that people depend on. Companies that have led their respective industries for years. For companies, old age implies stability and consistency on the stock market.
Blue chip stocks usually have little to no debt, large market capitalizations, stable debt-to-equity ratios, and high returns on equity and assets. And while the blue chip label has been established as a mark of stability, there is one metric that could be more meaningful than anything else: dividends.
Nothing communicates consistency and dependability more than paying your investors an increased amount every year. That's what the Dividend Aristocrats have done. The S&P 500 Dividend Aristocrats is a stock index of companies who have increased their stock dividend for 25 years or more.
What's greater than an aristocrat? A king. "Dividend King" is an informal label given to companies that have increased their dividend payouts for 50 years or more. Dividend kings are slow growing companies with slow growing dividends, and that is what makes them consistent and reliable.
The following list of the most consistent blue chip stocks of the last 50 years is comprised of some of the most long-term successful kings, and some of the fastest growing.
Lowe's Companies (LOW)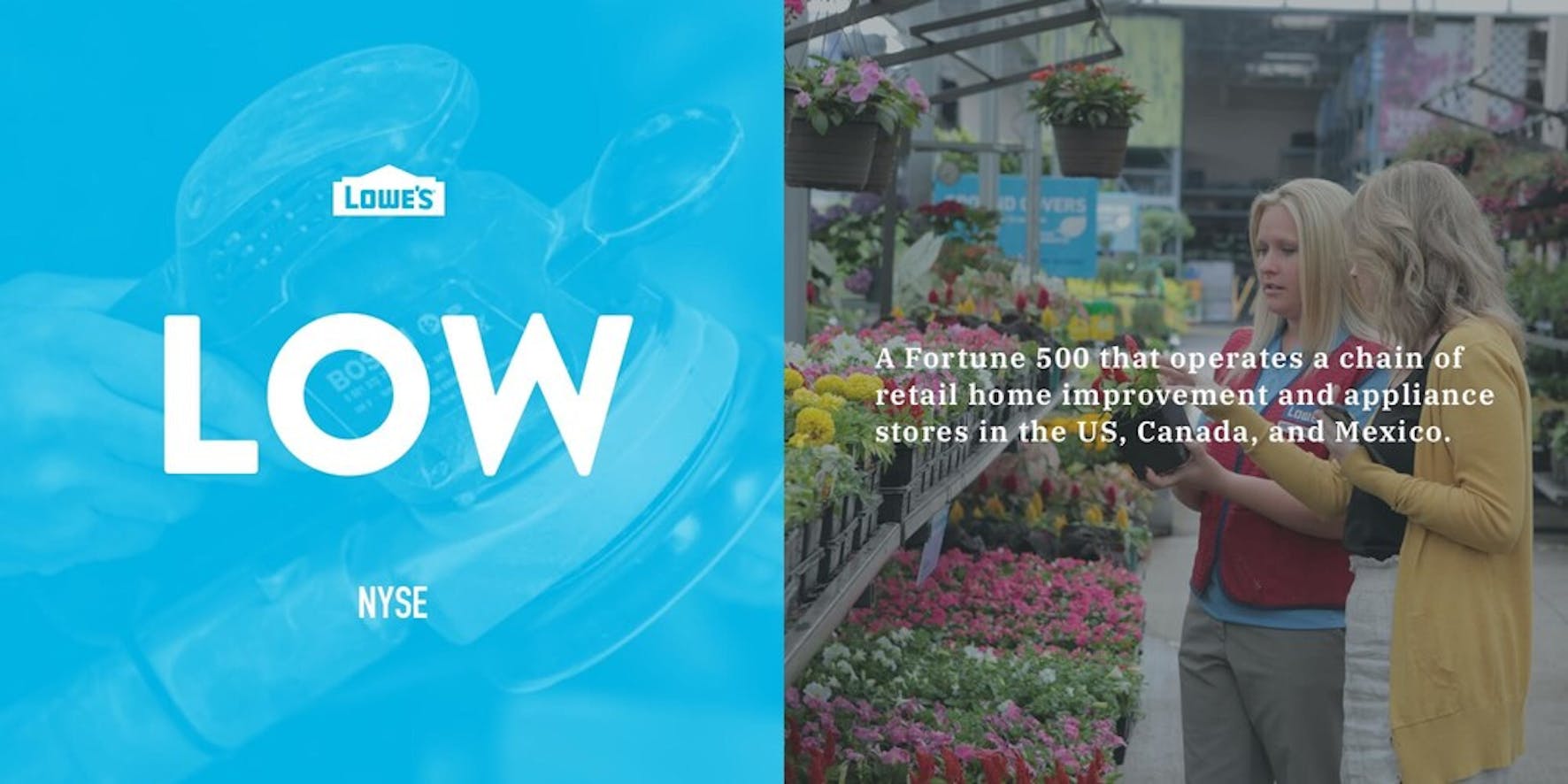 Lowe's is an exceptionally impressive king, with 54 straight years of increasing payouts under its crown. The company also touts one of the fastest dividend growth rates at 17.6% per year over the last 30 years.
Lowe's is a Fortune 500 company that operates a chain of retail home improvement and appliance stores in the US, Canada, and Mexico. As of January 2018, Lowe's operates more than 2,370 home improvement stores and employs over 290K people. Lowe's is the second largest hardware chain in the US behind The Home Depot.
Unlike most large brick-and-mortar chains, Lowe's has managed to avoid the Amazon-effect by servicing demands that require the customer's in-store presence like paint matching and hardware testing.
That said, Lowe's has also benefited from its heavy investment in e-commerce. For instance, the company now offers consumers the option to purchase products online and then pick them up the same day in-store—an option that's proven to be hugely popular with customers.
In 2017, Lowe's experienced 33% growth in online sales, a significant achievement considering the company's main competitors are heavy hitters like The Home Depot and Amazon.
Lancaster Colony (LANC)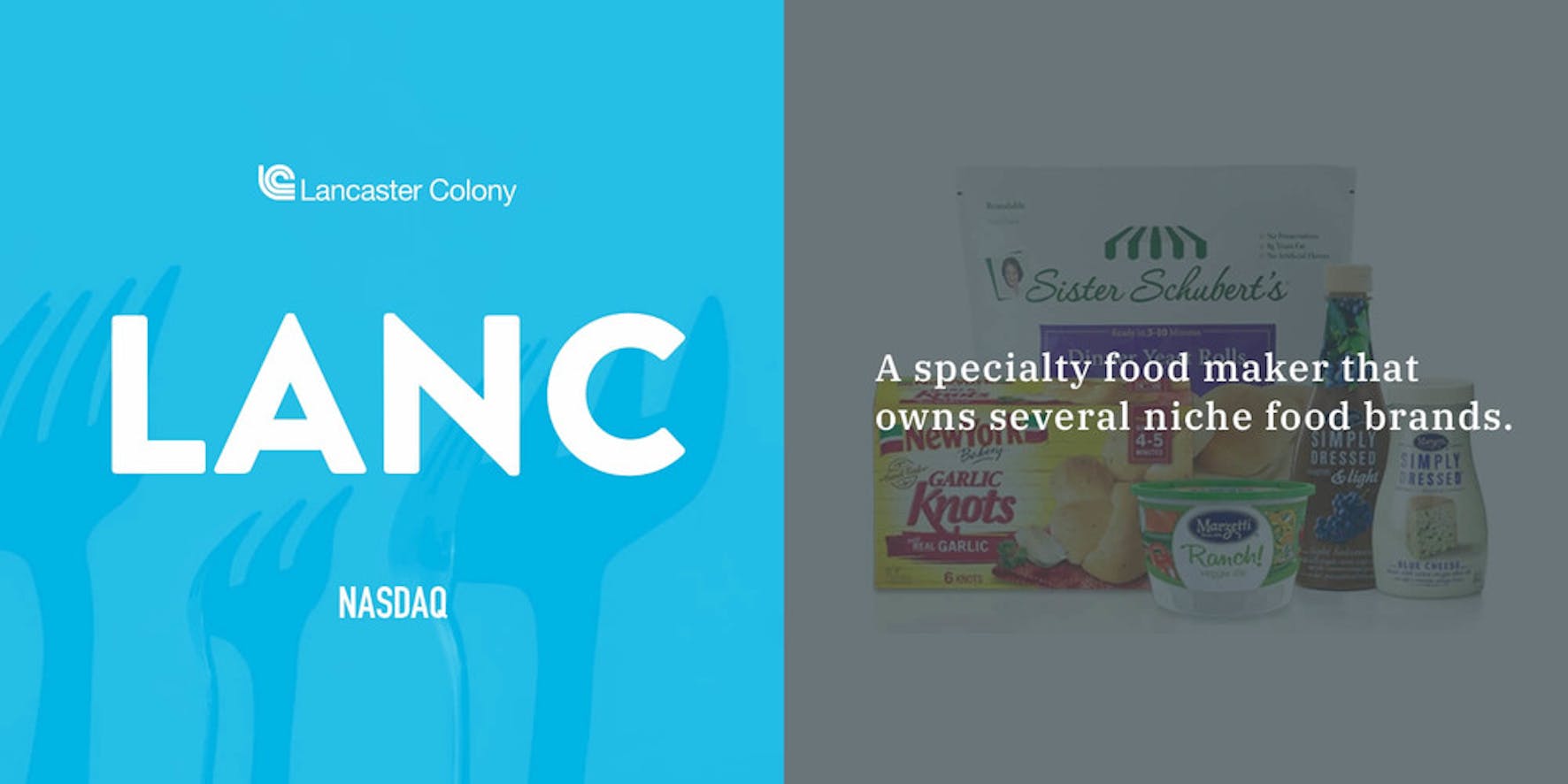 Lancaster Colony is a rare dividend king because it has a small market capitalization. The company raised its dividend payout for the 54th straight year in 2017. Only 13 other companies have ever accomplished this feat.
Lancaster Colony has beaten the market for decades with 15% annual returns, compared to 10% for the S&P 500 over the past 30 years.
Lancaster Colony makes specialty foods. They own many smaller brands such as Marzetti, New York Bakery, Sister Schubert's, Flatout, Aunt Vi's, Reames, Mamma Bella's, Romanoff, and Chatham Lodge. They also make a significant portion of their revenue from licensing products to stores and restaurants like Olive Garden.
Parker-Hannifin (PH)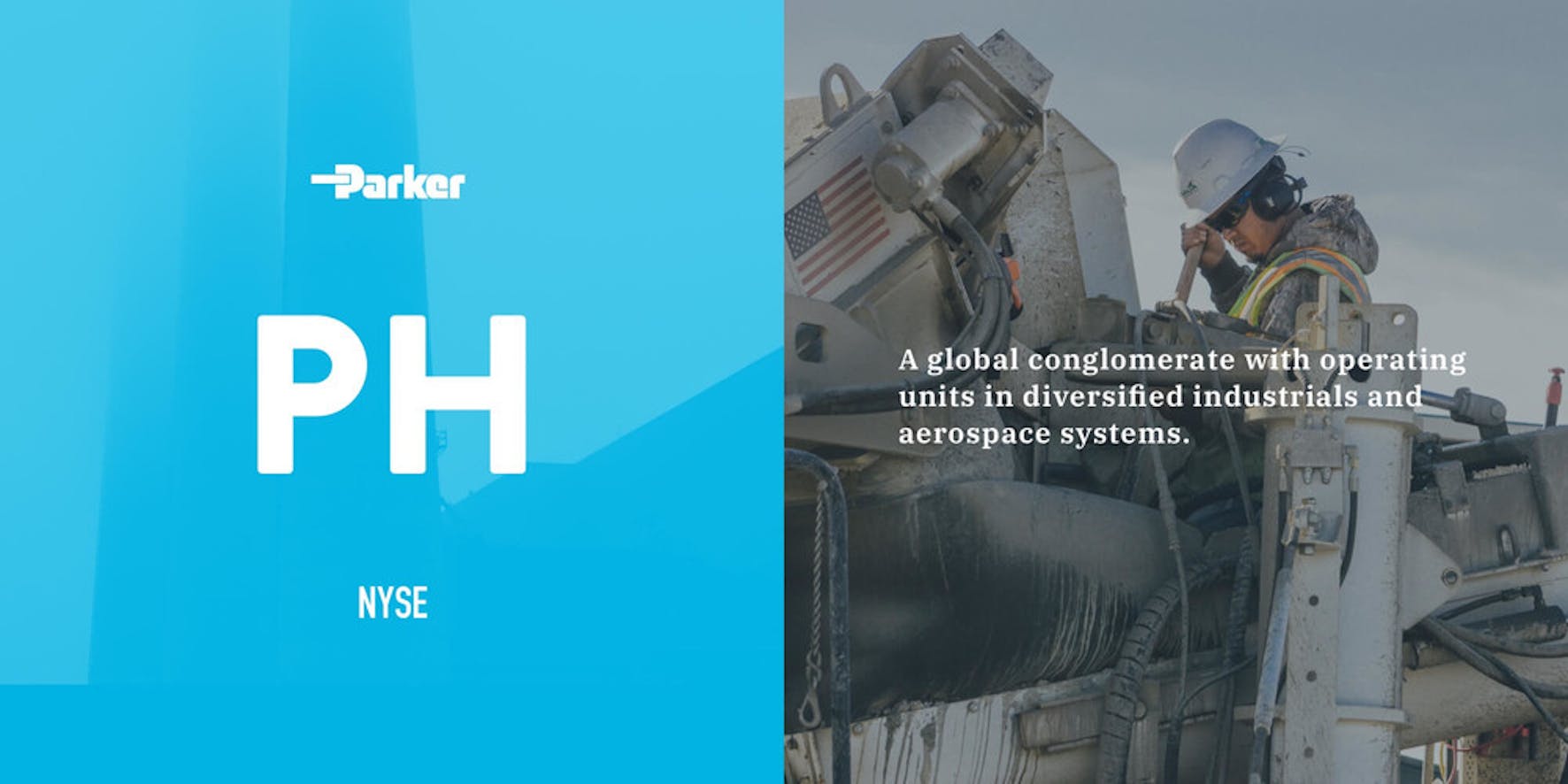 Parker-Hannifin is one of the oldest dividend kings. Their dividends have grown for 60 years straight!
Parker-Hannifin is an industrial conglomerate. They own companies that specialize in various aspects of motion control systems for mobile, industrial, and aerospace markets worldwide. They have 292 manufacturing plants, 88 distribution centers, and 154 offices in 49 different countries. In the past decade the company has diversified by creating a "systems" division providing custom tailored services and products. The systems division accounted for almost a quarter of all sales in 2016.
Hormel (HRL)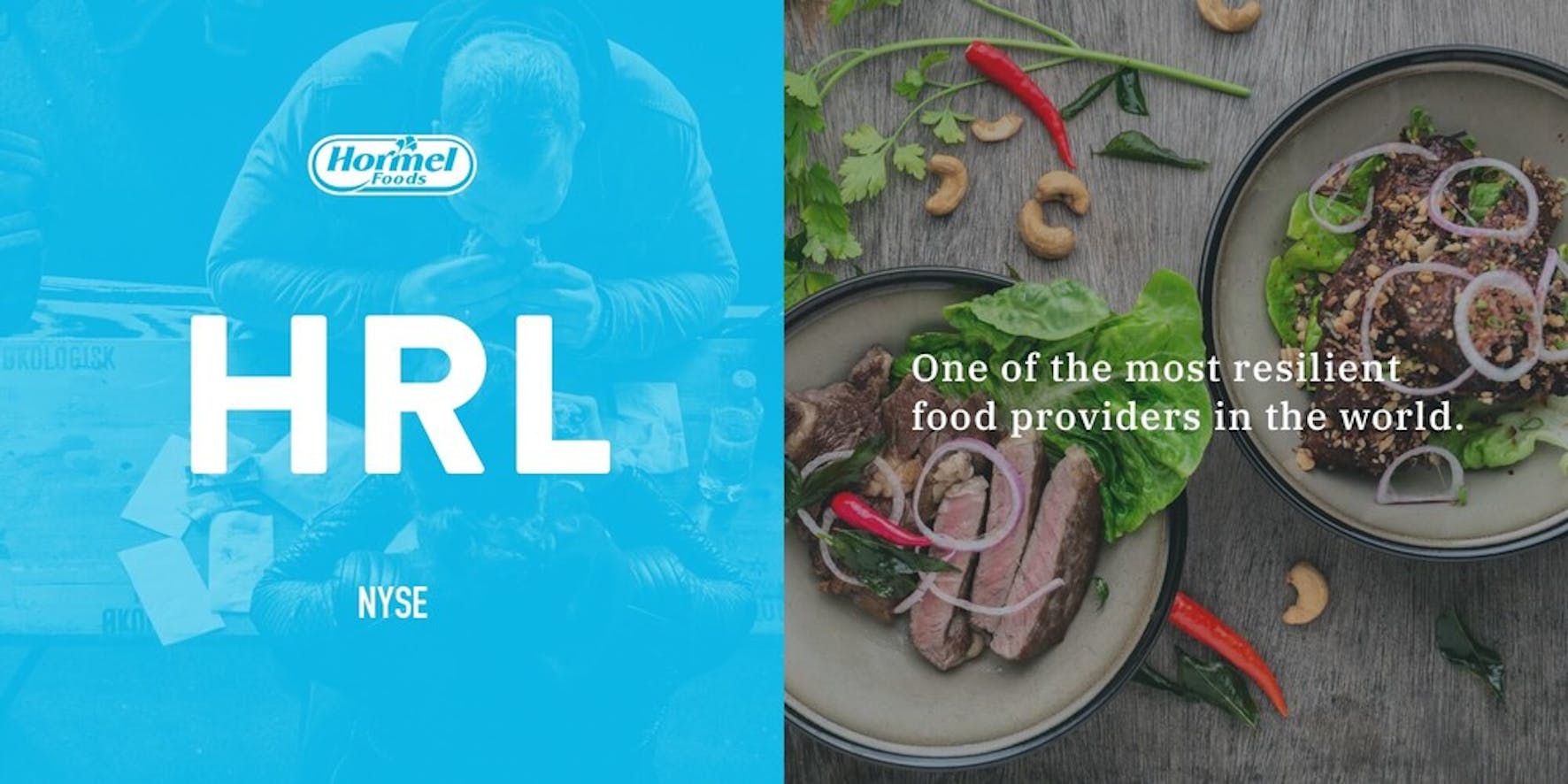 Thanks to 51 straight years of dividend increases Hormel is now a dividend king. Over the past 20 years Hormel has grown its payout by 10.8%.
Hormel is also a food provider that owns many well known brands. Some of Hormel's brands include Skippy, Muscle Milk, Dinty Moore, Jennie-O, and SPAM.
The company has five revenue sources: Refrigerated Foods (49% of sales, 43% of profit in 2016), Jennie-O Turkey Store (18% of sales, 24% of profit), Grocery Products (18% of sales, 19% of profit), Specialty Foods (10% of sales, 8% of profit), International and Other (5% of sales, 6% of profit). While Hormel's sales are primarily from North America (90%), the company is currently working on expanding its international presence.
Although some companies build a competitive advantage with patents, that isn't the case with Hormel, which only holds 49 patents. Instead, the company relies on its name as its biggest strength. Homel regularly spends upwards of $150 million on advertising, which has really paid off.
Over 35 Hormel brand products hold first or second place market share in their categories. It's estimated that these top brands make up approximately 60% of Hormel's retail sales.
3M (MMM)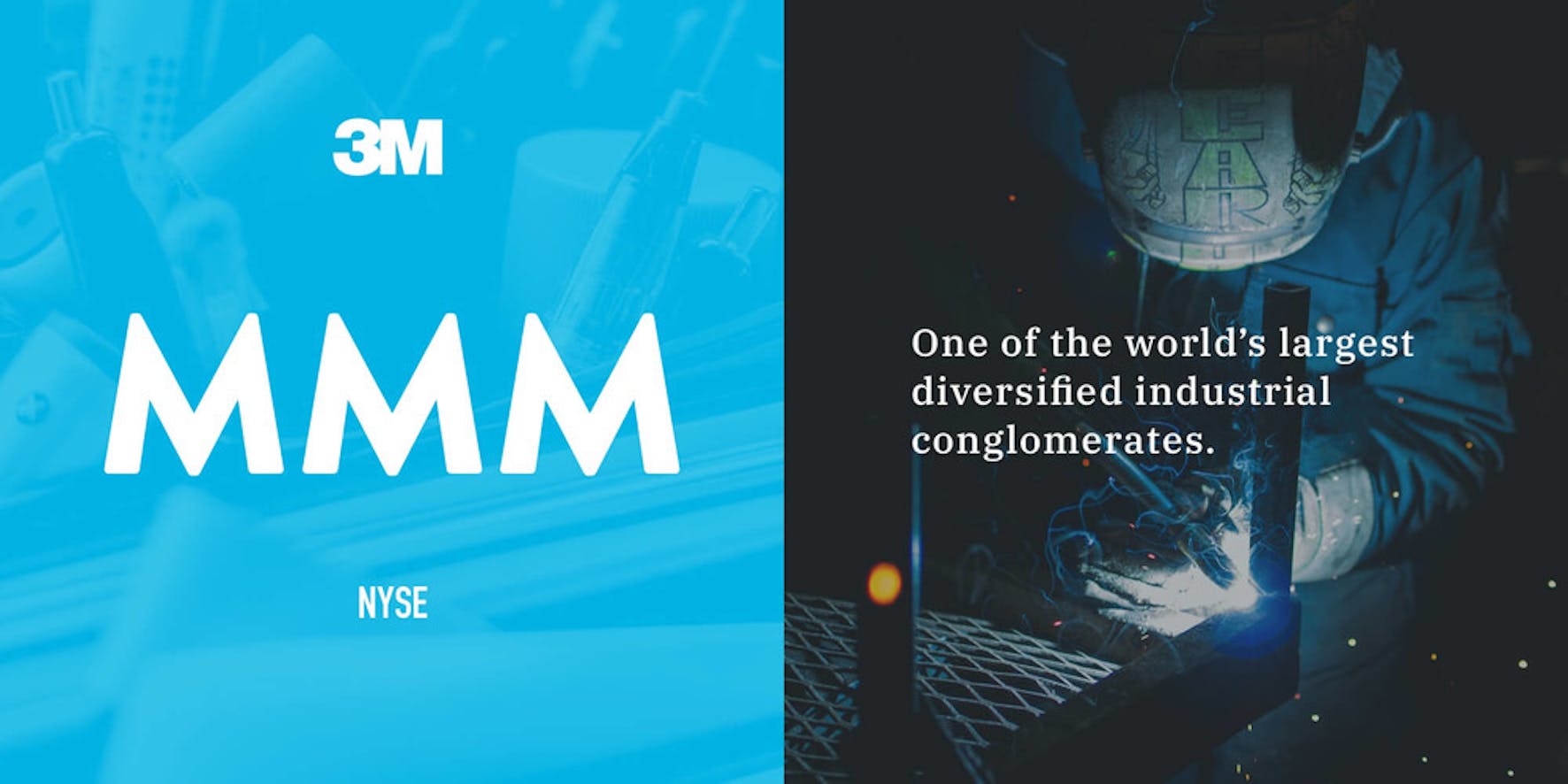 3M has increased its dividend payout for 58 years in a row. 3M is one of the most successful companies of all time. It's over 100 years old, in which time it's obtained over 100K patents—and there's no sign that the company's patent growth is slowing down. With a huge R&D budget, 3M typically acquires more than 3K patents per year.
While 3M is often thought of as the "sticky notes company," they actually offer products across a range of industries. These products focus on 5 major types of business: industrial, healthcare, safety and graphics, electronics and energy, and consumer. Because the company is well-diversified, it's less subject to industry-specific risks.
3M operates in more than 70 countries and sells products in more than 200. Even though the company is based in the US, over 60% of its revenue is from outside the country.