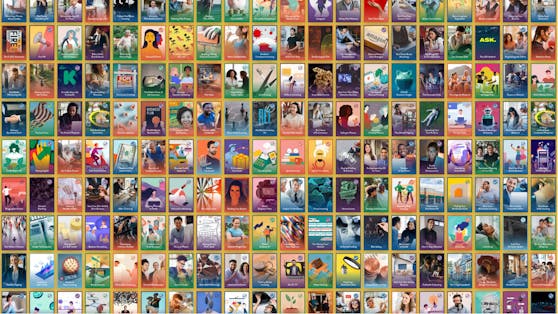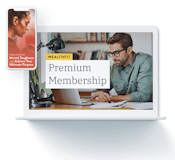 Get Access to 250+ Online Classes
Learn directly from the world's top investors & entrepreneurs.
Get Started Now
Being an entrepreneur is undoubtedly hard work. You wear many hats, and more often than not there's not enough time in the day to get everything done. Yet busy or not, if you've been ignoring your credit—a measurement of your ability to pay back lenders based on your payment history—you're making a huge mistake.
When you're trying to build a successful business, the health of your credit reports and scores matters a lot—for both yourself and for your company.
If you haven't been giving your credit the attention it deserves, don't panic.
Here's a simple plan you can use to build business credit and personal credit starting this month.
Business Credit Reports vs. Personal Credit Reports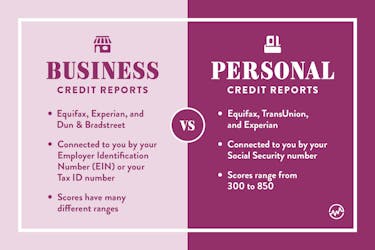 Although personal credit and business credit may appear similar, there are significant differences that are critical to understand as an entrepreneur as you focus on building business credit.
There are three major consumer credit reporting agencies—Equifax, TransUnion, and Experian—and three major commercial credit reporting agencies—Equifax, Experian, and Dun & Bradstreet.
Your business credit reports and personal credit reports feature different information.
While your personal credit is connected to you by your Social Security number, your business credit history is connected to you by your Employer Identification Number (EIN) or your Tax ID number.
In general, the accounts on your personal and business credit reports don't overlap.
However, certain business credit card accounts might show up on both your personal and business credit reports, depending on the card issuer's policy.
Most personal credit scores, like FICO and VantageScore, range from 300 to 850.
Business credit scores have many different ranges, from Dun & Bradstreet's PAYDEX Score of 0 to 100 to FICO's SBSS of 0 to 300.
Why Credit Matters
You likely already know why your credit matters on a personal level: good credit can equal better approval odds, lower interest rates, better terms, and more money in your pocket at the end of the month.
Business credit matters for many of the same reasons.
The inability to access necessary funds may put your business at risk.
Even if you build good business credit, commercial lenders may want you to have some skin in the game, so don't be surprised if they require a personal guarantee (agreeing that you'll personally pay for charges on the business credit card if your business can't make payments) before approving your company for financing.
How to Build Business Credit
Next, you need a plan to build your personal and business credit reports.
The concept is largely the same, regardless of the credit report type.
So, if you know how to build personal credit, you should have a good idea of how to build business credit too.
Here's a breakdown:
Check your credit reports and scores from the three personal and three business credit bureaus.

Before you start trying to build business credit, you need to know where you stand. The only way you can find that out is to check your reports and scores for yourself.
Are you reports really blank or do they have some negative information on them you didn't know about? Knowing the answers to these questions is important for the next step of your credit building plan.
Establish positive and separate accounts.

To have good credit, you need to establish credit first. But how do you get a lender to be your credit guinea pig? It's actually not that hard—if you know where to apply.
Open a separate bank account for your business. The bank will usually ask for your EIN number as well as LLC documents. It's critical to NOT use your business account for any personal purchases. By doing this, you will protect your personal assets in the event that your business fails or a lawsuit.

On the personal side of things, a secured credit card or a credit builder loan can be a great place to start. Whether you're a credit virgin or have gone through credit problems in the past, you have a good chance of qualifying for either of these products.
Manage your accounts the right way.
Establishing positive accounts is only half the battle. You have to manage your new accounts the right way or they could backfire.
Thankfully, this part isn't hard to understand. Managing your accounts well comes down to two basic principles:
Pay your bills early or on time—no exceptions.
Pay off your full credit card balance each month (preferably before your statement is issued so a $0 balance is reported to the credit bureaus).
Opening a few positive accounts and managing them well is a great start toward building better credit for the future.
Monitoring Your Credit
The last step that's often overlooked when building business credit is monitoring your credit reports.
No one else cares about your credit—both personal and business—as much as you do. That's why you have to take on the job of checking your credit reports often to make sure they are accurate.
Mistakes on credit reports happen far too often. When they do, those mistakes can harm your scores.
If you don't monitor your credit reports and blow the whistle when something goes wrong, no one is going to do this for you.
Ideally, you should review all of your credit reports each month.
If this seems like too much, make a commitment to check your reports quarterly. You always ramp up your efforts down the road.
Be Honest with Yourself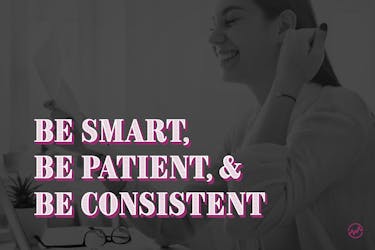 It takes time and consistency to build good business and personal credit. You can't open a new credit card account today and expect to have a perfect credit score tomorrow.
Still, building business credit isn't rocket science. If you open a few positive accounts, pay them on time, and keep your credit card balances paid off each month, you're already well on your way to credit success.
Be smart, be patient, and be consistent.
Those are the three key ingredients you need to take you from a credit newbie to a credit rockstar both in your personal life and in your business.