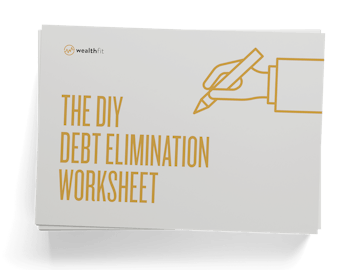 The DIY Debt Elimination Worksheet
If you've experienced reduced pay, job loss, or you've had to close the doors of your small business because of the impacts of Coronavirus, or Covid-19, you may be wondering where your next paycheck will come from.
For many Americans, what you have in your bank account is truly all that you have. That may be a fully stocked emergency fund with savings on top, or just enough money to make it the next two weeks — or even less. 
In this article, we're going to explain specific ways that you can conserve the money that you do have — starting now — regardless of how much it is. 
But before we look at those ways, let's quickly revisit just how important it is to have what's called an emergency fund in times like this. 
What Is An Emergency Fund? 
An emergency fund is three to six months of income kept in a savings account reserved exclusively for emergency expenses. 
This should include money saved for: 
It's simple: save some money, make a specific list of emergency expenses, and don't touch the money unless it's an emergency.
Because of the Coronavirus, we're currently in the midst of a pandemic that has already disrupted daily lives, personal health, jobs, and the economy as a whole. 
During times like this, it's critical that you have an emergency fund. For those readers who do have an emergency fund, you now have some comfort in knowing that you can pay your bills for the forthcoming 3-6 months. 
But what if you don't have an emergency fund? What if your income was either reduced or stopped entirely? Or what if you're struggling with debt?
Free Download:
"The DIY Debt Elimination Worksheet"
Download Now
Let's look at 4 ways to conserve the money you have right now — regardless of how much it is — so that you can have peace of mind during this turbulent time. 
How to Conserve Your Money During Coronavirus Pandemic: 4 Steps 
Step 1: Do The Math
Instead of letting anxiety get the best of you, do the math: based on your current expenses, how long will your emergency fund and/or savings last you? 
Take a minute now to write down your expenses per week on a spreadsheet. Don't forget one, either. 
Next, add them up. 
After that, compare your total expenses with how much money you have saved, along with how much money you will be receiving (if any). 
How long will your current savings last you? 
Once you have that timeframe, whether it's 2 weeks or 2 months, let's move on to the next step.
Step 2: Find Ways To Cut Costs Right Now 
Now that you have that timeframe, let's try and lengthen it as much as possible by cutting some of your expenses — immediately. 
Take a look at your current expenses, which you wrote down in the previous step. 
Which of them can you get rid of — right now? 
Maybe you can cut your cable bill. Or subscriptions that you don't need. Maybe you signed up for a service months ago, but you haven't even been using it. 
Something to keep in mind during this step is that because of "social distancing", "shelter in place", or "quarantine" mandates, some of your costs may already be cut.
For example, during this time you may not need money for: 
Eating out 
Weekend entertainment 
Travel 
Be sure to factor this into your spreadsheet.
Also, as you're looking at your expenses, it's important to only spend money on the essentials. Everything else, in this current pandemic, should be cut. 
Essential items include: 
Food
Water
Shelter
Health needs
Family needs 
Bills (we'll discuss this next)
After you have identified which expenses need to be cut, take some time to follow through and get rid of them. 
After that, re-do the math on your list.
How much money are you now going to save? 
And how much time does that add to your timeframe? 
#3: Negotiate Your Bills
Because of the crisis, many companies — such as credit businesses and mortgage lenders — are helping people who have had a reduction in their income or a job loss. 
For example, if you have credit card debt, most major credit card companies plan on helping customers by allowing them to: 
skip payments
utilize lower interest rates
avoid late fees
This won't take into effect unless you call your credit company, explain your situation, and ask how they can help you during this time. 
Similarly, there is mortgage relief being offered as well, such as: 
The ability to defer payments for months
Delay foreclosures
For example, you may be able to lower or even suspend your mortgage payments if it's backed by Fannie Mae or Freddie Mac for up to 12 months. 
If you've been impacted by the coronavirus, call your mortgage lender and discuss how they can help you during this time. 
After you have negotiated your bills, incorporate the changes into your new budget and your timeframe. 
How much are your expenses now? 
How much can you pay down your debt?
How much will you be saving?
What is your new timeframe? How long will your saved money last now? 
#4: Find Ways to Increase Your Income
The truth is that there is no limit to how much you can make. While the pandemic has limited some ways to increase your income, there are ways you can earn more. 
If you have the time, energy and health, you can work a side hustle that is still allowed and safe in your city. You can use that extra income for savings, pay off debt, or other needs.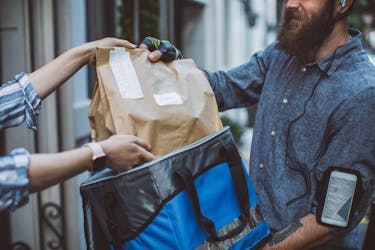 Here are 9 side hustle options: 
Join a Delivery Service: You can earn money on your own schedule by using services like UberEATS or DoorDash to deliver take-out orders in your local area, or you can start your own delivery service. 
Teach Courses Online: Through websites like Udemy, you can create your own course on a topic that you're passionate about. Whenever someone purchases your class, you earn money! Sign up at Udemy.com to get started. 
Prepare Tax Returns: There are always people and companies in need of help during tax season. If you have previous experience with accounting, bookkeeping, or finance, get started by registering with your tax authority.  
Write and Review Resumes: You can help job seekers perfect their resumes and make a side income in the process. Utilize your personal network or look for opportunities on Upwork.com. 
Use Amazon Mechanical Turk: Make money by completing tasks including identifying objects in a photo or video, transcribing audio recordings, and more. Sign up by creating an account on Amazon.com.  
Donate Plasma: Donating your blood plasma will put much-needed nutrients into hospital patients and much-needed cash into your wallet. Begin by finding a plasma donation center in your area. 
Start a Blog: By creating a blog and filling it with rich content, you can eventually make money from advertising on the website—even while you sleep! Get started by creating an account with WordPress or Wix. 
Deliver Packages: With Amazon Flex, you can deliver Amazon packages for a side hustle income. It pays $18-25 per hour and you get to set your own schedule. The only requirements are that you must have a smartphone, own a vehicle, and you must pass a background check. Sign up on Amazon.com!
Deliver Anything: Using Postmates, you can deliver food, office supplies, groceries and more in your local area. This side hustle can earn you up to $25 per hour, and you can set your own schedule! Learn more by visiting Postmates.com. 
To see our full list of 101 side hustles, click here. 
If you can utilize one of these side hustles to increase your income, add it into your running list of expenses and savings.
Now you should have a clear picture of your finances.
How to Conserve Your Money During Coronavirus Pandemic
During this process, you have:
Identified your income, identified expenses and identified how long the money you currently have saved will last
Found ways to lower your expenses 
Negotiated critical bills
Discovered ways to increase your income
Follow these steps so that you will have peace of mind during the coronavirus crisis. And, along the way, share the process with others so they can experience financial peace during this crisis as well. 
After the coronavirus pandemic ends, ensure that you prioritize your emergency fund and savings so that when a disaster strikes, you won't be left wondering when your next paycheck will arrive. 
Continued Learning
If you have extra time on your hands because of a "shelter in place" mandate or a "quarantine", you can use it as an advantage to learn more about saving money and how to increase your income. For example:
Editor's Note: Here at WealthFit, our goal is to help you understand how Coronavirus, or Covid-19, is impacting your finances. To read more about the symptoms and how to get tested, you can find these resources from the Centers for Disease and Control (CDC).