If you're staying at home to help stop the spread of Coronavirus, or Covid-19, chances are you've already filled your time with movies and games. Why not use this time to learn about money? 
You can earn a financial education: you just need the desire and the tools. In this article, we're going to break down 3 ways to do just that. But first, let's look at why you should have a financial education in the first place. 
Why Should You Have a Financial Education?
The truth is that schools and universities didn't teach you about money. The following topics were left out of the curriculum: 
how to invest your money 
how to build your credit score 
how to take advantage of tax write-offs and save money on your taxes
how to become an entrepreneur 
how to begin planning for an early retirement
So, you're left with learning how to navigate the intricacies of money on your own. 
This can lead to:
creating significant debt with credit cards
drastically overpaying for a home
losing money in your savings account to inflation
Making poor investing decisions
delaying your retirement — or worse — not being able to retire at all 
not living the life you deserve
Having a financial education isn't about having more money; it's about having true wealth.
Here at WealthFit, we define wealth as "the abundance of time, money and influence." 
Let's dive deeper into that definition.
Time
An abundance of time is being able to do what you want to do when you want to. 
Money
An abundance of money isn't about having a lot of money in your bank account; instead, it's having financial security, which means having enough money for your needs to be met, even in the event of an emergency, such as the one we're seeing right now with the impacts of Coronavirus. 
Influence
An abundance of influence is having the ability to financially help or bless those who matter to you, including your friends, family or people in need. 
Are you sold on the importance of financial education, and the importance of being truly wealthy — by our definition? Great!
Next, we'll look at how you can get a financial education right now — for free. 
3 Ways To Get A Financial Education For Free
#1: Take the "Wealth-Building" 101 Free Course
Here at WealthFit, we offer a free, 90-minute course called Wealth-Building 101:How to Get Out of Debt, Boost Your Active Income, and Start Investing for Passive Income.
The course is designed to help you: 
Take Control of Your Cash Flow
Using a unique 4-step worksheet, you'll understand your "money in / money out" like never before – and you'll spot new opportunities to free up cash within your existing lifestyle.
Pay Off Your Debt Faster
You'll discover the difference between good debt and bad debt … and you'll put a new 4-step attack plan in place to help you eliminate your bad debt as quickly as possible.
Boost Your Active Income
"Active income" is money you actively work to earn. You'll discover specific tips for negotiating a higher salary …starting a "side hustle" … and launching your own business.
Start Investing for Passive Income
"Passive income" is money that's working for you. You'll discover 4 ways to start creating passive income … even if you're starting with as little as $100.
Transform Your Money Mindset!
You'll discover 12 ways wealthy people think differently than everyone else … and your own mindset toward money will never be the same again (in a good way!)
Create Your Own "Early Retirement" Plan
Using a powerful 4-step worksheet, you'll identify the ideal lifestyle for you & your family and you'll "reverse-engineer" a plan to make it happen!
To take this free course, click here. 
#2: Run the "MILE": WealthFit's Free Articles 
We offer step by step guides — in the form of articles — designed to help you achieve your major financial breakthrough in four main categories: 
Money
Investing
Lifestyle
Entrepreneurship
Here's how you can begin running it: 
Money
From debt strategy to home buying and more, we discuss how to save the money you bring in. 
Investing
Whether you're a beginner or an experienced investor, we provide actionable content that can enhance your investing skill set. 
Lifestyle
Becoming better with your money also requires you to become a better person. We offer many ways to do just that. 
Entrepreneurship
We will walk you through how to create a business idea, how to start that business, how to get funding for it, and how to grow.
#3: Listen to the "Get WealthFit" Podcast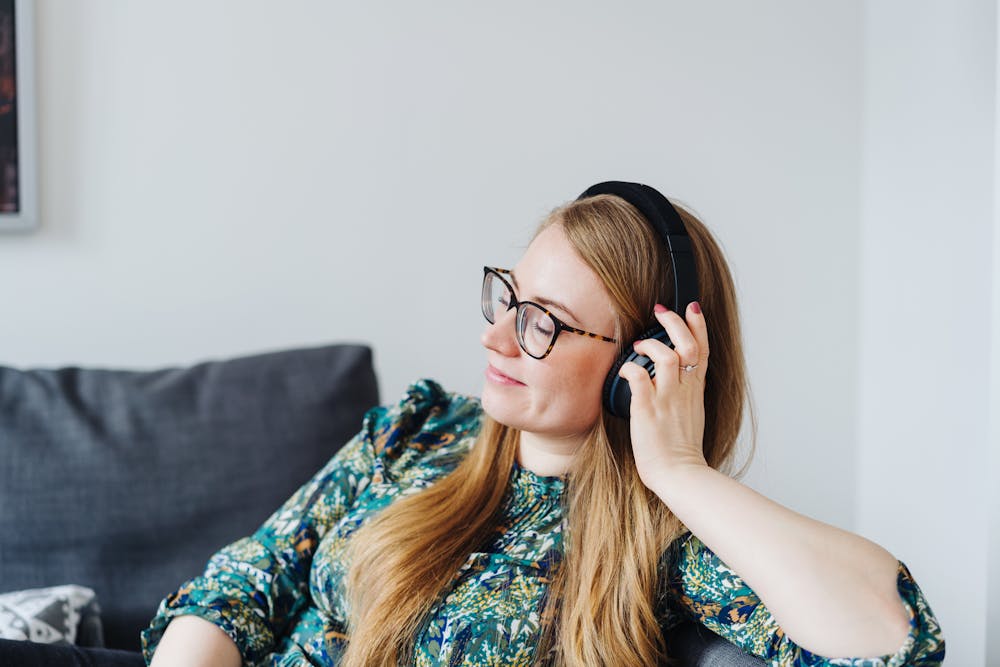 By listening to the Get WealthFit Podcast, you can learn unique ways to boost your income and invest smarter by getting inside the heads of today's top money makers, investors, and celebrity entrepreneurs. 
Here are a few highlights: 
The Get WealthFit Podcast — which has nearly 200 episodes — is available on all podcast platforms, including Apple Podcasts, Spotify, Stitcher and more. 
Get A Financial Education For Free
The first step in gaining a financial education is understanding how important it is to have one. If you've read this article, you've already taken that first step. 
Now, it's time for the next step: the path to financial freedom is simply one foot in front of the other. Use the tools provided here to take the next step — and the step after that. 
Editor's Note: Here at WealthFit, our goal is to help you understand how Coronavirus, or Covid-19, is impacting your finances. To read more about the symptoms and how to get tested, you can find these resources from the Centers for Disease and Control (CDC).