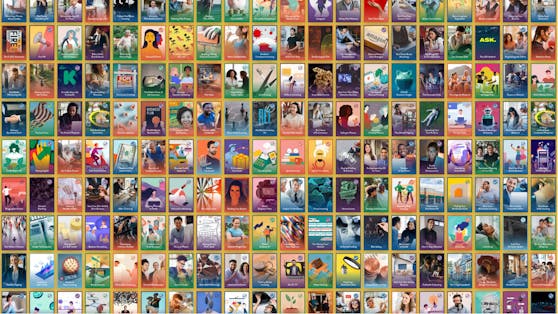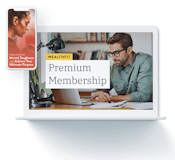 Get Access to 250+ Online Classes
Learn directly from the world's top investors & entrepreneurs.
Get Started Now
Do you know something and know it well? The demand to learn is at an all-time high. That's where you come in. If you're great at something, you already have an audience who's ready to learn from you. You just haven't met them yet.
If you wanted to learn something 15 years ago, you had to go to school for it. At the very least, you had to find a good (and affordable) class taught by an expert. And if you wanted to learn a niche subject, you were usually out of luck.
With the introduction of the Internet, learning has been transformed. Radically.
If you want to learn something now, the information you need is just a few clicks away. You can learn anything from how to manage your money better to how to create a ceramic mug. It doesn't matter how niche your topic is. There's a How To guide for you somewhere on the web.
As a result, more and more people are learning online. Udemy, one of the most popular online learning sites for creating and selling online courses, has over 24 million students and more than 80,000 courses. The thirst for high quality knowledge is bigger than ever before.
That's where you come in.
You're great at something, and guess what? People will pay to learn from you. Whatever your area of expertise, you can easily find an audience who's hungry for the knowledge that you have.
How? By learning how to create and sell online courses and starting an online education business.
Think You Aren't Qualified? Think Again.
When confronted with the opportunity to teach online, most people start second-guessing their abilities. Don't be one of those people.
To help dispel some of those insecurities, here's what you don't need.
You don't need to be tech savvy. There are tons of platforms that will help you build courses without any experience or technical know-how.
You don't need to have teaching experience. All you need to do is pick up a few basics, and you'll be good to go.
You don't need an existing audience. It's incredibly easy to get one, especially if you use one of the platforms we'll talk about later.
Create and Sell Online Courses in 4 Easy Steps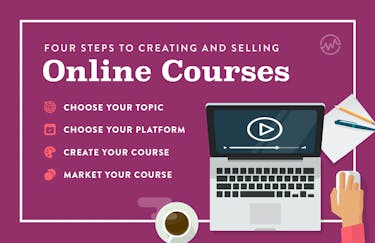 1. Choose Your Topic
Choosing a topic for your first online course is easier than you might think.
To start with: just think about what you're good at. Write down a list of your skills and abilities. Then go through the list and pick out the 2-3 skills that you think people would be interested in.
Once you have your handful of ideas, it's time to hit the Internet.
Let's say you know a ton about time management.
Do a quick Google search for online classes related to your topic. This may be as simple as just searching "time management online classes." (This is just basic market research but you can do way more if you feel so inclined.)
Check out how much demand there is for each topic. Continuing the previous example, you do a search and find that there are countless time management classes. That means there's probably a healthy demand for that topic.
But what if all of your ideas seem equally in demand? Easy. Choose the topic you know the most about.
Finally, you'll need to narrow your topic down to one specific nugget of knowledge. What tips and tricks do you have that you can share with people? Focusing on one actionable item of knowledge will attract more people to your courses.
So if you're a time management expert, you could create a course that involves step by step instructions on how to schedule a workday. Or maybe you have a lot of expertise with the Pomodoro Technique.
Keep it specific. People will be much more interested in "How to Schedule Your Workday" than they will be in "Time Management 101."
2. Choose Your Platform
Once you have your topic, you need to choose a platform for creating and selling your course.
Basically, you have two options here: you can either use a software platform built for course creation or you can go DIY with it.
If you aren't tech savvy and want to keep it simple, there are several great plug-and-play options at your fingertips. However, you should be aware that they aren't all free—or even cheap.
This is another thing to consider. If your goal is to generate income from your courses, you'll want to choose the platform that's the most financially beneficial to you.
Here's a quick rundown of the most popular platforms and their payment models:
Udemy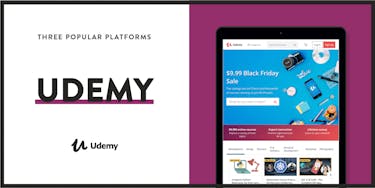 Udemy is the most popular course creation platform.
The site walks you through every step and provides helpful resources on everything from video production to lesson planning.
Udemy accepts payment through PayPal or Payoneer and uses a revenue sharing model. You'll earn the most if you sell directly to students using an Instructor Coupon. If students find your course through Udemy's marketing, you'll earn a little less.
Skillshare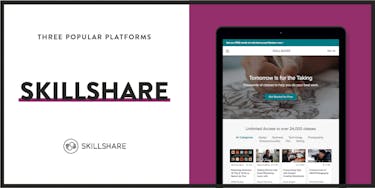 Skillshare is a platform you may already be familiar with.
Like Udemy, it's an online course marketplace that advertises your classes to students around the world. Skillshare uses a royalty system, meaning your earnings will vary based on the amount of watch time you receive from Premium members.
Teachable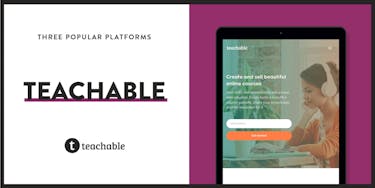 Teachable is another solid option. Like Udemy, Teachable holds your hand through the course creation process. Unlike Udemy, Teachable doesn't take variable fees from your earnings. You're in charge of marketing your course, but you pocket most of the money you earn.
---
Before you settle on one, do your research. Dive deep and figure out which platform you're most comfortable with (and which one will earn you the most).
If you choose to go DIY, you'll have to create a website to host your courses. There are several options here, but a popular route is to create a WordPress site and employ plugins like WP Courseware. (If you're really techy, you could build and code the entire site from scratch.)
3. Create Your Course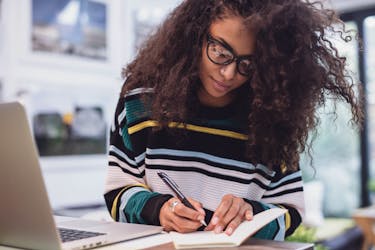 Now, the fun part. It's time to create your course!
While there are many different approaches to building courses and designing course content, it can usually be broken down into three steps.
Do Your Research
Online course creation is a topic all its own, so one of the best ways to create a great course is to do some research and see what other online educators are doing.
If you use one of the platforms mentioned above, the site will provide you with resources and instructional content you can use to develop your courses.
Outline Your Online Course
First, outline your course. Think of the areas you'll want to cover in your course, then break down those areas into lessons.
Courses typically consist of modules and lessons. Modules help to separate your course into different units based on time or topic. For example, if you're teaching a 3-week course and plan to have 4 lessons per week, you'd have 3 modules with 4 lessons each. You don't have to structure your course in this way, but it's a common framework you can use if you'd like.
Create Your Lessons
Next, you'll need to create the lessons. You'll probably be teaching via video, so knowing the basics of video and audio production will come in handy. You might also want to invest in a microphone. While your smartphone can be great for shooting videos, the audio quality won't be top notch. Keep that in mind.
4. Market Your Online Course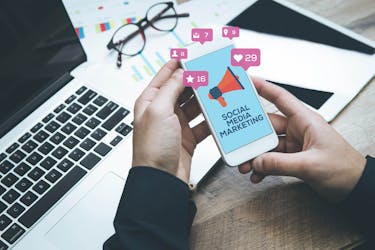 Nobody's going to take your course if they don't know it exists.
Some platforms will market your class for you, but even if you're using one of those platforms, you still need to be actively marketing your course.
That's why you need to get out there and convince people to buy your course.
There are tons of great ways to market your course, but there are a few things you should definitely do if you want to increase your course sales.
First, start an email list. You've probably heard the phrase "the money is in the list," and that is exactly what we're talking about here. It doesn't have to be complex. You can just use a visible opt-in box on your site. The key is engaging people through the emails you send.
Second, do some basic marketing. Facebook, Twitter, and Instagram are great platforms for spreading the word about your course. Use related hashtags, eye-catching images, and compelling copy to advertise your course and get people interested.
Third, interact with your students. Believe it or not, this can be a powerful marketing technique. If your students love your course (and if they like you), they're likely to recommend it to their coworkers and friends. Word of mouth is a big deal and this is an easy way to get people talking.
Give Teaching Online A Try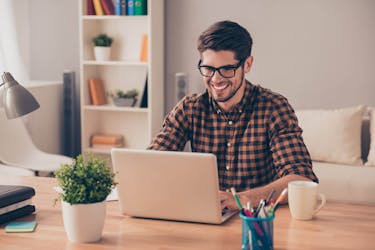 Maybe you're still doubting your abilities. That's okay. It's normal to feel a little self-conscious, even when we're great at something.
Here's a little illustration to help you: Let's say that just 1 in a million people is interested in learning from you. That doesn't sound good, right?
But also consider that 3 billion people are online. So even if just 1 in a million people wants to learn from you, you have an audience of 3,000 people!
And multiply 3,000 by the price of your course, and…well, you get the idea. It adds up.
Give it a try today. Condense your knowledge and skills into an engaging course that will improve people's' lives and bring them real value. You might be surprised at how much passive income you can generate and, even more importantly, how many people you can help.