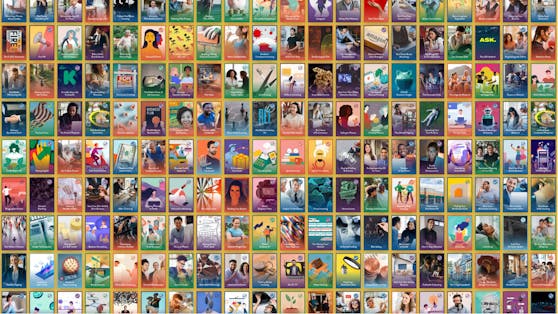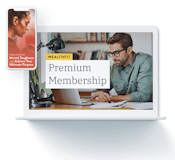 Get Access to 250+ Online Classes
Learn directly from the world's top investors & entrepreneurs.
Get Started Now
Does your car insurance cover your medical bills . . . or just the guy that t-bones you? Does it pay to fix your car . . . or does it leave you empty handed with a loan payment? Your paying a lot of money for your car insurance—do you really need all the bells and whistles? And if you don't even know what kind of car insurance you have, now's the time to learn. You could be paying a LOT MORE or a LOT LESS than you need to.
If you are one of the more than 210 million Americans with a driver's license, odds are good that you need car insurance. Car insurance protects you if you're involved in an accident or something causes damage to your car.
There are all sorts of types of auto insurance coverage available to consumers. There's so many, it can be hard to know which you should purchase. This guide will cover the different types of car insurance coverage that are available, and give you tips on how to find the best deal.
What Types of Car Insurance Are Available?
You might be wondering "what types of car insurance are there besides full coverage?" In truth, there's a huge variety of car insurances available.
Collision
Collision insurance covers the cost to fix your car after an accident. If your car is totaled, collision coverage will pay for a replacement car. Collision coverage and comprehensive coverage often come bundled together.
Comprehensive
Comprehensive insurance covers damages that are not caused by collisions. Natural disasters, theft, or a falling tree branch, would all fall under comprehensive coverage.
Liability
When you're in an accident that involves another vehicle, someone will be found at fault. If you are found to be responsible, you will have to pay for the other driver's injuries and property damage. Liability coverage will cover these costs but won't pay for your medical bills or car repairs.
Uninsured and Underinsured Motorist Coverage
Most states have a legal requirement that every driver carries some type of car insurance. Still, some people break the law and drive without insurance. Others follow the letter of the law but carry far too little insurance.
If an uninsured or underinsured driver is found to be at fault for an accident and owes you money, but can't pay up, you'll be left to foot the bill. Uninsured and underinsured motorist coverage will step in to help out if that happens.
Medical and Personal Injury Protection
This type of insurance will cover medical expenses caused by an accident for yourself and any passengers in your car, regardless of who is found to be at fault. This insurance can be helpful if your health insurance isn't great, but if your health insurance is good, it will provide medical payment coverage so that you won't need this additional auto insurance.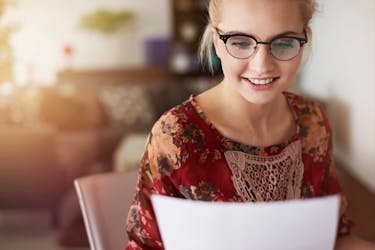 Gap Insurance
This type of insurance will pay off the rest of your car loan should your car be totaled. Your insurance company will provide payouts based on the market value of your car. If you owe more than the market value, this insurance will make up the difference in the payment. That lets you avoid carrying debt for a car you can no longer use.
What Type of Car Insurance Is Best?
The type of car insurance you should buy depends on your personal situation. These scenarios will illustrate how your needs may differ depending on your circumstances.
Your Car is Worth $10,000, and You Still Have a $15,000 Auto Loan
If you took out a loan to buy your car, you should definitely purchase collision insurance. You want to be covered in the event that your car is damaged to the point of being unusable or requires costly repairs. If you forgo collision coverage and get into an accident, you'll wind up having to pay back the rest of the loan but have no car to show for it.
Because your car is worth so much less than the remaining balance of the loan, it would also be a good idea to get Gap insurance to pay off the rest of the loan if your car is totaled.
You should also carry liability insurance to protect yourself against any potential property damage or injuries you cause. Uninsured and underinsured motorist protection would also be good to keep you safe in the event that someone else causes an accident.
You Own an Inexpensive Car Outright
If you own your car without having a car loan, and it isn't worth much, you can forgo collision insurance. If your car is damaged or totaled, you can repair or replace it for a cost similar to the cost of paying for insurance.
Liability insurance is definitely a good idea because you want to be covered in the event that you cause an accident. Uninsured and underinsured motorist protection would also be good to keep you safe in the event that someone else causes an accident.
How to Get the Best Deal When Shopping for Car Insurance
Getting a good deal on shopping for car insurance can be difficult. Especially since there's a time crunch. You usually need to have proof of insurance before you can buy a car. In other states, the new car insurance grace period is very short.
If you are getting a rental car, one good tip is to decline the rental company's insurance policy. Contact your current insurance provider to see if they will cover your rental car. Many credit cards also offer free rental car insurance if you pay for the rental using the card.
Also look into insurance that is billed based on your mileage and driving habits. If you don't drive often, this will be far cheaper than standard insurance. Non-owner insurance is similarly inexpensive.
Can I Be on My Parent's Car Insurance if the Car is in My Name?
Most insurance companies will prefer that the car's owner is the same as the person listed on the insurance policy. If you still live with your parents, you may be eligible to be on their insurance, depending on the state you live in.
If that's the case, you can save a lot of money by staying on their insurance instead of getting your own.
Do I Have to Add My Spouse to My Car Insurance?
You do not have to add your spouse to your car insurance if your spouse will not drive your car.
This will save you some money on your premium.
If your spouse plans to drive your car, you should add them as a listed driver to ensure they'll be covered by your plan.
---
Car insurance can be $30 or $300. You should spend exactly what you need to feel comfortable—not a penny more.