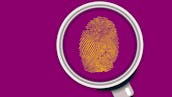 A 114-Minute On-Demand Class
Personal Branding
How To Create a Brand That Opens Big Doors, Attracts True Fans, and Makes Selling Easy
Take This Class for FREE Today
Do you have a personal brand?
There's no way around it. People will Google you. You can either plan and brand what they see, or leave it up to fate. Your reputation is priceless — don't take the chance of making a bad impression.
A personal brand is content you create that positions you as an authority in your field and maintains a consistent, friendly voice throughout your social media and marketing channels. 
Whether you are currently an entrepreneur, planning to become one, or just looking to advance in your field, developing a personal brand early on is essential to long-term career success.
In this article, we'll break down personal branding examples, how to develop your own personal branding strategy, and more.
If you're ready to learn everything you need to know about personal branding, let's get started! 
What is Personal Branding?
Personal branding is an intentional process of creating a public identity for you or your business. 
It is how you promote yourself as an authority and gives you control over how others see you.
Building a personal brand showcases:
your strengths
the value you bring to the table
your personality
FREE Online Class:
Get access to one of our best-selling online classes,
Personal Branding
, for free today.
Pros of Personal Branding 
Creating a brand for yourself has several advantages.
These include: 
Name recognition
The more you share and promote yourself, the more recognizable you become.
You become an expert
By creating useful content, people will look to you as an expert in your field.
Higher perceived value
Being known as an expert means people trust you and you can charge more for your services.
Customers or clients come to you
As you become more well known, your customers or clients will seek you out rather than you having to go after them.
Larger network and audience
Through your branding efforts, such as social media posts, you'll reach a larger group of potential clients.
You can be authentically you
Rather than hiding behind a personality you think will appeal to others, you can show your true self, no matter how quirky. People respond to authenticity and you'll attract your ideal customers.
Cons of Personal Branding 
While there are several advantages, there are disadvantages to building a personal brand.
These include:
Significant time investment
Planning and building a brand takes time.
Creating social media posts, networking, and writing thought leadership articles all eat into your day.
Limits you to one area
If you position yourself as an expert in a niche, you can become trapped. While better for initial success, you won't have the flexibility to pivot easily to new areas.
Pressure to keep up appearances
You're always on. Maintaining your personal branding means every post, every interaction must continue the brand. 
The more you live on social media, the more you feel pressure to live up to your audience's expectations. Even during your downtime, or on your personal accounts.
Opens you up to criticism
Living a public life means you're accessible to everyone. And many people may not agree with what you say and won't be shy about letting you know. 
If your personal brand is polarizing, you'll need thick skin.
Personal Branding Examples
Next, we'll take a look at a few personal branding success stories. 
Mark Manson
Best-selling author Mark Manson started with a blog in 2007. He positioned himself as an expert by offering well-researched and evidence-based advice for living a successful and healthy life all the while staying true to himself in a fun, crude, and sometimes confrontational way. 
Soon his blog was being read by millions, which has led to three New York Times #1 bestselling books, the development of a series of courses, and a career as a paid speaker.
Alice Thorpe
When Alice Thorpe was in school, she branded herself as a quirky and unique graphic designer with a big personality. 
With regular vlog postings on YouTube her following quickly grew. After graduating, she launched a successful freelance career not only providing graphic design services, but also tutorials for other creatives, and personal branding services. 
She posts on YouTube, Instagram, and Facebook regularly, drawing in followers—and clients—by letting her personality and zest for life shine through.
Adam Enfroy
In 2019, Adam Enfroy started a blog as a side project. 
After a roundabout path to digital marketing, and helping startups grow, he launched his personal brand and his own website. 
Positioning himself as an expert on how to start a blog, his audience quickly grew. 
Less than a year later, he was able to quit his job and now makes a seven-figure income through course sales and affiliate and sponsorship revenue.
Why Do I Need a Personal Brand?
Suppose you are looking to hire a real estate agent to help you find an apartment to buy in New York City. Your two best friends each give you the name of an agent they have used, and you have decided to work with one of their recommendations. 
You Google the first agent see her real estate-focused social media profiles, a host of positive Yelp reviews, a personal website, and a blog detailing different NYC neighborhoods and general advice for moving to the Big Apple. 
You Google the second agent and you only find a defunct ZoomInfo profile. 
Which agent do you choose?
The first agent, of course, because she has dedicated time to building her personal brand.
The first one invested time and effort in creating valuable resources for prospective clients and establishing herself as an authority in her field. 
The second one exemplifies the idea that if people can't find you online, it's like you don't exist. Having that strong personal brand, especially one with a robust online presence, can be the difference between a client choosing you or your competitor.
The best part is that your personal branding can be tied to any business goal. 
Maybe your startup is doing a seed round of venture capital and you need investors to believe not just in your business, but in you. 
Maybe your business has been around for a few years, but you're looking to expand into new markets or offerings. 
Maybe you want to surround yourself with the people who can help your business get to the next level, or you want to pay it forward and find budding entrepreneurs to mentor throughout their journey.
Regardless of motivation, you are the face of your business and your personal brand is part of what differentiates you from your competition. Ready to get started? Here are a few ways to build your personal brand, both online and in-person.
Personal Branding Strategy: How to Develop Your Personal Brand
1: Know Yourself
Figure out what you love to do and are passionate about. Decide what you want to be remembered as an expert for. 
It can be hard to think of yourself as an expert when you're just starting out. 
But remember, you have the knowledge and unique experiences to share with others that make you an authority. 
Imposter syndrome — doubting your abilities and achievements — can affect anyone. 
But it diminishes the more you embrace your true self.
#2: Keep It Real 
Your personal brand should reflect your personality.
When it aligns with your interests and displays all that makes you unique, others will more easily identify with you and your message. 
Rather than pretending to be someone you're not, show off what makes you different. 
Chasing an audience you don't truly identify with can backfire and reveal you to be a fraud. 
By sticking close to your genuine personality, interests, likes and dislikes, you'll attract others with a similar mindset and gain the trust of your followers.
#3: Balance the Personal & Professional
Some entrepreneurs have preferred to separate their personal and professional social media profiles and online accounts, but blending the two can lend a new air of authenticity and showcase your multifaceted personality. 
While not every social media post should be a picture of your dog or your last vacation, interspersing personal details throughout can humanize you and build rapport with your audience in a more intimate way.
Similarly, when writing your bio across various platforms, maintain a healthy mix of words and information related to your company or professional brand (such as that you are an app developer or a freelance writer), as well as words and facts about your life outside of work (such as that you've traveled to 25 countries or that you are a parent). 
These details make you more relatable to prospective clients, industry contacts, and investors. 
#4: Engage Social Media Followers
Consider that 82% of people are more likely to trust a company when CEOs and other senior executives maintain an active social media presence. 
Social media is no longer an option; it's a necessity.
As with all branding, quality is more important than quantity, and you will want to be engaged on a handful of platforms where you can write, post, or share relevant content on a regular basis, rather than try to use too many platforms and not doing any of them well. 
Your target audience and your business will determine which platforms will be most effective for you. 
For example, Instagram is an excellent choice for a creative and image-based brand, especially one tailored for millennials and Gen Z, while Twitter is still a popular tool for industries like journalism. You might also consider joining or starting industry-specific groups on Facebook or LinkedIn.
Regardless of how many platforms you use, your social media handles should remain consistent (your full name is usually ideal).
#5: Post Thought Leadership Articles
Post thought leadership articles on sites like LinkedIn, Medium, and your personal blog—because yes, as an entrepreneur you should always have a personal blog or at least a personal website.
You can also pitch articles to industry-relevant publications and trade forums, or offer to write a guest post for a blog that aligns well with your business's goals. By establishing yourself as an authority on your subject, people will want to seek your personal expertise as well as your product or service.  
It can be tricky at first to create content around your personal brand without sounding too much like a salesperson for your business, but sprinkling in elements of a personal narrative (such as going on a college tour with your child or talking about an experience you had recently with a friend outside of the office) can help you achieve a better balance. 
#6: Participate in Networking Events, Industry Conferences, and Speaking Opportunities
Making a name for yourself at events shows your deep experience and willingness to share with others.
The added benefit of networking events and conference events is the ability to develop connections in person and help your new contacts to put a name to a face. 
If you are able to teach a workshop or give an enlightening lecture, potential clients will be more likely to want to connect with you, follow you on social media, and ultimately, use your business.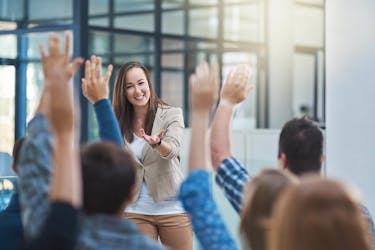 The Bottom Line: Personal Branding Strategy
Gary Vaynerchuk didn't get 2 million LinkedIn followers in a day . . . 
. . . nor did Sheryl Sandberg achieve a net worth of $1 billion overnight. 
Personal brands are a marathon, not a sprint.
Use this article to help you create your personal branding strategy, along with several other WealthFit-approved personal branding resources.
Once you've made the plan, work hard, and enjoy the journey!