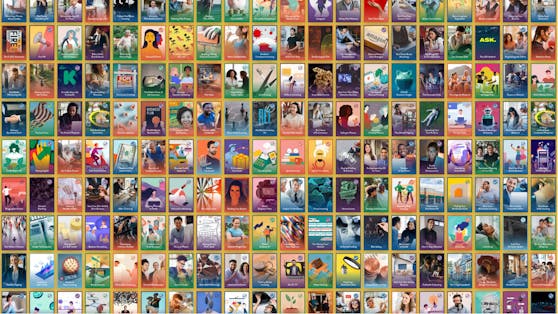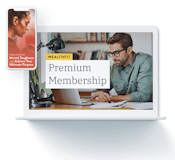 Get Access to 250+ Online Classes
Learn directly from the world's top investors & entrepreneurs.
Get Started Now
A real estate property, especially a rental, can be someone's most valuable asset. 
After a real estate investor purchases a rental property, the next step is to find a tenant or tenants for the property. 
But there is a difference between a tenant and a good tenant. 
Finding a good tenant can not only protect your most valuable asset — it can also reduce your stress. 
In this article, we'll explore ways for you as a real estate investor to find the right tenant for your property.
Let's get started!
Step 1: Identify Qualities To Look For In A Tenant
While renting your property to the first person that applies and collecting rent immediately might produce income fast, if your tenant is a poor choice, it could cost you far more down the road. That's why it's important to show patience in finding and screening tenants to find the right one.  
The first step is to identify the qualities you're looking for in a tenant.
But what are the qualities of a good tenant?  
Let's start with objective and visible things that can be tracked. The qualities to look for in a tenant include: 
Good credit score indicating a track record of on-time payments
No prior evictions
No prior criminal records
Steady income (a good rule of thumb is to verify a tenant's income is at least 3x the monthly rent)
Next, let's look at not-so-objective qualities:
References. This may consist of acquaintances or recent roommates who can give you some idea of the habits and personality of a potential tenant. 
Past Landlord References. Previous landlords can provide true clarity on the potential tenant, without showing favoritism. 
Property Tours. In most cases, tenants will want to tour a property before applying. These tours are a great opportunity to get to know potential tenants. 
Step 2: Find The Right Tenants
Now that we know what qualities make good tenants, let's tackle the next step: where to find good tenants. 
There are several different ways of how to find renters for a property. 
A great place to begin is to advertise in your personal network, such as word of mouth, Facebook, and LinkedIn. In many cases using your personal network, you can find someone you already know or a friend of a friend that's looking for a place, making the vetting process far easier. 
If you are near a local college or university you can place flyers or ads on campus. Some universities even have housing portals online where landlords can advertise for free to students. 
You can post an ad advertisement on Craigslist, Zillow, Realtor, Apartments.com, and other sites. 
Advertising with a sign in your front yard or an ad up in a newspaper are also two options to consider. 
Step 3: Vetting Your Tenants
After you have a list of prospective tenants, the next step for finding a good tenant is to vet each one. 
Though vetting a tenant is sometimes overlooked, it's one of the most important steps in finding a good tenant for your rental property. 
There are two ways to vet a tenant: you can do so yourself or use software to help you. We'll look at each option next. 
Vetting Tenants Yourself
When vetting tenants yourself, ensure the tenant has the good tenant qualities mentioned in the sections previous by checking these items: 
Feel free to explore their social footprint online to help complete the puzzle. 
Most importantly, talk with a previous landlord. A previous landlord can give you information that no other reporting agency can. 
Transunion will not tell you if a tenant respected the property or was a nuisance, but a previous landlord will. 
Lastly, do you get along with the potential tenant? Do you see eye to eye? Would you trust living with this person? 
Vetting Tenants with Tenant Screening Software
There are tools and resources that you can use to vet tenants and help determine if they are the right tenant. Here are a few options.
MySmartMove 
MySmartMove gives users access to rental history reports while protecting consumer information that is consistent with the Fair Credit Reporting Act and applicable regulations. Owned by Transunion, MySmartMove is a reputable tool that provides: 
Credit Reports 
Criminal Records
Eviction Records
Income verification 
As far as pricing, MySmartMove has 3 different tiers: 
Basic at $25/screening
Plus at $38/screening
Premium at $40/screening 
You can learn more about MySmartMove here. 
MyRental
Another tenant screening service, MyRental has quick and efficient tools that help you determine whether or not an applicant will be a good tenant. It offers the ability to see:
tenant credit scores
criminal history 
eviction history
previous address history
sex offender registry
 MyRental offers 2 different tiers of pricing: 
Basic at $24.99/screening
Premium at $34.99/screening 
You can learn more about MyRental here. 
American Apartment Owners Association Tenant Screening
Another reputable tenant screening tool, The American Apartment Owners Association provides tenant screening services that include landlord rental application forms and apartment financing. They also provide full access to over 120,000 local contractors nationwide. They offer 4 different levels of membership pricing: 
Free
Pro at $79/year
Pro Plus at $149/year
VIP at $299/year
To learn more about the American Apartment Owners Association, click here. 
Step 4: Create A Tenant Agreement
Once you've found the right tenant, the next step is to create a tenant agreement. 
Your tenant agreement will be your lease with the tenant. This will include items such as: 
security deposits
costs if damages to the property
cost of rent
how the rent will be paid
rent due dates
penalties for late rent
and more
Step 5: Checking in on the Tenants
The final step in finding the right tenant does not end with an agreement. The next step is to check in on your property and tenants the right way? 
A tenant will expect a landlord to maintain and keep up with repairs just as you expect a tenant to fulfill their end of the lease. 
Keeping up good communication with a tenant is key. Your relationship should be such that they should not hesitate to reach out should anything be wrong with the property. 
There is no specific rule on how often you should speak with your tenant or visit the property, but feel free to check on it month to month.
Keep in mind to check local state guidelines on Notice to Enter. In most states, a landlord must give 24-hour notice before entering a property, though 48 or 72 may be better. 
The Bottom Line: Find The Right Tenant
As you're looking for tenants for your property, keep in mind that tenants are also looking to find a good landlord.  
Respect is a two-way street. If you properly vetted your tenant, and there is mutual respect in your relationship, you can rest easy knowing that your rental property — and your investment — will be in good hands.