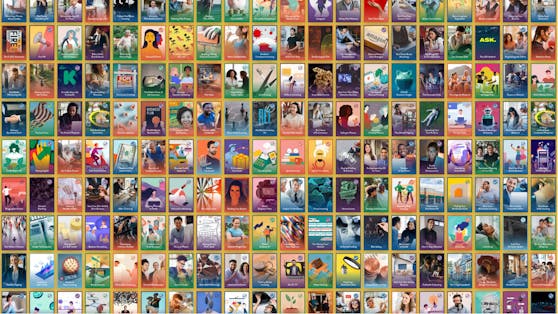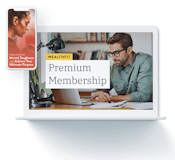 Get Access to 250+ Online Classes
Learn directly from the world's top investors & entrepreneurs.
Get Started Now
A home can be many things: a haven, a place to raise kids (or dogs), an investment. . . it all sounds great. But getting your foot in the door can be a little overwhelming if you don't know what to do. Where do you start?
Owning a home is a part of the American dream. It gives you a place to settle down, maybe raise a family. Having a home can also be a fantastic way to maximize your long-term wealth. The average home appreciates more than 5 percent each year, meaning your house will likely grow in value over time.
Understanding the steps to buying your first home will leave you in a better position to negotiate the right mortgage loan, accurately assess your cost of living and, from there, work with mortgage lenders and real estate agents to lock down your perfect home. Here's how to buy a home like a pro:
STEP 1: Determine Your Price Range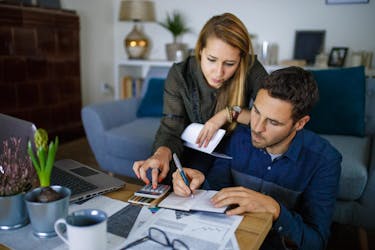 The first step to buy a home is figuring out a comfortable price range for you. This will help steer your home search towards cost-effective options and ensure that you don't waste precious time drooling over properties you can't afford.
While it can be hard to nail down an exact number, there are some simple ways to prevent yourself from getting in over your head. The prospect of a house with two pools might sound nice now, but breaking the bank or scrambling to make monthly mortgage payments won't feel too hot a few months in.
You can work with a financial advisor or you can crunch the numbers yourself. Either way, here are some things you should consider:
Calculate your debt-to-income ratio.
Most banks want a buyer's ratio to be 36 percent to 43 percent with their new mortgage payment.
To calculate yours, add up all of your household debt—credit cards, student loans, car payments, existing loans, plus any other revolving debt—and divide that total by your total gross income (your family's monthly income before taxes).
This will give you your debt-to-income ratio.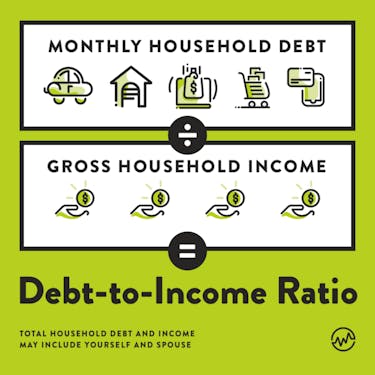 To start figuring out what your price range might be, play around with some numbers based on your potential mortgage payment. While these are just estimated monthly mortgage payments, they'll give you a sense of what your price range could be based on a 4.5 percent interest rate and 30-year fixed term. Do you want additional price points? Check out this mortgage calculator to test out different scenarios.

$100,000 mortgage → $507 payment
$200,000 mortgage → $1,013 payment
$300,000 mortgage → $1,520 payment
$400,000 mortgage → $2,027 payment
$500,000 mortgage → $2,533 payment
$750,000 mortgage → $3,800 payment
$1,000,000 mortgage → $5,067 payment
You get the idea.
Remember: You're calculating your total mortgage amount, not your total home purchase price. To figure out the total price and flesh out your range, you'll need to add in your down payment. We'll tackle that in step two.
Use an alternative: the home affordability equation.
Some home buyers don't like using the debt-to-income ratio. Why? Because it uses pre-tax income, and that isn't what hits their bank accounts every paycheck.
What's more, this calculation doesn't take other expenses like utilities, tuition, transportation, and living expenses (think groceries) into account. Often, this is why buyers get prequalified for a much higher mortgage loan than they can reasonably afford. Their debt-to-income adds up, but they still have sizable monthly expenses that aren't being considered.

If that sounds like you, consider using this simple equation to calculate affordability: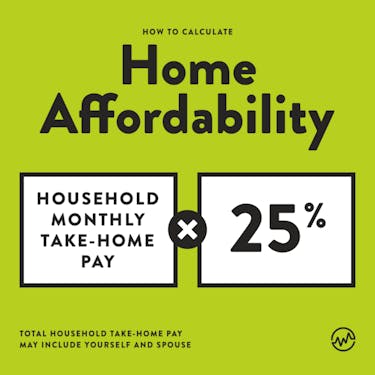 Here's an example.
If you rake in $3,000 per month and your spouse makes $2,400 per month, your total take-home pay is $5,400. Next, take 25 percent of that: $1,350. So, your total home payment including mortgage, property taxes, and insurance should be $1,350 or less.
STEP 2: Consider Your Savings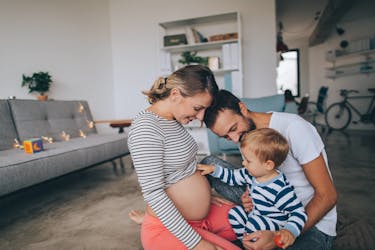 Once you've come up with a potential mortgage amount, the next step is to determine how much you'll have to put down on it. A "standard" down payment is usually 20% of the home purchase price. If that seems high, don't let it discourage you. The average American puts down 11 percent. For younger buyers—those under 35—the average down payment is just 8 percent.
Still too high? Keep in mind that there are plenty of mortgage options that require even less. Most banks and lenders will accept as little as 5 to 10 percent down for a conventional loan. If you want to spend even less, an FHA loan can be secured for as little as 3.5 percent down.
Don't just pay less to pay less. The more down payment you can put down, the more options you'll have. While nobody wants to go broke pulling together a down payment, you should still make use of every source—savings accounts, 401K loans or low-penalty withdrawals, stocks and gifts from family—before trying to bargain for less on your down payment.
STEP 3: Structure Your Search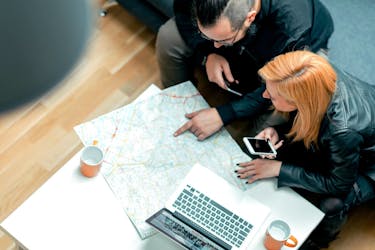 Now that you have a sense of your budget, you can move forward in your search. During this step, you'll determine what's important to you in a home. Which markets, towns and neighborhoods appeal to you? Do you need a yard? How many bedrooms do you want? Are you buying brand new or are you okay with a fixer-upper?
Where you're looking to buy will be a big influence on these conversations. For example, if you want to buy a home in Westchester County, New York—one of the most expensive counties in the country—your budget might be just enough to buy a "starter home" or a property in need of some serious care. On the other hand, if you're searching in Topeka, Kansas—one of the most affordable markets in the country—you may be able to stretch your budget and your parameters, and get more house for your money.
To determine what your limitations are, do your due diligence. Search websites like Redfin or MLS. Input your budget range. See what pops up. From there, you can start to separate your must-haves from your nice-to-haves.
STEP 4: Tap a Pro (or Two…)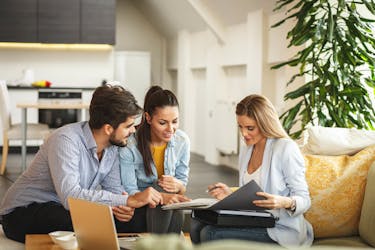 You know where to look and what you'll likely be spending. Now it's time to take that information to the pros— your local real estate agent and a mortgage lender or broker.
Your real estate agent will help you to refine and drive your search. They will negotiate with sellers' agents and help you lock down a home for a price that's affordable to you.
Your mortgage lender or broker will present mortgage options based on your needs, goals, and circumstances. They'll also use your credit scores to get you pre-qualified. This step is important for the negotiating process. Sellers want to know that the buyer whose offer they accept can move forward and close. Showing you're pre-qualified will give sellers that added assurance and help you get your offer accepted.
STEP 5: Find THE House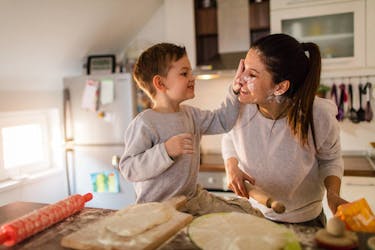 With your experts by your side and your parameters in place, it's time to start searching for the house. Depending on the time of year and market conditions, you may find "the one" on your first day out or it could take a few weeks. Maybe even months.
Be patient and be open— your perfect home might not check all your boxes at first glance.
STEP 6: Finalize the Financing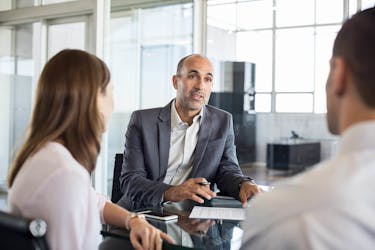 Once you've found the house, your real estate agent will submit your offer and negotiate on your behalf.
During this time, you'll schedule a home inspection. Pay attention to the results. They may make you want to renegotiate or layer in contingencies. For example, you might ask a seller to pay for a new roof if theirs is caving in.
Keep in mind that your lender will also schedule an appraisal. Lenders won't fund a property for more than it's worth. If something major comes up during the home inspection, it's important to reconsider or renegotiate the terms of the deal accordingly.
Once you're done negotiating and have an offer that makes both sides happy, loop back to your mortgage lender or broker to finalize your financing and move on to...
STEP 7: Close.
With your down payment and financing in place, you'll need to secure homeowner's insurance. Make sure to have this the day you take ownership of the property.
Your mortgage lender and real estate agent will help you coordinate closing. All you need to do is sign on the line and you'll be an official first-time home buyer.
STEP 8: Celebrate
You've gone through the steps and now it's time to pop a bottle of bubbly— you bought a house!