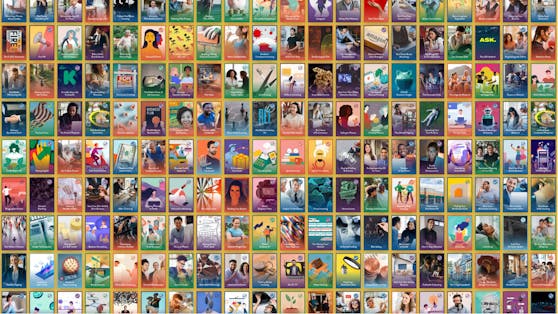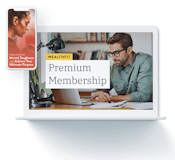 Get Access to 250+ Online Classes
Learn directly from the world's top investors & entrepreneurs.
Get Started Now
When deciding on a real estate niche, many real estate investors will use how much profit can be made as one of the deciding factors — and choose the niche with the most upside. 
Investing in foreclosed homes is one of the real estate investing niches that has tremendous potential, sometimes more profitable than other forms of real estate investing. 
How else can you buy a home faster than the traditional means, for a discounted rate, and build equity faster than nearby properties? 
But with that potential comes great risks. 
To be a successful investor in foreclosure properties, real estate investors have to know:
how to find and acquire a foreclosed property
how to ensure there are no unknown liens or other back taxes
how to renovate them without going over budget 
an exit strategy where the investor leaves with a profit 
and more
These are all items we will discuss in this article to help you decide if it's the right real estate investing niche for you. 
What is Foreclosure Investing?
Foreclosed homes are properties whose owners have been unable to maintain mortgage payments. 
The mortgage contract specifies what bank has a lien on the property. 
When a home goes into foreclosure, that bank takes ownership of the home and then puts it up for sale.
Foreclosure investing is when a company or individual buys foreclosed homes for renovation and resale. 
Most foreclosed homes are sold at auctions.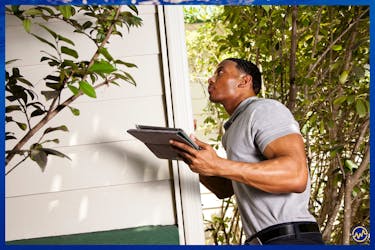 Advantages and Disadvantages of Foreclosure Investing
Buying a house in foreclosure is not a transaction to take lightly. 
There can be unique rewards from buying a foreclosure, but there are also many risks. 
So how do foreclosed homes work to your benefit, and what should you look out for?
Advantages
Once a bank foreclosed on a property, lenders are highly motivated and looking to recoup any money they can from the property. 
That means they sell foreclosed homes as soon as possible, allowing a much quicker close than a traditional property. 
In most cases, foreclosed homes are sold far below market value, sometimes 20% to 50% lower than other properties in the same neighborhood. That's an advantage rarely seen in other forms of real estate investing. 
Another advantage is that when buying a foreclosure, the bank typically satisfies all liens, and the new owner usually gets a clean title from the bank. That means they're not responsible for any back taxes or debts that the homeowner might have had — but keep in mind this is something to verify, because each property can be different. 
Also, because homes can be bought far cheaper, investors can build equity in foreclosed homes more quickly than other homeowners in the neighborhood, making it possible to charge more for rent or sell the property at a higher price.
Disadvantages
Because foreclosed homes are sold "as-is," their condition isn't guaranteed. 
They may need significant repairs and improvements to not only be a sound structure, but also to be appealing to renters or new owners. 
It's safe to assume the previous homeowner of a foreclosed home couldn't afford to fix issues if they couldn't even keep up with mortgage payments. 
Because of this, a foreclosure investor may need access to a lot of capital — whether it's through a bank or private money lenders — to get homes back into good condition to make a profit. 
Finding Foreclosure Properties To Invest In
The first part of learning how to buy a foreclosure — and most forms of real estate investing  — is finding a property. 
In some ways, it's not too different from looking for traditional home sales, with some additional steps.
Where to Find Foreclosed Homes for Sale
There are several ways to find foreclosed homes. 
Since foreclosure is highly regulated, foreclosed homes must be documented in public. You can find records of foreclosing homes at your local County Recorder's Office. 
Notices of Sale for foreclosed homes must be published in local newspapers and their websites. You can also search websites for banks and government agencies. 
Auction houses that hold foreclosure sales can also tell you when the next one's happening.
Or, you can utilize relationships with local real estate agents specialize in foreclosures. 
Online realty sites like Zillow or Redfin also identify homes in the foreclosure process in area searches, but keep in mind that some foreclosures may be so new that they haven't made it to online sites yet.
Financing Foreclosed Homes
There are many ways to finance the buying of a foreclosed home, and it comes down to your experience, network, and overall business strategy. 
Some lenders offer renovation loans that cover the purchase price and expected repair costs of foreclosed homes. 
You may even be able to obtain a conventional loan for a foreclosed home if it is in good and sound condition. 
Another option is loans outside the traditional banking system — these include hard-money and private money loans. 
Additional Foreclosure Investing Tips
Roll Up Your Sleeves
You'll likely have to make major improvements on a foreclosed home to make it sale-worthy. 
Be ready to work hard and have ample cash reserves for repairs and upgrades.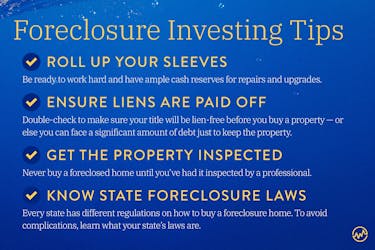 Ensure Liens are Paid Off
While most foreclosure transactions relieve the buyer of any existing debts tied to the homes, don't take that for granted. Double-check to make sure your title will be lien-free before you buy a property — or else you can face a significant amount of debt just to keep the property. 
Get the Property Inspected
Never buy a foreclosed home until you've had it inspected by a professional. They'll be able to find issues with the property that aren't visible to the untrained eye, and by spotting something, they can save you money down the road. 
Know State Foreclosure Laws
Every state has different regulations on how to buy a foreclosure home.
To avoid complications, learn what your state's laws are.
Your state's Attorney General website is a great place to start.
Foreclosure vs Deed in Lieu 
Real estate investors may confuse a foreclosure with a deed in lieu, but there are noticeable differences.
A deed in lieu of foreclosure is a document that transfers deed ownership from the borrower to the mortgage lender instead of going through the formal foreclosure process. 
It is usually the last resort before a foreclosure after homeowners have attempted to do a loan modification or short sale. 
There are pros and cons for both the lender and the borrower to choose a deed in lieu compared to a foreclosure. 
Lenders can avoid costly attorney fees and a time-consuming process by accepting a deed in lieu. 
On the other hand, borrowers can mitigate credit damage by opting for a deed in lieu and get themselves out of a situation where they are underwater on a property. 
When Will a Deed in Lieu Be Accepted or Rejected?
A deed of lieu will be most likely accepted by a lender when there is a financial incentive to do so. 
Lenders may opt to avoid the costly legal fees and time-consuming process of foreclosure. 
Lenders also have added incentive to accept a deed in lieu of foreclosure if the property has appreciated in value. 
However, if the mortgage loan is backed by the government, it may not be in the lender's best interest to do a deed in lieu. 
What Real Estate Investors Need to Know About A Deed In Lieu
A deed in lieu of foreclosure is a great investment opportunity. 
They are similar to foreclosures because lenders do not want to hold onto the properties for an extensive amount of time. 
The properties often have strong investment potential to be upgraded and increase in equity. 
A strong offer will allow you to purchase the property and flip it for profit.
Foreclosure Investing
Buying a house in foreclosure can be an extremely profitable dependable income generator for real estate investors. But it's not without its share of risks.  
Before investing, ensure that you have the right training — and even after that, make learning about foreclosure investing and other types of real estate investing a lifelong habit.