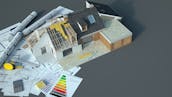 A 60-Minute On-Demand Class
The 7-Step House Flipping Process
How to Buy, Remodel, & Resell Houses for Profit ... One Step at a Time!
Take This Class
House flipping shows.
Yes, they are a form of (addictive) entertainment, but there are things to learn from them about the house flipping process. 
That's why, in this article, we'll break down the 10 best house flipping shows to watch today for both entertainment and educational purposes, whether you're interested in real estate investing in the future or an experienced real estate investor today. 
House Flipping Show #1: Property Brothers
HGTV is the network where most home flipping shows are broadcast, and Property Brothers is probably the cable channel's best-known series. 
While many house flipping shows focus on the investors, Property Brothers feature photogenic twins whose professional experience is in home renovations and real estate sales, and who help others become successful flippers.
Each episode comes with its own unique situations and challenges, making it an informative watch for all real estate professionals. 
House Flipping Show #2: This Old House
This venerable PBS series has been around since 1979, and it has accumulated more than a dozen Emmy television awards. 
Although this show is more focused on DIY remodeling — particularly in the American Craftsman style of residential architecture — some of the episodes produced since Kevin O'Connor took over from Bob Vila are among the most informative you will find among house flipping shows.
House Flipping Show #3: Flip or Flop
What makes Flip or Flop stand out from other house flipping shows is that the financial discussions are right on point, making this series one of the most realistic among modern house flipping shows. 
In fact, some of the deals they work on end up being flops, showing the reality of being a flipper. Not all deals go the way you want them to.  
One slight complaint about Flip or Flop is that the majority of properties are luxury homes, making it less realistic to the average flipper, but this is the market segment that the stars operate in. 
House Flipping Show #4: Holmes on Homes
House flipping shows are often blamed for painting a rosy picture of the real estate investing process. 
Holmes on Homes is more realistic because the host will often point out issues, mistakes, and even underhanded tricks that prospective real estate investors may encounter. Fortunately for the beginners featured on each episode, Mike Holmes always comes up with solutions to either fix problems or at least mitigate the loss.
House Flipping Show #5: Flipping 101
As its name suggests, this series is centered on helping newcomers who are just getting into real estate investing. 
Without his ex-wife Christina by his side, Tarek El-Moussa takes on a mentorship role as he guides would-be flippers and lets them know that this is not a financial activity without risks. 
Flipping 101 is more educational and realistic than Flip or Flop; however, some viewers believe that the show is not as entertaining even though it's more interesting to investors.
House Flipping Show #6: Design on a Dime
While this HGTV series doesn't focus too much on real estate, many fans of house flipping shows watch it because of the affordable renovation ideas. 
After more than two decades, Design on a Dime has not deviated from its premise of spending just $1,000 in order to complete incredible projects. 
$1,000 — you heard that right. 
Design on a Dime is often recommended by real estate professionals who believe in the power of staging properties to attract buyers with deep wallets. 
House Flipping Show #7: My First Home
Viewers of This Old House tend to like My First Home because it is more informative than entertaining. 
Most house flipping shows don't go into much detail with regard to the property acquisition process. But this house flipping show does so by jumping to different cities each episode, keeping you updated on real estate selling trends. 
You can see some remodeling done My First Home, but don't expect to see scripted financial drama like in other house flipping shows. 
House Flipping Show #8: Stay Here
House flipping shows generally follow scripts that conclude with sale transactions. 
The premise of Stay Here is a bit different because it focuses on flipping rental properties. 
With several rental markets skyrocketing in 2022, this show is recommended to prospective landlords seeking to cash in on lucrative lease agreements.
House Flipping Show #9: Designed to Sell
If you prefer house flipping shows that jump between various metropolitan housing markets, you will likely enjoy this HGTV production, which films in:
Chicago 
Los Angeles 
Atlanta 
District of Columbia
Designed to Sell shows that selling during a buyers market does not always have to be detrimental to investors. If you flip a property the right way and make it appealing to the right buyer, you can make a sale. 
House Flipping Show #10: The Vanilla Ice Project
Expectations were initially low for this Netflix house flipping show featuring a former rapper turned real estate investor in South Florida. 
The pleasant surprise is that Vanilla Ice actually takes you through the entire renovation of a foreclosed home one section at a time, which gives you a more realistic feeling when compared to most other house flipping shows that wrap the entire house flipping process up in a single episode. 
The Bottom Line: House Flipping Shows
While you can gain some education from the house flipping shows mentioned herein, they should not be assumed to provide everything you need to learn. 
Education, research, and a good understanding of the risks involved with real estate investing are vital to the success of flippers and real estate investors alike.