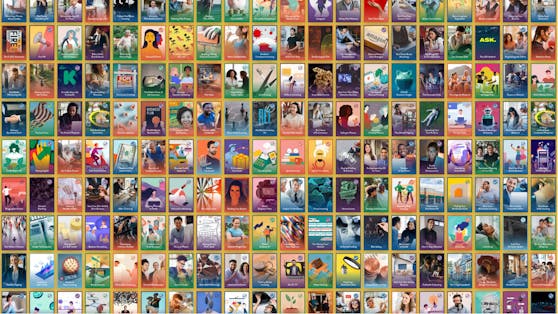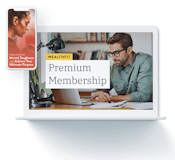 Get Access to 250+ Online Classes
Learn directly from the world's top investors & entrepreneurs.
Get Started Now
The success of rehabbing a house depends upon a system-built plan — not a gut feeling. 
As Benjamin Franklin says, "If you fail to plan, you are planning to fail."
Part of that plan is having a house rehab checklist to keep track so that you don't overspend or miss critical renovations. 
Having a house rehab checklist that covers the necessary in every aspect of the house — kitchen, living room, bedrooms, exterior — can ensure that you know where things are in your renovation timeline — and whether or not you are on budget. 
In this article, we'll explore the house rehab checklist so that you can get the flip done profitability.  
Exterior
There are many items to address on the exterior of the house. First and foremost: curb appeal. What can you do as a real estate investor to enhance the curb appeal to attract the perfect buyer? 
This includes: 
paint/siding
roof
fencing
garage
deck
lawn
Living Room
The living room is one of the first rooms inside the house that potential buyers will see.
Because of the importance of first impressions, the living room is one of the most important rooms on the house rehab checklist to address.
Walls
Addressing the walls in the living room can include:
knocking a wall out to expand the space and open the floorplan 
repairing or replacing damaged drywall in the living room
even something as simple as a fresh coat of paint that will flow with the rest of your design plan
Flooring
What work — if any — needs to be done to the flooring?
If you're renovating a home in a colder region of the country, you may want to use carpet to provide a sense of warmth and comfort while warmer areas lend themselves to the presence of hardwood or laminate flooring. 
Finding a budget-friendly flooring that is both practical and easy to clean is an important part of this home rehab checklist.
Windows
The presence of natural light can do wonders for that first impression.
Consider replacing the existing living room windows with larger alternatives — within your budget of course — that allow for more natural light.
Kitchen
Kitchens are often one of the main selling points for potential home buyers, and one of the most important parts of your house rehab checklist.
In the kitchen, it's important to address any or all of the following if they are outdated:
cabinets
fixtures 
counters 
appliances 
Flooring
Installing a kitchen floor that will agree with the other design choices in the investment property while also meeting practical needs is important.
Countertops and Cabinets
Are the countertops and cabinets damaged or outdated? 
If you are gutting or updating the countertops and cabinets, keep in mind a balance of aesthetic as well as practical.
Walls
If you're rehabbing a home in an area where large kitchens are important and the home you invested in has a small kitchen, you may need to have a wall knocked out to expand the space and open up the floor plan. 
Other factors to consider with the walls are:
drywall
backsplashes 
fixing any damages
fresh paint
Bathrooms
Keep in mind that homes typically have a variety of bathrooms, so there may not be a one size fits all solution for the bathrooms in the property. 
For each different bathroom, from a powder room to a full bath, consider a different strategy. 
Flooring
Once again, updating the flooring provides the chance to provide a fresh look while still supporting practicality. 
Bathroom floors should be easy to clean and waterproof while still providing a look that works with the rest of the home on your house rehab checklist. 
Countertops
How do the countertops look? 
Are they damaged, or in need of an update? 
Does the design flow with the overall look of the house? 
Fixtures
Important fixtures on the ultimate rehab checklist in the bathroom include:
Making plans to install new ones can provide a fresh, new and appealing look to the entire bathroom. 
Bedrooms
Much like bathrooms, the bedrooms in your investment property may provide a variety of designs. For instance, the master bedroom is probably larger than guest bedrooms. 
Additionally, closet sizes may vary wildly between bedrooms and can be a very important part of selling the home. 
It's important to look at each room closely in the following aspects. 
Walls
Not only does the color of the bedroom matter, but you may need to consider knocking out a wall and building a new one to create more closet space, such as a walk in closet. 
Floors
Some aren't fond of the idea of stepping out of bed in the morning and having their feet land on a cold, wood floor. 
If recently sold homes in your neighborhood have carpeted bedrooms — something you should know from your market analysis — consider incorporating bedroom carpet into your house rehab checklist. 
Windows
Not only can windows provide a great design touch to a bedroom, but the presence of natural light can make a small space seem much larger. Make sure to include a window update to the bedroom portion of your house rehab checklist.
The Bottom Line: Ultimate House Rehab Checklist
Remember: failing to plan is planning to fail. 
Having a plan for your fix and flip can make all the difference when it comes to whether or not the deal was profitable or a loss. 
We recommend once you have a checklist, refine it so that your entire real estate investing process, from the type of house you're looking for to the rehab, can be systems oriented. 
Being systems oriented is one way to enhance your profitability as a real estate investor. Another way is to improve your real estate education, which you can do using these additional resources.