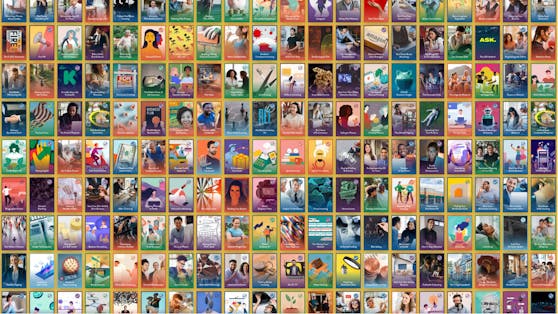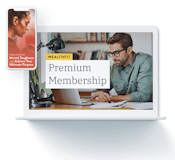 Get Access to 250+ Online Classes
Learn directly from the world's top investors & entrepreneurs.
Get Started Now
Starting a business is scary. Don't brave it alone. A cofounder can give you more than just courage. Cofounders can be strong where the other is weak. Cofounders can bring you traction and accountability. But choose wisely. Be diligent in finding a cofounder that will drive your business forward, not stop it in its tracks.
Having the right cofounder will make or break your startup.
Guy Kawasaki is the man who helped Apple market the first Macintosh computer. He had a major observation while watching Apple's rise to fame.
At a minimum, a startup needs at least one person to make the product and one person to sell it. Founders need to complement each other to build a great organization.
Guy was talking about two of Apple's founders, Steve Wozniak and Steve Jobs. Steve Wozniak made one of the first Macintosh computers. Steve Jobs made the Macintosh a household name.
Wozniak and Jobs worked together for five years. They paved the path towards the digital age with their products. Wozniak's had the skill to create. Job's had the talent to sell. Together, they were a match made in cofounder heaven.
Yet, five years after Apple's initial launch the two founders parted ways. Wozniak was unhappy with Apple's new priorities. He shifted his focus towards other projects.
As cofounders, Wozniak and Jobs did some things right. They also did other things completely wrong.
What did Wozniak and Jobs do right?
They complimented each other's skills. Jobs and Wozniak each had talents. One was able to invent new products and the other new marketing techniques. Their skills complemented each other. This was a massive boost in Apple's initial success.
If you want to create an impactful company, you want to find your business soulmate. Finding a startup cofounder with the same vision and skill set as you isn't the goal. You want to find a cofounder who has the same vision and the opposite skill set.
Who Should You Hire As Your Cofounder?
It's simple.
What you need is a cofounder with complementary skills!
You need a cofounder that makes up for your shortcomings.
Imagine you're trying to create an online app. If you're not a tech person, you want to find a technical cofounder who can build the product or hire people who can. If you know how to code the app, you need a non-technical cofounder who can sell it.
Someone needs to be Wozniak, someone needs to be Jobs.
How To Find The Right Cofounder
To find the right cofounder for you, ask yourself these three questions:
What is my business and product?
In this product, what are my best skills?
In this business, what do I need to do but know nothing about?
Now that you know what you bring to the table and what you're lacking, you want to find your missing piece. Your business cofounder should have what you don't.
Where Can You Find A Cofounder For Your Startup?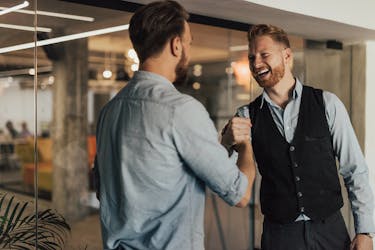 To find a startup cofounder, you want to find the the right person, with the right skillset. You can find this person online or in-person in entrepreneurial circles. Online entrepreneurial circles are filled with entrepreneurs from around the world.
These Facebook groups and mastermind groups can connect you to like minded people. In person, there are four different ways to connect with entrepreneurs. You can locate the closest entrepreneurial center and search for events to attend.
You can also attend business events at universities or work from co-working spaces and meet other entrepreneurs there.
How To Find a Female or Male Cofounder
To find a gender specific cofounder, look in online spaces providing helpful resources. These online spaces can be only females, such as the female based Facebook groups below:
These groups are only for female freelancers and entrepreneurs. These females are looking for collaborations, advice and connection to like minded women. There are also non-gender specific Facebook groups. These groups also offer the opportunity to find collaborative minds. These groups include:
You can also find a female or male cofounders through mastermind groups. Mastermind groups are created for entrepreneurs interested in growing their businesses. In these groups, you'll find driven business people with varying skill sets. Getting into these masterminds costs a pretty penny. You'll know that each person inside has commitment and is excited about business.
Finding a Local Cofounder
You can also search for a cofounder in entrepreneurial spaces in your area.
Coworking, entrepreneur centers and universities are home to entrepreneurs who are passionate about business creation. These are the type of business people who are open to investing time into growing businesses.
How Do You Create a Successful Cofounder Relationship?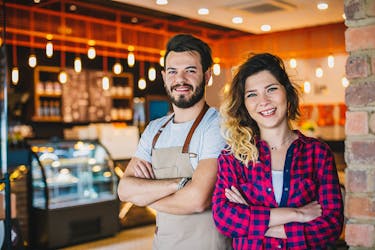 The ideal cofounder relationship emulates the same characteristics of a successful marriage. You need to have the same:
Values
Vision of the future
Work ethic
Commitment to the investment
It's important to ask these questions at the beginning of your relationship. This ensures you and your cofounder are the match that you're both looking for.
Before signing any contracts, write down your answers to these questions. Have your prospective cofounder do the same.
What are your core values in business?
What is your one year goal, five year goal and ten year goal?
What does an open line of communication mean to you? What does this communication look like on a daily basis? What does it look like during crisis? What does it look like during vacations?
These questions are the starting point for your relationship. They'll also be the checking in point.
After choosing to become founders together, sit down biannually to discuss these questions. As the business changes, this will help you avoid going in different directions.
Time To Find Your Business Soulmate
You know what to look for, you know where to find them and you know how to create a lasting founder-ship. It's time to find your Wozniak or Jobs.
Where do you think is the best place to find a cofounder, online or in person?
Tell us on social media!