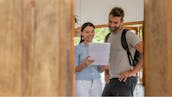 How to Make Money with Airbnb™
3 Ways to Profit from Short-Term Rentals in 2023
Take This Class
If you have any property that's gathering dust—even just a spare bedroom—becoming an Airbnb host is one way to make extra money with what you already have. The best part is that you have the freedom to either spare rooms every so often or build an ENTIRE business on Airbnb.
Read further for a closer look at how to make money with Airbnb and leverage the platform to create a thriving income stream.
How Profitable is Airbnb?
Founded in 2008, Airbnb helps people find affordable and memorable hotel alternatives around the world. 
There are over 4 million Airbnb listings worldwide, and on any given night, 2 million people are staying in Airbnb rentals across the globe. 
But it's not just the guests who benefit from Airbnb. As it turns out, the sharing economy is helping countless people turn a profit using nothing but free space in their homes. 
Many people use Airbnb as a source of income, and some people are full-time Airbnb hosts.
If you are wondering how to make money on Airbnb, you are probably also curious about how much extra income you can realistically expect as a host. 
According to an Earnest study from 2019, Airbnb hosts make on average $924 a month. Keep in mind, though, the answer depends on many factors, such as your location, the size of the property you are renting, and the amount of time you rent the property for. 
The nightly rate is calculated based on offer and demand, so large stand-alone homes in sought-after areas produce a much higher income than a private bedroom in a family home off the beaten track that is rented sporadically. 
You don't need several swanky spaces to enjoy Airbnb success, but you do need to take a good, hard look at the numbers.
This includes:
value of your property
estimate of your profits
Airbnb charges and fees
If this sounds intimidating, don't let it worry you — it's a lot more straightforward than it seems. 
Traditional Lease vs. Short Term Airbnb Rental
Short-term rentals via Airbnb can be a lucrative alternative to traditional leases. They offer more flexibility in many aspects, from the length of the lease to pricing. 
Not only are the rates for short-term leases typically higher than long-term ones, but Airbnb also allows to increase or decrease the nightly fee depending on the offer and demand. 
For example, the nightly rate on the weekends, during the high season, or during the holidays is typically higher. 
The hosts can also offer discounts for longer or mid-week stays to maximize occupancy. 
To understand how to make money with Airbnb, you need to have a good understanding of your local market as well as the laws and regulations in your city. 
For those who own property in touristy areas, you may be able to earn more money by renting it on Airbnb than going the traditional route. 
For example, the average monthly rent for a condo in a seaside town leased on a yearly basis may be $800. 
However, the same condo could rent for $2000 a week in the summer months while demand is high. 
Some landlords in seasonal locations also offer winter leases at a lower rate to rent their property as a vacation rental and maximize their profit. 
Of course, you'll need to put the work in if you want to learn how to make money with Airbnb, but it's totally doable. 
Ready?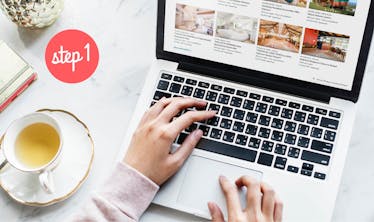 Step 1: Calculate the Worth of Your Property
Before listing your home, you need to take a look at the actual property you want to turn into an Airbnb rental.
The first step is to determine the property's value and figure out how much you could charge. A lot can go into these calculations, and it's easily one of the most involved steps here, so be ready to crunch some numbers.
The simplest way to start out is by comparing your property to existing Airbnb listings. Use Airbnb's built-in search engine to find properties near yours that are similar in four categories:
size
appearance
quality
guest capacity
If possible, pick out 5-10 listings that are similar to yours, and make a note of their prices and fees—be sure to include the nightly rate and any cleaning fees or host service fees that may apply.
There are tools that can help when conducting market research:
Airbnb's streamlined financial tool: this helps you get a better idea of what you could earn by simply entering your location, type of space, and guest capacity. Although useful, it's not the most in-depth application, so it shouldn't be your only basis when it comes to estimated earnings.
AirDNA and Eliot & Me: these offer calculators and estimators that are more detailed than Airbnb's tool. However, these tools aren't considered official, so the results won't be 100% accurate.
Only after conducting this research will you will have a good idea of what your property is worth as a rental.
When you're first learning how to make money with Airbnb, understanding your property's value will have a huge impact on your success, so it is critical to NOT gloss over this step.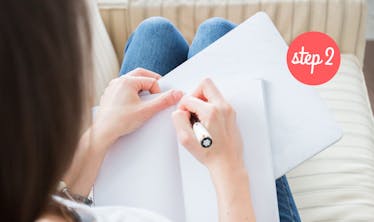 Step 2: Set Your Rates
Now that you know how much your property is worth as an Airbnb, it's time to set your rates.
Naturally, you'll need to consider how much similar properties near yours are charging, but there are other important factors to assess when thinking about how to make money with Airbnb.
First, think about affordability. Ideally, people want to stay in a space that has good value for their money.
This doesn't mean you need to undercut your competitors, but you do need to think about how you can create a better offer than them, and this may mean a lower nightly rate. If you can provide a competitive experience and help your guests save money, that's great!
Second, consider the fees involved. With Airbnb, both the guests and hosts pay different fees. The guests are responsible for a variable booking fee (usually around 6% to 12%) while the hosts are responsible for a 3% service fee.
On top of those fees, you're able to add other applicable fees, such as:
late check-in fees
pet fees
equipment rental fees
security deposit (Airbnb uses its resolution system when it comes to collecting security deposits.)
Consider the related expenses involved in hosting. Hosts are required to provide certain essentials to their guests, such as soap, towels, toilet paper, pillows, and clean sheets.
It's also highly advantageous to provide other perks (like a coffee maker or even a stocked pantry/refrigerator), so if you're thinking about going above and beyond, be sure to factor those costs into your rates.
There's also utilities to keep in mind, since you'll naturally have a higher bill.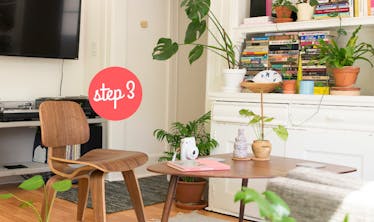 Step 3: Prepare Your Home and Establish a Process
Make sure your space is clean and tidy before you photograph it and present it to guests.
A  professional photographer isn't a requirement, but you do want crisp photos that clearly show your space off in the most appealing way possible.
It's also worthwhile to spend a significant amount of time on your actual listing. After all, potential guests will scour your page looking for more insight about your space.
Here's a 3-step process to ensure your listing is ready:
1) Create a list of all your amenities and benefits (e.g., Wi-Fi, balcony, proximity to public transit and/or tourist hotspots, etc.).
2) Write about yourself so your potential guests can get to know you better.
3) Look at high-rated listings and, if something catches your eye, take an idea from their book.
For example, if you see a host using a bullet point list to outline amenities and like that format, use it for your own listing as you try and determine what works best. Feel free to experiment!
Also, it's critical that you have a process in place for everything related to your guests. You should know exactly how check-in will go when guests arrive, how guests should contact you, and what happens when guests check out.
Bonus: Become an Airbnb Superhost 
Another way to make money with Airbnb is to become a Superhost. 
It is automatically attributed to landlords who satisfy the following requirements in the past 12 months of hosting: 
Complete at least ten guest reservations. If you rent your property on the mid-term, you must complete at least three reservations totaling 100 nights or more in the past 12 months.
Reply to guests' messages and inquiries rapidly and maintain a response rate of 90% or higher. 
Keep your cancelation rate at 1% or lower. This measure is in place to avoid hosts double-booking their property by listing it on several platforms besides Airbnb. 
Achieve and maintain an overall rating of 4.8 stars or higher 
Superhosts' listings are more visible in the sea of available listings, and, therefore, are booked more frequently. 
Besides, booking with a Superhost with a reliable track record gives a sense of confidence to travelers which translates to a higher conversion rate. 
Since your listings are more desirable, you may also be able to increase your nightly rate. 
Finally, Superhosts also have access to different perks, ranging from a $100 yearly travel voucher to prioritized tech support and 20% higher host referral bonuses. 
Making Money With Airbnb FAQs 
Next, we'll take a look at some of the most commonly asked questions associated with starting an Airbnb business.
Q. How many times does an Airbnb listing get cleaned each month? 
Knowing how often their listings should get a deep clean is an important question for those considering how to make money with Airbnb. 
After all, unless you do it yourself, paying a cleaning crew frequently will impact your rental income. 
That said, a dirty home will also negatively affect your guests' experience and your rating. 
Your Airbnb listing should be cleaned before and after each party arrives and departs. It is uncommon for hosts to offer daily cleaning (like a hotel), but they may offer for the property to be cleaned weekly for longer stays or provide cleaning products to their guests. 
It is also reasonable to expect guests to do some basic clean up before they leave the property, such as:
doing the dishes 
stripping the beds
taking out the garbage
Airbnb has also implemented a 5-steps enhanced cleaning process in the wake of the COVID-19 pandemic. 
Q. Do you need a license to run an Airbnb? 
Whether or not you need a license to run a short-term rental depends on your location. 
When deciding how to make money with Airbnb, your first step should be checking the local regulations regarding vacation and short-stay rentals. 
Q. How much can you make from Airbnb?
How much you can realistically expect from this side gig depends on your location and the type of property you offer. 
That said, on average, Airbnb hosts earn $924 a month. 
Q. Can you make money with Airbnb without owning property? 
If you are exploring options on how to make money with Airbnb, chances are that you are already a property owner. However, even those who don't own a home can still earn extra income thanks to short-term rentals. 
If your landlord agrees to it, you may be able to sublet your accommodations — whether you are living there full-time and leasing a room in the property you live in or staying with someone else as guests use your rental. 
You can also earn money by managing properties for Airbnb hosts, offering your services ranging from listing the rental to cleaning it and ensuring that the check-in and check-out process goes on smoothly. 
Finally, Airbnb offers services that do not require hosting. You can create experiences in your areas that guests can book through the platform (a tour of your city or teaching a special skill, for example) or take advantage of the Airbnb referral program. 
Starting an Airbnb Business? Keep these factors in mind...
You may be excited about the numerous possibilities of making money with Airbnb, but not everything is cupcakes and rainbows in the world of short-term rentals. 
Here are some things to consider before starting your Airbnb business. 
Legality
Make sure that your property can legally be used as a short-term rental. 
You will want to check your city ordinance, but also the HOA rules. 
You may need to apply for a license and have your paperwork in order before listing your property. 
Insurance and Liability
Your homeowner insurance probably does not cover your Airbnb business. 
You will need to contract an additional insurance and liability policy to protect yourself and your guests. 
Home Safety
You will likely need to make some adjustments to your home to bring it up to Airbnb safety guidelines. 
It can be an issue if you live there as well and incur additional costs if your home is not equipped. 
Taxes
You may be required to pay some taxes to ensure everything is legal. 
Some hosts will need to pay local taxes, and if you don't own the space you're renting out, you'll need to get the approval of your landlord or management company — it doesn't hurt to strike up a contract with these entities specifically for Airbnb hosting
Time commitment
Running an Airbnb business is a very involved process, especially if you are located in a high-traffic area and run your business full-time. 
With more guests coming and going than a regular lease, it is often more demanding in time than being a typical landlord. 
The Bottom Line: How To Make Money With Airbnb
By now, you have a solid idea of how to make money with Airbnb. There's no doubt that starting an Airbnb takes a lot of work and preparation, but it can also be incredibly profitable by creating another cash flow stream. 
If you have a spare room or even an entire house that's not seeing any use, turning that space into an Airbnb might be the perfect job for you.