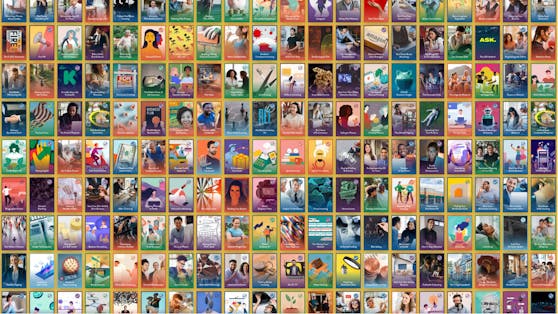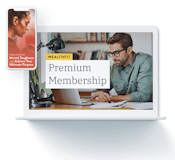 Get Access to 250+ Online Classes
Learn directly from the world's top investors & entrepreneurs.
Get Started Now
Amazon is one of the biggest online marketplaces in the world. Believe it or not, it's super easy for you (yes, you!) to start doing business on Amazon. You don't need a ton of money to get started. In fact, you don't even need any inventory! If you want to learn how to start an Amazon business, all you need is . . . determination . . . a little bit of time . . . and grit.
Selling products online used to be an expensive and time-consuming endeavor. 
Nowadays, you can start selling products with little more than a laptop and some time — and there's virtually no risk involved. 
The question is, what's the best way to go about doing that?
For many entrepreneurs, the answer is simple . . . Amazon. All you have to do is know how to start an Amazon business. 
With millions of users and worldwide popularity, Amazon is arguably the best platform for selling anything online. 
Thankfully, starting an Amazon business is:
easy
efficient
cost-effective
Many entrepreneurs wonder how to start an Amazon business and then find out that it's a lot easier than they thought.
Don't be worried if you don't have tons of experience selling products online. 
In fact, you don't need any experience at all! You just need to understand how to sell on Amazon. 
Before we explain how to do that step by step, let's look at some statistics about Amazon selling. 
How To Start An Amazon Business: 3 Steps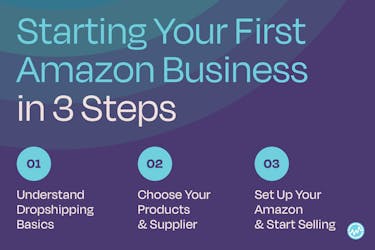 Starting an Amazon business requires just a few steps. 
First, you need to understand the basics of dropshipping (and specifically how dropshipping relates to Amazon). 
Second, you need to choose your products and find a supplier. 
Finally, you need to get set up on Amazon and start selling. When you're finished, you'll be well on your way to Amazon success.
If you're ready to learn how to start an Amazon business, let's get started with understanding dropshipping. 
How Dropshipping Works on Amazon
If you've done research into selling products online, you've likely heard of dropshipping. 
It's a popular business model — and it's incredibly simple. 
Here's how it works: 
first, you select products to sell
next, you find a supplier for those items
then, you sell them on an e-commerce platform at a markup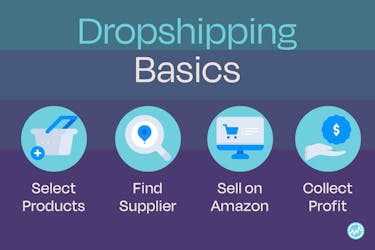 Even though you're the business owner, you don't actually need to handle the products you're selling. 
Instead, your supplier(s) will do all the hard work for you. This makes it easy to sell products online while keeping costs at a minimum.
What Is Fulfilment By Amazon (FBA) Service?
There are many ways to dropship using Amazon. One of the most popular methods is to leverage their Fulfillment By Amazon (FBA) service. 
With this service, Amazon will stock your products and fulfill orders. They'll even do customer service and handle returns for you. 
All you need to do is provide the products.
Leveraging this service means you don't need to worry about finding a warehouse for your products or packing and shipping out orders. 
This simplifies almost all of the logistics of selling products online, allowing you to focus on expanding and growing your business. 
FBA is also appealing because it passes on certain Amazon benefits (like free shipping and Prime perks) to your products. 
Countless entrepreneurs around the world have made careers out of selling with FBA — and you can too. 
Here's all you need to get started: 
A Computer 
You don't need anything fancy here; you just need to be able to connect to the Internet.
Startup Costs 
While you don't need a hefty amount of capital to get started, you should be prepared to make some investments. 
Specifically, you'll need to purchase inventory from suppliers (more on that later).
See? You can start a business for cheap. 
When you're ready, you can start doing some product research and find out exactly what you want to sell.
How to Find Products to Sell on Amazon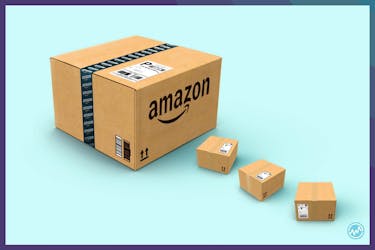 You're excited and ready to get down to business. Great! 
The next step is to pick the right products for you to sell. 
The good news is that it's super easy to do some simple product research and find a good niche to break into. 
That said, this is one of the most important steps when learning how to start an Amazon business, so make sure you do your due diligence.
There are many different ways to conduct Amazon product research, but here are some things to keep in mind. 
Find a Niche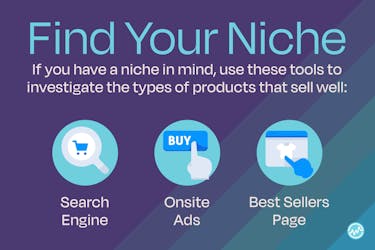 One of the easiest ways to find a niche is to use Amazon itself. You can use:
the search engine
look at onsite ads
consult the Best Sellers page to see which products are trending 
If you have a niche in mind, you can use these tools to investigate the types of products that sell well in that niche.
Finding a happy medium is important here.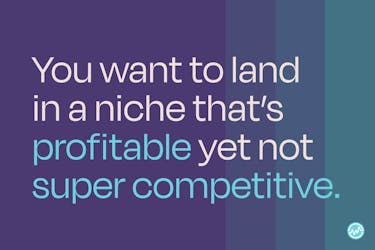 You want to land in a niche that's profitable yet not super competitive. 
Product research will be instrumental in helping you choose the right niche and accompanying products.
Start Simple
When choosing a product, you want to start simple. 
It's good to start out with products that are small and affordable. 
For many burgeoning entrepreneurs, the $15 to $50 range is a safe place to start. In this range, people will often make impulse purchases.
Check Out the Competition 
When it comes down to it, you want to make sure that you choose a product that's selling well, but you also need to make sure you're not going up against waves of competition. 
It can take a bit of time to strike this balance, but it's well worth the effort.
Find a Supplier 
After you've selected at least one product, you need to find a supplier. 
Many FBA sellers use Alibaba.com to find relatively inexpensive suppliers. 
You can use Alibaba's search engine to find the product you're looking for. 
On each product listing, there's a "Contact Supplier" option so you can start a dialogue and hopefully a business relationship.
Create A Seller Account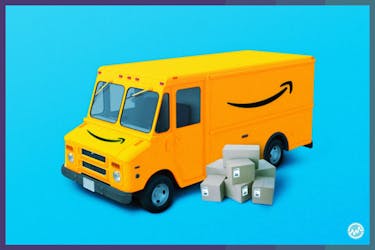 You're almost done! Once you've chosen your product(s) and landed a supplier, there are only a few steps left.
Naturally, you'll need to create an Amazon seller account. 
If you're serious about building an FBA business, you'll want to sign up as a professional seller instead of an individual. 
This will give you pro-level benefits, including:
no closing fees
access to order reports
customizable shipping rates
Once your account is set up, it's time to sell your products! 
You'll need to ship your products to Amazon, where they'll be warehoused. 
You can have the products shipped directly from the supplier to Amazon's warehouses — but remember: you won't be able to double check the quality and quantity of the shipment if you do this. 
Finally, you can create your product listings and go live. 
Of course, this isn't the end; you can change up your products, experiment with marketing techniques, and find out what works best for you long term. 
Once you've had a bit of experience with selling via Amazon, you can easily take it to the next level by creating a personal brand, establishing private label products and using several suppliers.
If you've been waiting around to start a business––and if you've even briefly considered Amazon –– today is the day to stop putting it off.
Other Ways to Make Money on Amazon
There are different ways to make money on Amazon beyond drop shipping. 
These include:
Retail arbitrage
Online arbitrage
Affiliate programs
So if you're not ready to take the plunge with dropshipping, try these tactics. 
Retail Arbitrage 
Retail arbitrage is the reselling of products on Amazon — for a high price. 
You see this happen on Amazon for products that are not typically available. It can be as simple as selling a product you bought at Walmart or Trader Joe's and putting it up on Amazon at a higher price. 
People will often pay a higher price for these items out of convenience. 
Online Arbitrage 
Online arbitrage is similar to retail arbitrage. But In this scenario, you are selling something that may be hard to find. 
Here's an example: you find some high-demand toys on Facebook Marketplace. 
These toys are sold out online. 
You put these toys on Amazon for a profit. 
That's online arbitrage. 
Affiliate Programs
Affiliate programs are referral payments. Amazon uses affiliate programs as a way to market their products. 
If someone clicks on a link to Amazon from your site, you get a percentage of that sale.  
Amazon Business Statistics 
Not only is Amazon a popular place to buy products today given its simplicity and its accessibility; it's an opportune place to sell products. 
Here are a few statistics that show how vast the Amazon marketplace truly is. 
Amazon Selling Success Stories
It's not hard to find a success story about making money on Amazon. 
But can an ordinary person make money on Amazon? 
Here are some examples of average people making money on Amazon. 
Story #1: James Fend went from $0 to $50,000 per month
James found success on Amazon by reselling items from foreign manufacturers and selling under his brand, reaching profits of $50,000 a month. 
Story #2: Max Tempkin made $1.5 million in profit.
You've probably heard of Cards Against Humanity. 
But did you know the game is an Amazon dropshipping success story? 
It became so popular that they had trouble keeping their game in stock online — and made more than a million dollar in profit. 
Story #3: Marc made $178,492 in three months. 
Marc only invested about $1,000 before he began to break even selling on Amazon — and then made nearly $200,000 in just three months. 
The Bottom Line: How to Start an Amazon Business
Learning how to start an Amazon business is fast and simple. You don't need to be a seasoned entrepreneur to do it. 
You can start your business with what you have at this very moment, and keep learning until you become an advanced Amazon seller.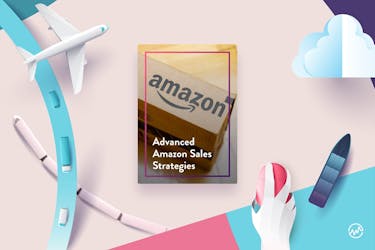 So what are you waiting for? 
Continued Learning: How To Start An Amazon Business
Now that you know how to start an Amazon business and sell products on Amazon, don't stop there. 
Here are additional (and free!) resources to help you start or grow your business: