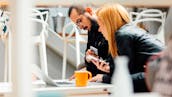 Unlocking the MLS
How To Pinpoint Your Next Great Investment Property on the Multiple Listing Service
Take This Class
As a real estate investor, you likely always keep an eye on the market to find your next property or know when to list your current assets. For many, this involves using the multiple listing service (MLS). 
After all, it's often the most effective way to access the largest inventory and reach the right buyer for your listings. 
But how does the multiple listing service work? And how can you find the right MLS listing? 
We'll answer both questions — and more multiple listing service (MLS) questions — in this article. 
FREE Online Class:
Get access to one of our best-selling online classes,
Unlocking the MLS
, for free today.
What Is The Multiple Listing Service (MLS)?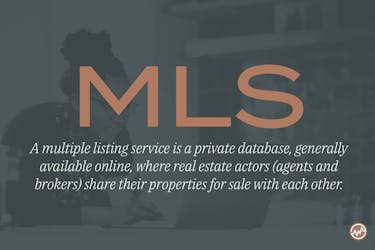 The first Realtors' Boards began as real estate exchangers. These real estate exchangers or board of realtors met to exchange information on listings. They also carried out auctions where they bid to buy properties that they felt would be desirable to their principals but listed by other real estate brokers. In the 1880s and 1890s, this practice became more common. 
The term multiple listing came into use after the end of the nineteenth century. As early as 1907, "multiple listing" was mentioned in the Realtors Boards activity. 
The term became widely accepted in the 1920s and it continued through several decades, spreading throughout the United States and other countries. 
Today, a multiple listing service is a private database, generally available online, where real estate actors (agents and brokers) share their properties for sale with each other. 
A multiple listing service is often geographically based, but there can be competing MLSs for the same marketplace. 
There are approximately 600 MLSs in the United States (this number can change as a multiple listing service can merge with another).
How a Multiple Listing Service (MLS) Works 
Each multiple listing service is unique. How does the multiple listing system work depends on the rules established by the broker cooperative or the MLS organization that owns it.
The information provided on the multiple listing service includes:
the name of the listing agent and data (such as the listing price) 
number of days on the market 
a short description of the property 
amenities
neighborhood and school facts surrounding the specific property
and more
Real estate brokers and agents can search the multiple listing service (MLS) according to the criteria defined by their clients. 
They can also update the information for their listings, such as:
the listing price 
additional media, including photos and videos
sale status 
How to Get Access to the Multiple Listing Service (MLS)
A multiple listing service and its listings is only accessible to its members — real estate agents and brokers — who pay dues for this privilege. 
Some real estate investors work with a real estate agent who helps them find and list their properties on the MLS. 
They can be priceless allies for investors since they often have their professional network on top of access to the multiple listing service, and they can facilitate the transaction. 
However, keep in mind that you will need to pay a commission. 
Therefore, a growing number of investors are using this ability to get direct access to the multiple listing service — and other reasons — to get a real estate license.
Although it is a commitment in terms of time and money, it is also the best way to get easy access to fresh listings and non-public disclosures.   
There are ways to access the MLS and MLS listings for free.
6 Ways to Access the Multiple Listing Service (MLS) For Free 
Many real estate platforms source their listings directly from MLS and are available for free for real estate investors to examine. 
MLS Option #1: Zillow 
One of the most visited websites in the real estate industry in the US, Zillow, is the largest database of over 110 million properties.
It offers a free platform that real estate investors can use to:
Buy
Rent
Finance
Sell real estate
Examine a home's value 
MLS Option #2: Trulia 
Another multiple listing service option, Trulia offers free multiple listing services for real estate investors and property owners. 
It offers information on calculating mortgage rates, searching for local real estate agents and more. 
Trulia's filters can help real estate investors see:
crime data 
school rating
proximity to shops and restaurants 
And other important demographic data
Trulia also features a tutorial guide to help new real estate investors maximize their searches. 
MLS Free Option #3: Redfin
Redfin is a brokerage company for residential real estate. It assists users in searching for new homes with the help of filter searches and also connects users to top-rated real estate agents. 
Some outstanding features of Redfin include:
home buying guides, 
an affordability calculator, and 
referrals to stagers and handymen. 
schedule a tour with an agent 
explore properties using the virtual tour feature
MLS Free Option #4: Realtor.com
Another MLS option, Realtor.com is a multiple listing service provider that helps real estate investors find listings for rentals, lands, and homes. 
It's database includes 99% of all MLS-listed properties, and it has links to get pre-qualified financing and financial calculators for both buyer and sellers.
MLS Free Option #5: A Realtor's Website
A realtor's website offers you information on available listings at no additional cost. 
Similar to other options, you can filter the price, location, and other demographic factors on the website to streamline your search. 
MLS Free Option #6: Find Unlisted Properties
Did you know that some of the best investment properties are often not listed on the market?
It's true. 
Even better, since the competition is low, you can usually purchase these buildings for bottom dollar. 
By using direct marketing, you can target areas of interest and convince distressed homeowners to sell their house for a low price. 
For Sale by Owner (FSBO) properties require more legwork to gain exposure than listing with an agent. 
You will need to use your network, put a sign on the property and use alternative advertising methods (Craigslist, Facebook groups, LinkedIn, etc.) to find a buyer. However, you will save the commission fee. 
How to Use the Multiple Listing Service (MLS)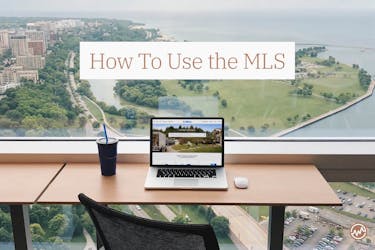 As A Buyer 
How does the multiple listing service work for a real estate investor? Because of the large inventory, finding the right property can be difficult. 
In some markets, there may be a lot of competition for the best listings. 
Here are a couple of strategies to find the perfect building on the multiple listing service (MLS). 
Scoop brand new listings
If the sellers are motivated, they may accept a quick offer with advantageous terms, such as an all-cash offer. However, if your offer is too low, they may prefer to wait. 
Target listings that have been sitting on the market or have expired
In this case, the sellers may be willing to accept a lower offer. Distressed listings, such as foreclosures, short sales, or probate properties, are excellent candidates for investment properties.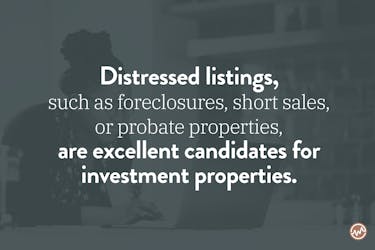 Search for terms such as "cash only" or "as-is" since these properties do not qualify for most financing and competition is lower.
As a Seller
To use the Multiple Listing Service as a seller, you can contact one of the real estate agents advertised on the MLS website to list your property in your local MLS, or you can go to the MLS website and click on "Find an Agent." 
After doing that, you will see a list of real estate agents. You can compare the commission rates and background of various real estate agents with yours. 
Your preferred listing agent will contact you so you can list your property in your local MLS area. At that point, potential real estate investors can view your real estate using MLS.com advertising services.  
Using the Multiple Listing Service (MLS) As A Real Estate Investor
With the multiple listing service (MLS), you can both find investment properties and sell them more quickly and efficiently than alternative methods. 
However, you can save money by finding buyers and sellers for your properties alone. 
It's important to decide what is best for you and your real estate business — and continue to add more information to your real estate education.