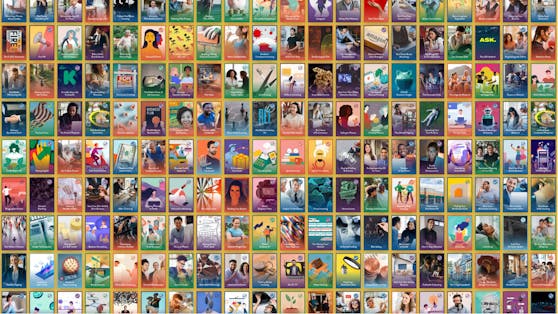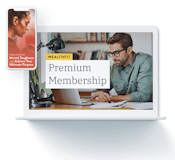 Get Access to 250+ Online Classes
Learn directly from the world's top investors & entrepreneurs.
Get Started Now
Even before you hire them, every employee is a significant investment. Forget the costs—health insurance, salaries, and equipment—think about the time! Protect your investment in new employees with a fantastic onboarding process. Retain new hires and make employee satisfaction part of your company's culture.
Building a polished onboarding process for your organization is one of the best ways to invest in your greatest assets: your employees.
Why is onboarding a necessity? Because you don't want to lose great employees.
A 2014 study looked at people who had quit their job within six months of beginning it and found access to training, and clear guidelines around roles and responsibilities, as major factors in their decision to leave.
In other words, an effective and strategic onboarding checklist is a critical component to engaging the talent that you've worked so hard to recruit.
Establishing an onboarding process for new hires obviously requires time, effort, and a financial commitment. But, even more, it requires a significant commitment from everyone on your team.
With a top-down approach, the onboarding of new employees eventually impacts every segment of your business. You can see it for yourself at the top companies—such as Facebook, Zappos, and Twitter—the onboarding process becomes a cornerstone of culture and success.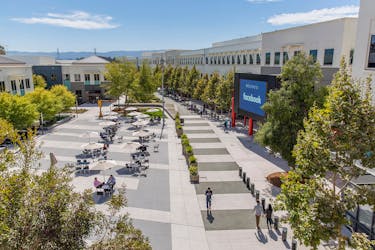 There are dozens of intricacies, and important ideologies, involved in the onboarding process. Let's break those onboarding steps down into five broad categories that any business can implement immediately.
Give your employees a great start and your organization will reap the benefits through increased productivity, loyalty, and results.
1. Streamline Recruiting and Orientation
Begin . . . at the beginning. The impression that your company gives off starts at recruiting and doesn't end once an employee is hired. In fact, recruiting strategies often help a new hire determine if they are going to be a good fit in your company.
Put simply: recruit fairly and honestly to save your company—and prospective employees—time and energy.
An effective recruitment and orientation strategy essentially spells out the expectations for both employee and the organization.
From your initial communication, to your follow through, recruitment and orientation are clear indicators that you value your employee and the skillsets they bring to their role.
Build your credibility by showcasing the importance of selecting the right people for the right jobs. Then, continue your commitment to the onboarding process by outlining a robust orientation plan.
2. Emphasize Culture
Employees are satisfied and productive when they're introduced to a company's culture in a way that is seamless and meaningful. This isn't just based on anecdotal evidence but on years of research.
A 2016 Gallup report found businesses with highly engaged employees had a 10% increase in customer satisfaction and a 20% increase in sales.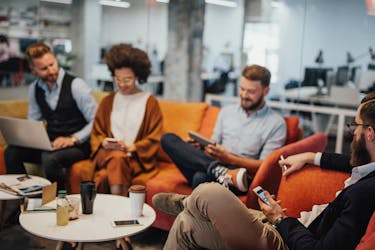 A company cannot afford to leave culture out of their onboarding practices. Every part of the onboarding process should reflect your organization's mission and code of ethics.
Culture should become an innate point of pride for new hires. From the daily interactions with customers (internal and external), to clearly operating under your guiding principles. Get them excited about what your company believes in and ensure they understand your "why."
The results of an engaged workforce, when fostered your unique cultural onboarding process, will speak for themselves.
3. Clearly Outline Goals
Remember one of the deciding factors in any employee's decision to leave a company within six months? Not having well-defined goals as part of your onboarding process can mean the difference in keeping or losing a valuable employee.
Clearly articulated goals help to ensure there is accountability from all team members. Remember that goals should always be linked in with intended results, should be measurable, and aligned with your company culture.
Include milestones in this process to help guide your new hires to success and reinforce the areas in which they excel. Provide appropriate tools and resources to help manage their goals along the way. An outline of goals and methods is another key factor in bolstering the onboarding process for new employees.
4. Prioritize Performance Evaluations
The onboarding process doesn't stop once an employee is hired and settled in. Staying on top of their performance is another way that you make evident your commitment to the company's goals and to the employee's growth.
We all want to know what we are doing well and how we can improve. Scheduling feedback sessions and one-on-one time with employees will allow them to flourish in their role and reassess the goals you've established. This time also gives new hires the opportunity to share feedback and ideas on company dynamics, policies, and overall goals.
Commit to celebrating accomplishments and milestones in your employee's performance improvement. Allow for opportunities for them to continually sharpen their skills and learn new methodologies. Effective communication techniques create continued momentum for both an employee's level of engagement and a company's path to stellar results.
5. Promote Employee Satisfaction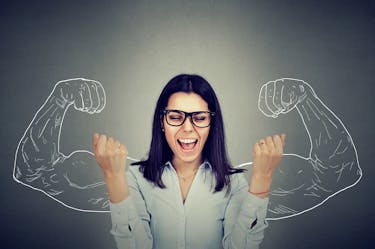 It isn't enough to hope, you need to have a strategy for maintaining employee satisfaction. The strongest strategies take advantage of human hormones.
Communicate, promote, and market the ways in which your company has invested in providing for employees in more than just a financial aspect. Paint the whole picture; from the benefits package to the on-site facilities and resources.
Employee satisfaction is directly correlated with a culture in which employees feel respected and appreciated. Reward their hard-earned successes, encourage their efforts, and continue to challenge them to exceed expectations.
Employees want to feel, and know, they are being listened to and heard. Considering offering a mentorship program to help increase confidence and encourage personal growth.
Make sure that the onboarding process explains how to find support, access benefits, and contact superiors.
Looking Inward to Achieve Outward Results
Organizations that stand out from the rest do so through a relentless effort to promote retention, cultivate a culture of inclusiveness, and outperform the competition.
Prioritizing and streamlining the new hire onboarding process includes each of these elements and is consistent in its return on investment.
The onboarding process is priceless and proves to be one of the most profound techniques for making the new hire investment pay off.