Do you have a collection account dragging down your credit score?
You may think that paying it will remove it from your credit report. But paying off a collection account may not erase the damage.
Depending on the type of collection account, it can stay on your credit report for 7 years.
That's a long time, especially when you're eyeing a car or mortgage loan.
That's where what's called a "pay for delete" comes in.
If you can get a collection agency to agree to delete the negative account from your credit report completely after you pay it (or a portion of it), your credit score could increase, allowing you to qualify for the loan you've been wanting.
Does a pay for delete letter really work?
More importantly, will a pay for delete letter help your current situation? 
In this article, we'll explain:
What a pay for delete is — and how you can utilize it to fix your credit
Free pay for delete letter templates that you can utilize
Additional ways to improve your credit score instead of using a pay for delete letter
If you're ready to improve your credit score, let's get started! 
What Is A Pay for Delete Letter?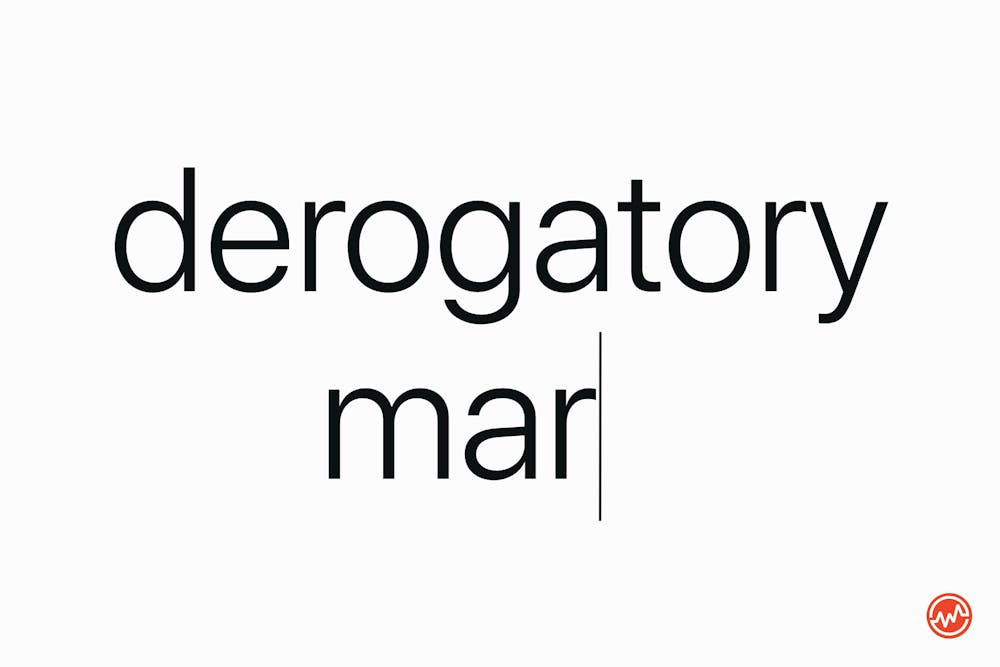 A pay for delete letter consists of asking a creditor to remove a collection account or any other negative item from your credit report in exchange for paying a portion of the balance or in full. 
It can be used when you owe a balance that cannot be disputed. 
Keep in mind that if you've already paid the debt and you'd like the negative item removed, using a pay for delete letter won't work. Instead, try a goodwill letter.
There are many questions surrounding a pay for delete, including if it's legal and whether or not it actually works. 
Next, we'll look at some of those most commonly asked questions. 
Frequently Asked Questions: Pay For Delete
Is Pay For Delete Legal?
The short answer: Yes. 
The long answer: While deleting a paid collection account is legal, keep in mind that collection agencies sign agreements with the credit bureaus saying they won't delete negative accounts simply because they're paid. 
Because of this, if a collection agency accepts a pay for delete offer, they may be in violation of the service agreement with credit bureaus. Thus, the practice is deemed "shady".
That being said, with a pay for delete letter, you're giving a collection agency the financial incentive to look at your account, which might persuade them to bend the rules and take action. 
Do Pay For Delete Letters Really Work?
Because a pay for delete letter isn't standard practice, collection agencies are under no obligation to grant your request. 
But that doesn't mean you can't try.
You will not be penalized in any way for sending a pay for delete letter. 
Does Pay For Delete Increase Your Credit Score?
Yes. By removing a negative mark from your credit report, your score can potentially increase the number of points it originally decreased when the mark was placed on your credit report. 
How Much Should I Offer On A Pay For Delete?
While there is no set number, and it can vary on a case by case basis, Creditful.com recommends offering "40% to 50% of the debt for newer accounts, and 30% to 40% of the debt for older accounts."
Is Pay For Delete Outdated in 2021?
Newer credit scoring models — specifically VantageScore 4.0 and FICO 9 — actually do the pay for delete for you. 
According to Creditcard.com, the new FICO 9 scoring model "doesn't negatively rank paid collections of any type in your score and gives less weight to unpaid medical collections."
While this is good news, the catch is that newer scoring models are not widely used — the common one is FICO 8 — and it will take time before this is fully implemented. 
Thus, the pay for delete is not outdated in 2021. 
How To Create A Pay for Delete Letter: 4 Steps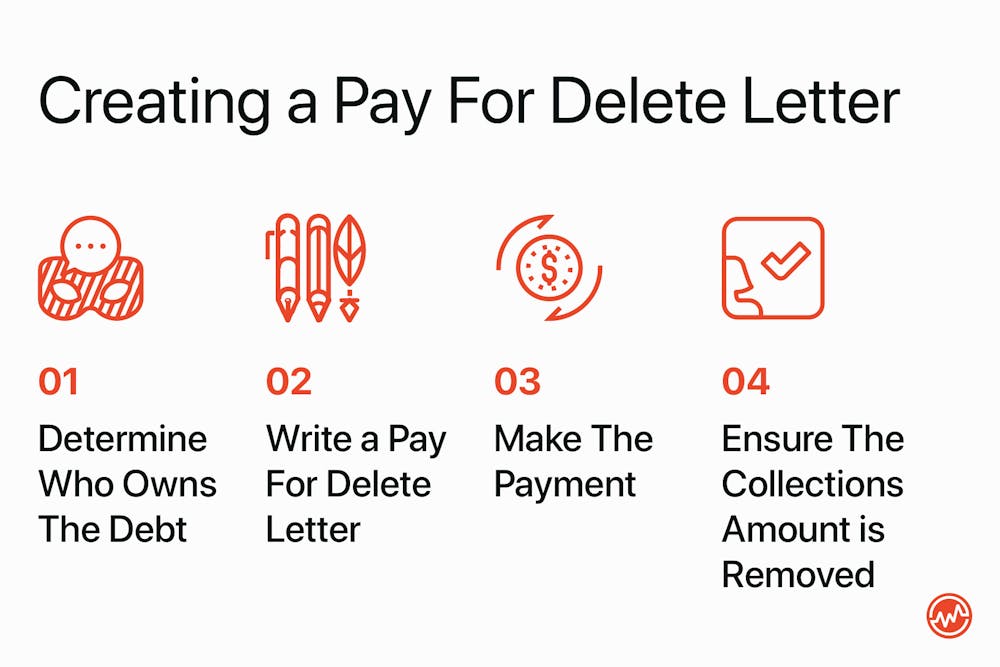 If you owe a balance and you're ready to try a pay for delete letter to fix your credit, here's the 4 step process for doing so.
Step 1: Determine Who Owns The Debt
The first step is to find out who your letter is going to be mailed to. That's why you need to find out who owns the debt: does the original creditor own it? Or a collections company?
Keep in mind that if a debt is delinquent, such as 60-90 days late or more, companies sometimes sell that debt to collections agency who then tries to obtain a portion of it. 
Other times, the collections agency works as a middleman for the company and is paid a percentage when the debt is collected. 
This is the case for any kind of debt, including: 
You can find out which debt collector owns the debt by looking at your credit report — it will most likely be listed. 
If that doesn't work, you can contact the company you originally used for services or a loan.
Step 2: Write A Pay For Delete Letter
The next step is to write a pay for delete letter. No, you don't have to come up with it entirely on your own. There are free pay for delete templates below. 
Keep in mind that it's best to personalize the letter to your situation. 
Step 3: Make the Payment
If the collection agency accepts your pay for delete offer, ensure that you have their response in writing, and send them a check by mail. 
Step 4: Ensure The Collections Account Is Removed
Monitor your credit report to ensure that the negative item is removed. 
If not, follow up with the company and remind them of their written agreement with you. 
Pay For Delete Templates
If you want to write a pay for delete letter, here are a few templates that you can utilize. 
In general, ensure that you include the following in the template:
Your name
Your address
Collection agency's name
Collection agency's address
Account number
Alleged amount owed
Detailed description
Here's a pay for delete letter example.
(Account Number: XXXXXXXXXXX)
(Original Creditor: (creditor name))
(Amount as Listed on Credit Report: $XXXX.XX)
Dear [Creditor],
I am writing this letter to offer your credit department the one-time offer to settle the alleged amount owed. I do not acknowledge any liability for this debt in any form and I retain my right to request a full and complete debt validation from your company. 
I am willing to pay $XXX.XX of this account if you agree to the following: 
Your company will delete all references to this account from my credit profile at the three credit reporting agencies.
Your company will accept this payment to satisfy the debt in full.
You will make no mention of this agreement to outside third parties.
If the above-mentioned items are met, I am willing to make payment on this debt. 
I require your written agreement to these terms on company letterhead and signed by a representative who is authorized to enter into such agreements.
I look forward to your response.
You can contact me through any of the following methods.
(E-Mail Address)
(Phone Number)
Sincerely,
(Your Name)
If you'd like to see a few more templates, here are others you can utilize: 
It's important to note the tone of a pay for delete letter versus other types of credit repair letters, such as a goodwill letter. 
With a pay for delete letter, you are not kindly asking; instead, you are offering them the opportunity to earn money. It's a mutual benefit. 
Because of this, be bold and strict in your writing, especially when discussing the terms. 
Excellent negotiation is the key to a pay for delete letter and can improve your chances of it being completed. 
Alternative Ways To Have Collections Removed From Your Credit Report in 2021
If this article has helped you decide that a pay for delete letter isn't right for your current credit situation, here are a few other ways to have a negative item removed from your credit report. 
Dispute the Account
According to the Federal Trade Commission, one in five people have an error on at least one of their credit reports. That 1 could be you. 
Because of The Fair Credit Reporting Act (FCRA), you're allowed to dispute items such as: 
Balances that seem incorrect
Dates that seem incorrect
Anything on your credit report that appears wrong or fraudulent
Anything on your credit report you wish to have verified
If you find an error on your credit report, or simply want to dispute something that is unverified, you can use a 609 credit repair letter to do so. 
Write a Goodwill Letter 
A goodwill letter consists of you writing to your creditor and asking them to remove a negative mark on your credit report that you have already paid. 
Although creditors don't have to grant your request, writing the letter is simple and can't hurt your credit. 
Keep in mind, if there is an erroneous late payment on your credit report, you should dispute it, not write a goodwill letter.
Learn how to write a goodwill letter right here. 
3 Ways To Practice Healthy Credit Habits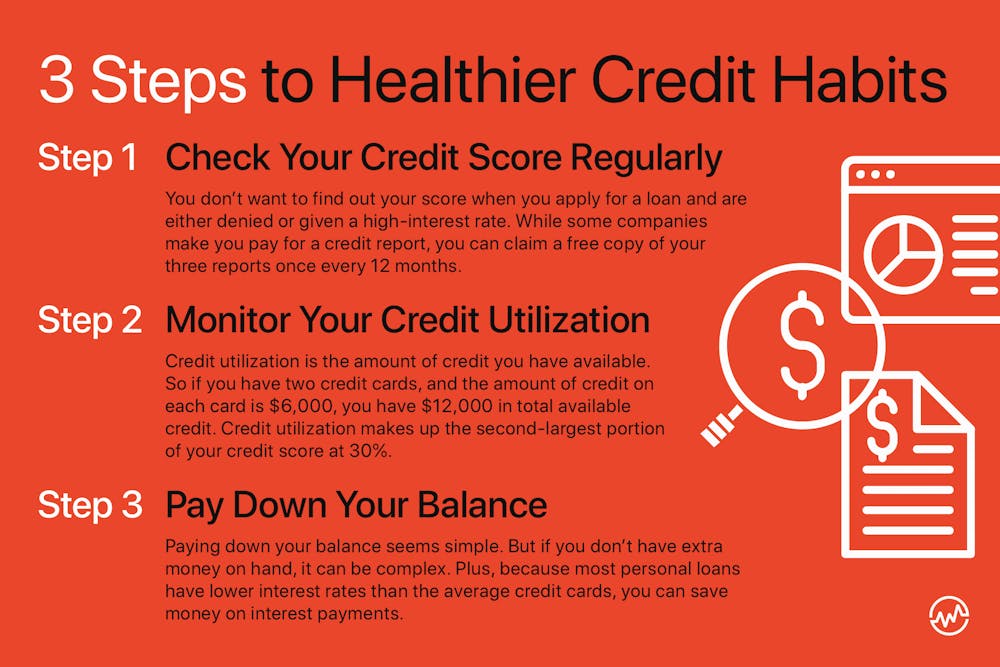 A pay for delete isn't your only option when it comes to fixing your credit. 
There are ways to proactively practice healthy credit habits so that you reduce the chances of having a collections account on your credit report. 
Here are 3 ways to do just that. 
Credit Repair Option #1: Check Your Credit Score Regularly
First things first: if you're aren't monitoring your score regularly, start with this step. 
After all, you don't want to find out your score when you apply for a loan and are either denied or given a high-interest rate. 
Plus, the sooner you find a negative mark or an error on your credit report, the sooner you can work towards fixing it.
While some companies make you pay for a credit report, you can claim a free copy of your three reports once every 12 months here.
Credit Repair Option #2: Monitor Your Credit Utilization
Pop quiz: what is your credit utilization? Can you provide the percentage right now? 
If you can, here's another question: is it below 30%?
If you answered yes to both questions, you're in good shape.
If you answered no, here's why it's important to know your credit utilization and for it to be under 30%.
Simply put, credit utilization is the amount of credit you have available. So if you have two credit cards, and the amount of credit on each card is $6,000, you have $12,000 in total available credit.
Credit utilization makes up the second-largest portion of your credit score at 30%.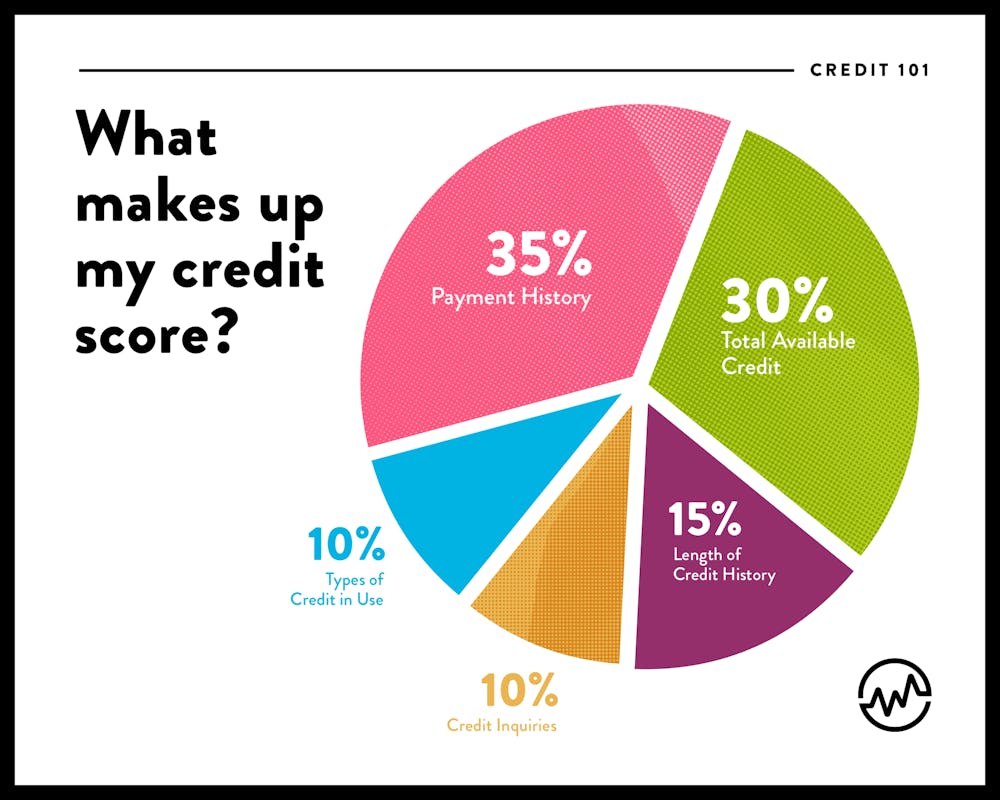 It's easy to see why if you have a poor credit utilization — or total available credit in this chart — it can sink your score.
So how do you find out your credit utilization percentage?
While many credit reporting agencies provide you a percentage, it's important to know how they calculate that number. 
You can find your credit utilization ratio by dividing your total credit card balances by your credit limit. 
A general rule of thumb is that lenders like ratios of less than 30%. Those who have very low credit utilization ratios typically have higher credit scores while those who have high utilization ratios are more likely to not pay on time or at all, resulting in lower credit scores. 
Now, if you haven't before, determine your credit utilization ratio. 
And if it's more than 30%, you'll need to pay down your balance — the next item on our list for improving your credit score. 
Credit Repair Option #3: Pay Down Your Balance
Paying down your balance seems simple. But if you don't have extra money on hand, it can be complex. 
Here are a few options you may not have thought of to pay down your balance to help fix your credit in 2021. 
Personal Loan
Consolidating all your revolving credit card debt into an installment account, like a personal loan, could lower your credit utilization.  
Plus, because most personal loans have lower interest rates than the average credit cards, you can save money on interest payments. 
Balance Transfer
Try a balance transfer so that you can escape high-interest charges and have more time to pay off your card interest-free. 
Credit Repair Option #4: Make More Money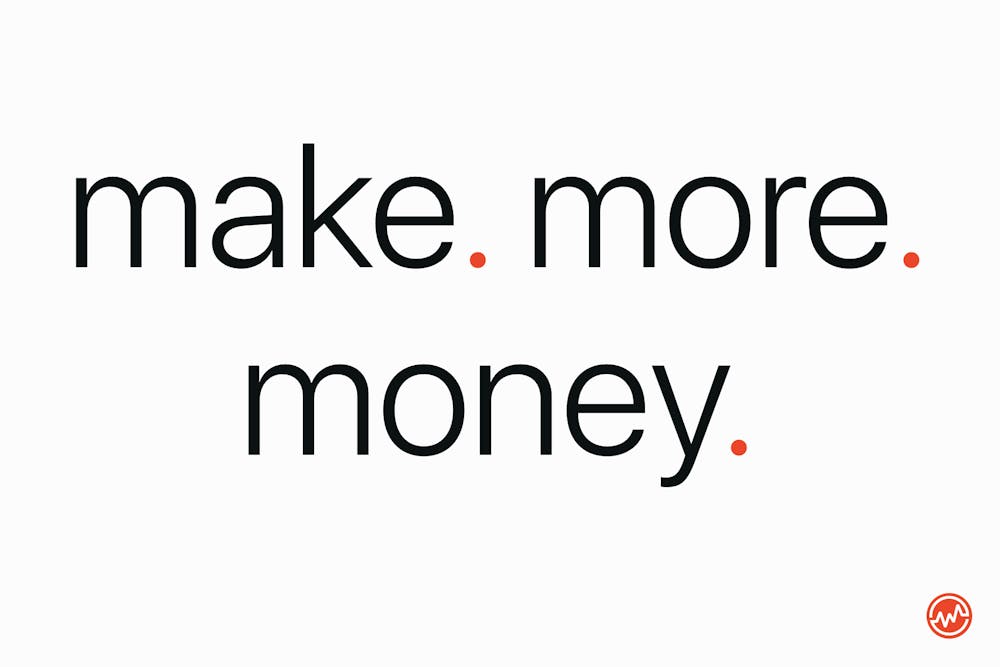 Another option: consider making more money.
There's no ceiling to how much you can make — if you're willing to hustle. 
Sound too good to be true?
By doing so, you can create a second income stream.
It may be easier than you think, too. In some cases, all you may need is a smartphone.
We're not only talking about driving for Uber or delivering food with Postmates. While you can do those, there are other side hustles to keep in mind. You can start a vending machine business. Sell your credit history. Rent out old baby gear. Host trivia nights. Let dogs play in your yard. Stand in line. Even hunt for golf balls. Check out our list of 101 profitable side hustles here.
Or, if you're looking for more than a side hustle, here are a few options: 
Pay For Delete: Mastering Your Personal Finances 
After you address your credit score, whether that's using a pay for delete letter or another strategy mentioned in this article, don't stop your financial education there. 
If you want to live a life of financial freedom, of true wealth, you have to master your personal finances. 
What does that entail?
Getting out of bad debt — and staying out of it 
Sticking to a personalized budget so that you don't overspend
Saving for retirement 
Learning how to invest the right way 
You can learn all of this — and more — right here.