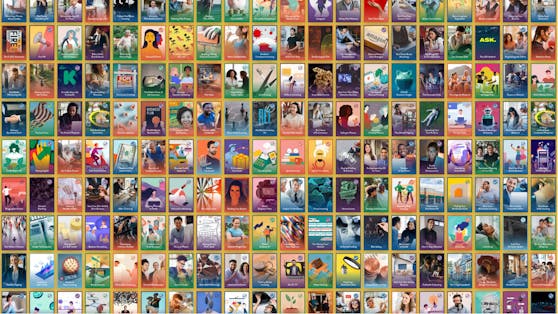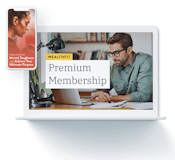 Get Access to 250+ Online Classes
Learn directly from the world's top investors & entrepreneurs.
Get Started Now
You've seen it many times: an entrepreneur on TV promoting their product. Have you ever subsequently thought "why can't that be me and my business?" 
If increasing your brand awareness and expanding your reach are your goals, then getting on-air should be a major part of your PR strategy. Doing so can:
Help you gain instant credibility for your brand
Help you reach a wider, more targeted audience
But how do you get on TV? 
How do you even start the process, let alone pitch your product in front of a camera? 
How to get on TV is the subject of the WealthFit Course Get On TV: How To Pitch To Producers & Land TV Coverage For Your Idea, Product, or Story, taught by Nicole Dunn, a former senior-level television producer who started her own PR firm — she is the Owner and President of Dunn Pellier Media — after seeing a lack in positive coverage in the media marketplace. 
In this article, we'll break down a few of the key components she advises in the course to kick-start your TV campaign and get you and your product on TV — as soon as possible. 
How To Get On TV: First Steps
Find Your Angle 
If you're wondering how to get on tv, it starts with finding your angle.
Marketers often talk about a brand's Unique Selling Point (USP). It's what makes your product stand out from its competitors. It's the hook to attract the media and ultimately your consumers. 
Identifying your unique angle is the first step in this process as well as the key to helping you cut through the clutter in a saturated market. It can be used to position yourself as an expert in your field. 
Every media pitch you send out should capitalize on your unique messaging and be on-brand. TV producers are hungry for subject matter experts and are always on the lookout for new and interesting angles. 
Learning how to present your information to viewers and establishing your worth as an expert will help you book TV segments and generate more publicity for your brand. 
What is your angle? Write down a sentence or two before moving on to the next step. 
Build Key Relationships 
At the very heart of PR is the ability to build and maintain key relationships with the media. To leverage your media opportunities, you'll need to be able to tap into your contacts to pitch your stories. 
But what if you're just starting out? How do you get into TV without an "in"?
Local TV segments are often the starting point for developing a well-strategized TV media campaign.

Do some research into the types of shows you want to be featured on and whose content is in line with your subject matter. The goal is to send strategic, targeted pitches — not a pitch blast to every news station you can find. 
Take a minute to find a few types of shows that your brand and mission align with. 
Build Your Media List 
Next, let's identify your media contacts from those shows you've identified. Doing this can be time-consuming and costly. 
There are several software companies that sell access to a database of bloggers and journalists across the media, but you also have a wealth of free resources at your fingertips. Google and LinkedIn can be great starting points for getting hold of the right people. 
Expand your list of potential opportunities by getting to know who covers what beat and start to take notes of the producers who are covering topic matter just like yours. 
Stay on top of what they're working on and what segments they're running. It's a good idea to keep track of all potential media opportunities and update this list regularly.
Try to get hold of the producer's direct contact details directly. If you can't, see if there's a contact form on the show's website and initiate contact by sending through your elevator pitch as a starting point, or call the station and try to find out the best person to speak to.
Before moving on to the next step, create a brief media list or update one that you've already been working on. 
How To Create An Impressive Pitch
Now that you have your media list at the ready, it's time to contact your media contacts. But before you do that, you need to perfect your pitch.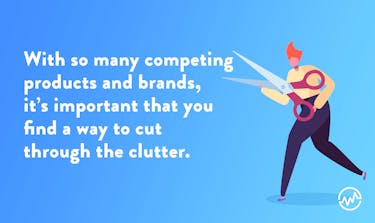 With so many competing products and brands, it's important that you find a way to cut through the clutter. Crafting an impressive pitch will help you achieve your goal of on-camera invitations and secure a TV interview.
As we've already covered, finding what makes your brand or product stand out is the hardest part, but it's essential that you learn to create and craft a pitch that really connects with the audience. 
A compelling media pitch is one that grabs the reader's attention from the get-go. Your email subject and pitch headline can make a huge difference to whether the rest of your pitch is even read. 
How To Write An Effective Pitch Headline
In her course, Nicole offers the following tips on writing an impactful headline: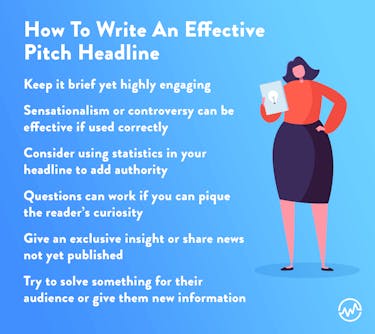 Once you're happy with your headline, you then need to build the meat of your pitch — an engaging story that communicates your hook. 
How To Write Your Pitch
Identifying an area of expertise in your brand is key to being seen as a credible expert, so think carefully about what you're pitching. This is critical when wondering how to get on tv.
Tailor your pitch to the outlet you're aiming for. Make your pitch relevant to their audience by pitching the story and not the product. Understand who their viewers are and think about what they can take away from your appearance.
Each show is slightly different from another, so it stands to reason that your pitch will be slightly different for each show and producer. Be aware that generic pitches rarely work. Your pitch needs to fit in with their segments, the style of their show, and their viewers. 
Keep Track Of Your Pitches
Sending an email might be your only opportunity to pitch your story or product, so don't waste it. Stay on top of who you pitched which idea to and what follow up was made. If they haven't responded after a couple of follow-ups, move on. 
If you hit their voicemail, leave a brief message of no longer than a minute and make sure your pitch rolls off your tongue. Practice what you want to say before you make the call, speak clearly, and leave your contact details. 
If It Doesn't Work, Try Again
You can send a multitude of pitches and never get a callback. But don't give up. 
The follow up is just as important as your initial pitch email. It's a good idea to track your email to see who has opened them. This will help you gauge the impact of your subject header. 
Once you've sent out your pitch, wait two days before sending a follow-up, by replying to your original email with a short recap. 
Most producers don't always have the time to respond to every email they receive so draw the line after your third email and reevaluate your pitch or your target media. 
Refine your pitch as you go along and look at ways to improve on it. Use any feedback you get to make it better before you send it to others. 
Lights, Action, Camera!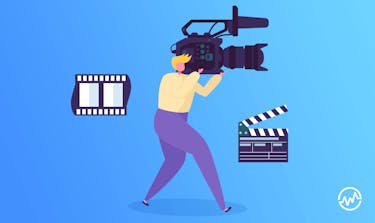 So you received interest from one show, and you've booked a day to appear on camera. Now what?
Not everyone is a natural in front of the camera, but with media training, you can work t being better prepared for your first few appearances. TV trainers can offer you tips and tricks to appear more confident and help you resonate with your audience. If you don't have the resources for a TV trainer, here are a few tips.
Be The Expert You Say You Are
If you're positioning yourself as a subject matter expert, then make sure you truly are one. Know your product and beat inside out. 
Be ready to get a last-minute call asking you to come on the show to comment on a story. Make sure you have something compelling to say and show. 
Rehearse Your Talking Points 
Before your appearance, practice what you are going to say. List 3-5 talking points, and figure out the best way to deliver exactly what you'd like to say. Practice these enough so that if you get nervous when the camera begins recording, you'll have your talking points already embedded in your memory. 
Dress To Impress
Be aware that many eyes will be on you when the camera begins rolling. That's why it's critical to prepare your outfit. 
Match it with the style of the tv show's on-air talent, as well as the brand you are representing. 
You've Done An Interview. Now What?
Now that you've completed your first interview, ask the producers for videos and images from the interview. 
Not only is this for social media promotion; it's also for your media reel. 
When you approach a TV show in the future, present your media reel in your pitch to boost your credibility. 
Continue to build up your TV reel and get your name out there to land bigger and better TV segments. 
How To Get On TV
When thinking about how to get on TV, above all, don't be afraid to try. If you don't give it a shot, you'll have a 0% success rate. Dip your feet in and start small and local before setting your sights on national TV shows. 
If you want to learn more about how to get on tv, watch the WealthFit Course Get On TV: How To Pitch To Producers & Land TV Coverage For Your Idea, Product, or Story, where you'll learn:
How to build a 6-month PR timeline that takes you from zero to major TV appearance
How to craft a pitch for TV and get it into the right hands by navigating the hierarchy of any show
How to get easily land TV time by hosting events that are irresistible to the media