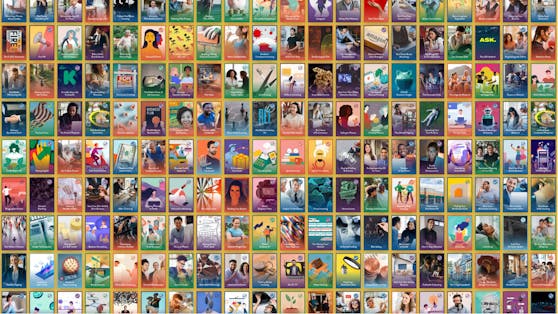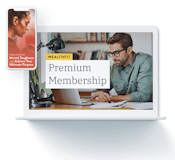 Get Access to 250+ Online Classes
Learn directly from the world's top investors & entrepreneurs.
Get Started Now
As a real estate investor, one of your primary goals is making a profit.
In that quest, added expenses that eat away at that profit can be detrimental. 
But sometimes it's necessary to pay extra fees for services that protect and grow your investment.
If you own rental property, one of those costs may be hiring a property manager to manage it on a full-time basis. 
Do you need a property management company?
In this article, we'll explore the advantages and disadvantages of a property management company to increase your real estate investing education so that you can make a wise financial decision. 
What is a Property Management Company?
A property management company oversees daily financial duties for a residential or commercial investment.  
They're like an on-site maintenance supervisor, except they manage the investment rather than repairs and upkeep.
The primary job of a property management company is to keep buildings occupied, and is the point person for relations with current tenants. 
A property management company's responsibilities include:
oversee marketing and advertising efforts
follow up on inquiries from potential tenants and lead property tours
approving and admitting new occupants to the property
drawing up and enforcing agreements 
collecting rental fees 
answer and fix complaints residents have 
resolve disputes between tenants 
if eviction is necessary, the residential property manager handles filings and legal proceedings
How Much Does A Property Management Company Cost?
Simply put, how much a property management company costs hinges on how much responsibility they take on. 
Some owners prefer to handle a few property management details themselves and be active in their investment.
Others want to let property management services handle it all. 
Rates also vary according to:
location
property size
number of units
In a standard agreement, a management company may charge between 8% and 12% of the property's monthly rental value. 
They also charge for added expenses.
Some companies charge flat rates, but most charge a percent of rentals.
The property management company charges a setup fee, usually no more than $300, to set up your account.
Most management companies also charge new tenant placement fees.
These cover all the costs of populating the property, including:
Other potential charges include lease-renewal fees and maintenance expenses.
Property Management Company Advantages
Some of the benefits of hiring a property management company include:
More Time for Owners
The biggest attraction of a property management company, of course, is that they take daily responsibilities off the owner's back. 
Owners don't have to deal with day-to-day issues, freeing up their time.
This is especially helpful for owners who hold multiple properties.
Handling Tenant Intake and Relations
A property management company screens all tenant applications.
They know what qualities and warnings to look for. 
They also handle all the problems that may arise between tenants, so you don't have to get involved.
Timely Rent Collection and Low Turnover
property management companies make sure the rents come in on time. They know how to handle delinquent or missing payments and enforce late policies. 
A great professional property management company also tries to keep their tenants happy.
That makes for lower unit turnover, consistent income, and less reluctance to the occasional (but fair) rent increase.
Property Management Company Disadvantages
The main drawbacks to hiring a property management company involve expenses. We've mentioned a few possible add-on costs above. 
Some property management services may charge "surprise" fees, like:
cancellation fees
term renewals
other fine-print expenses
Some owners might be nervous about giving up the day-to-day management of their properties. 
A property management company operates best with only occasional contact with the owner. 
They handle everything themselves and won't loop you in on every incident on the property. You may find it hard to live with your lack of involvement.
If you're the kind of owner that likes to be involved, you might be better off managing the property yourself.
Just understand it's a full-time job.
Property Management Software
If you do decide to manage a property by yourself, there are property management apps that can help simplify and streamline the process. 
These apps can help you with:
accounting
advertising
finding tenants 
managing tenants
and more
We'll look at several options next. 
Buildium
Buildium is property management software that gives managers access to accounting, business operation, and leasing features to better manage a portfolio of properties. A tremendous plus, Buildium also offers training and education for landlords in the form of videos. 
The three tiers of pricing are offered are:
"Essential" at $50/month 
"Growth" at $160/month
"Premium" at $460/month
To learn more about Buildium, or to watch their 8-minute demo, click here. 
TurboTenant 
An "all in one management tool", Turbotenant is property management software that is free for landlords. These free features include: 
tenant applications 
tenant screening 
rental payments 
rental management
renters can communicate with property managers through the app
On the other hand, Turbotenant does cost for tenants. These fees include: 
Application & Screening Fee cost $45
Credit/Debit Card transfers cost 3.49%
Renters insurance is available for purchase at $8/month 
To learn more about TurboTenant, click here. 
Propertyware
Propertyware helps users operate their real estate business using "the most powerful, customizable and open platform designed for performance-minded Single Family property management companies." It provides access to features like:
property and operations management 
property maintenance
accounting 
Propertyware has 3 different tiers of pricing:
the basic package starts at $1/unit/month 
the plus package starts at $1.50/unit/month
premium starts at $2/unit/month
You can learn more about Propertyware or sign up for their free demo here. 
SimplifyEm
Known for its robust expense reporting tools, SimplifyEm is a property management software that focuses on making the managing process easier for landlords. 
According to their site, "Whether you're a property manager with 2,000 units or a landlord with 1 property our rental software will make your accounting, reporting, and other time-consuming tasks quick and easy so you can focus on growing your business."
SimplifyEm gives users: 
the ability to communicate with tenants directly through the software 
income and expense tracking
manage tenants and lease information 
vendors 
unlimited document storage 
Pricing for SimplifyEm is based on the number of units used the app. It has a wide range of price levels starting at up to 10 units for $25/month and goes up to 2000 units for $1620/month.
You can learn more about SimplifyEm here. 
HemLane
A tool for landlords with long-term renters, HemLane is built for 1 to 100 rental units. It integrates credit and background checks for potential tenants and keeps a record of communication between the two parties.
Its features include: 
rental advertising
rental applications
application tracking
lease management 
online rent and financial tracking
maintenance management
HemLane offers different membership tiers based on the size of the rental portfolio:
the basic package starts a $2/unit plus a $28 base
the essential package starts at $12/unit plus a $28 base 
the complete package starts at $32unit plus a $28 base
You can learn more about HemLane here.
The Bottom Line: Property Management Company
When you own rental residential properties, you have responsibilities you must answer to. 
A property management company can take on most of those burdens. 
It all comes down to your real estate strategy: do you expect to be largely active in your rental properties, or largely passive? 
Once that is decided, it makes it obvious whether or not you need the services of a property management company.