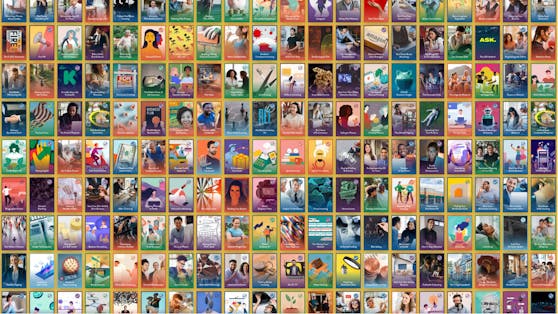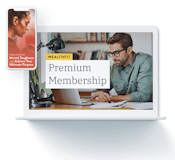 Get Access to 250+ Online Classes
Learn directly from the world's top investors & entrepreneurs.
Get Started Now
What is a quitclaim deed?
There are several ways to transfer the ownership of a property, each with its own advantages and disadvantages. 
If you are planning or in the process of transferring the ownership of a property without a traditional sale, such as between family members, it's best to use what's called a quitclaim deed. 
A quitclaim deed can also remove any title defects, known as clouds on title.
In this article, we'll break down everything you need to know about a quitclaim deed to help you decide if it's something for you to use when transferring the ownership of a property. 
What is a Quitclaim Deed?
A quitclaim deed, also referred to as a "quick-claim deed" is a fast and easy way to transfer real estate for non-traditional sales. 
Quitclaim deeds are used for: 
Transferring Property Between Family Members 
Quitclaim deeds are an excellent tool for transferring property to other family members. 
A common occurrence is when parents are estate planning. 
They can use a quit claim to transfer their home ownership to their kids.
Suppose you've inherited a family property you can't afford to maintain or aren't interested in keeping. 
In that case, you use a quitclaim deed to transfer your ownership to someone else in the family.
When people are married and decide to live in a house owned by one of the spouses, they would use a quitclaim deed to add the new spouse's name to the property.
Removing an Ex-Spouse From a Property Title 
Divorces are one of the most common reasons for quick claim deeds.  
If one spouse is keeping the property, the other spouse will sign a quick claim deed to transfer their ownership rights to the spouse who is keeping it.
Clearing a Title Defect 
A quitclaim deed can be used to correct defects, or clouds, on a title.  
Title defects can be as simple as a typographical error in a name, address, or property line.  
Title defects can be as challenging as determining who the rightful owner is when old liens or foreclosures are resolved but not properly released.  
Anyone appearing to have an erroneous ownership interest in a property can remove themselves or their interest by signing a quick claim deed for the new owner.
You do not need a lawyer to draft a quitclaim deed. In fact, you can easily find quitclaim deed templates online, which we'll include later in this article. 
Next, we'll examine the pros and cons of a quitclaim deed.
Advantages of a Quitclaim Deed
Quick claim deeds can be used to cure a defect in the real estate transaction, often referred to as a "cloud on the title." 
This is a tremendous advantage.
For example, on the title, there may be an issue with the wording if it does not comply with current state standards. 
Or, there may be a missing signature or a failure to record the real estate documents properly.
A quitclaim deed can be a solution in both of these scenarios.  
Sometimes a title search reveals that the spouse of a previous grantor still holds an interest in the property if a past deed was not executed correctly. 
By using a quitclaim deed, it signifies that the previous grantor is giving up any interest they may have in the property, resolving the cloud on title. 
Disadvantages of a Quitclaim Deed
A quitclaim deed also comes with its fair share of disadvantages. 
A major drawback of a quitclaim deed is that the grantee receives no guarantee about their ownership of the property. 
In fact, the seller may only have partial ownership — or the grantor may not own the property at all. 
This is why a quitclaim deed is most commonly used to transfer ownership from a family member, because the trust factor already exists. 
Keep in mind that a quitclaim deed is generally not used in a situation where the property has an outstanding mortgage. Why? This is because it is difficult for owners to pay off the mortgage without the proceeds from selling the property. If a quitclaim deed is used on a property that does have a mortgage, ownership of the property is transferred but the mortgage remains in the name of the grantor — another disadvantage. 
How To File A Quitclaim Deed 
Once you have a quitclaim deed with witnessed and notarized signatures, you can file it yourself.
Take the deed to the Probate Office of the county courthouse where the property is located.  
The clerk will record it for you for a small fee.  
Quit Claim Deed Form Templates
You can use a template to prepare your quitclaim deed. Here are a few links to online quitclaim deed forms:
In most cases, in order for county and city recorders to process a quitclaim deed, such as one found in the template section above, you need to include the following information:
The name of the individual who prepares the form
The address where to send the deed after filing
The buyer's full name and mailing address
The seller's full name and mailing address
The purchase price
A legal description of the property may be required. 
You can often find that information at the County or City Recorder's office. 
You may also need witnesses as well.
Quitclaim Deed: Frequently Asked Questions
Next, we'll explore the most commonly asked questions with a quitclaim deed. 
Q. How much does a Quitclaim deed cost?
The cost of quitclaim deeds is dependent on how much work you want to do yourself.  
If you do it yourself, you can keep the cost to around $100.  
If you use an attorney, expect to pay a few hundred dollars.
Q. Are Quitclaim Deeds specific to the laws in different states?
Yes, each state has its own requirements for quitclaim deeds.  
It's important to make sure the deed you're using has the specific language required by your state.
Q. Quitclaim Deed vs Warranty Deed: What's the Difference?
A quick claim deed is just one way to transfer ownership. Warranty deeds are another — and they have significant differences.
Simply put, general warranty deeds provide the highest level of protection for the buyer. 
With a warranty deed, the seller claims that they actually own the property and are transferring it to the investor. 
However, as explained in this article, there are some specific situations, like transferring ownership of a house to a family member, when quick claim deeds are extremely useful.
Q. How Long is a Quitclaim Deed Good For?
In many states, a quitclaim deed can be contested for two years after the deed's filing date.
Q. Do You Need a Lawyer for a Quitclaim Deed?
While you do not need a lawyer for a quitclaim deed, using a lawyer provides additional protection.  
The Bottom Line: Quitclaim Deed
While most property is transferred with a warranty deed, a quitclaim deed is a legal document that can transfer ownership quickly and correct defects, and in specific cases, carries many advantages.
Before deciding if a quitclaim deed is right for you, it's important to examine a warranty deed.