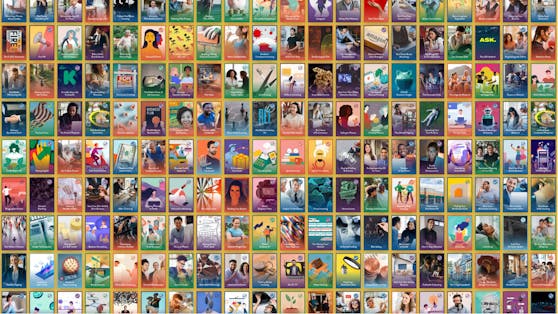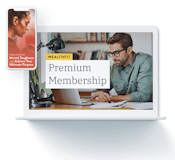 Get Access to 250+ Online Classes
Learn directly from the world's top investors & entrepreneurs.
Get Started Now
You've bought a rental property — congratulations!
The only thing in between you and a monthly rent check is tenants. But tenants — maybe your tenant is someone you've never met before but references had good things to say — can cause damage to your property and damage to the value of your investment. 
How can you protect your rental property, and yourself?
By creating a sound basic rental agreement that protects both the landlord and the renters. 
What is a Basic Rental Agreement, and Why Do You Need it?
Let's first cover what a basic rental agreement is and why you need for your rental properties. 
A basic rental agreement is a document that details the terms and conditions for a property owned by the landlord and occupied by a renter or tenant. It will define your relationship with your tenants.
This document can include terms such as:
the time the tenant is allowed to occupy the property 
how much a security deposit is
terms for the tenant getting their deposit returned at the end of their lease
who pays for utilities  
other stipulations 
Having a detailed rental agreement protects both you and your tenants should anything go not as planned during the period detailed by the basic rental agreement. 
What Does a Rental Agreement Cover?
Although rental agreements may vary from landlord to landlord and state to state, there are some essential items that must be in it so protect both the landlord and the renter. 
These essential items are: 
Basic Information
This includes the description of the property, including the address and unit number.
It also addresses information on other spaces that will belong to the tenant, such as parking spots or storage areas.
The names of all tenants who will be occupying the property must be in this section of the basic rental agreement. 
Type of Rental Agreement
In this section, it's critical to clearly define the type of agreement the landlord is making with the renter. 
Is it: 
month to month
One year
Sublease
Security Deposit 
A security deposit protects your investment if your tenants should damage the property or skip out on rent at any point of the lease. 
Typically, a security deposit will be equal to one month's rent. Be sure to check with the guidelines of your state on security deposits as some limit the amount you can charge. 
The security deposit itself should not be negotiable, but the amount can be negotiable. 
Repair & Maintenance Policies
As a landlord, it's only natural to check on your investment. 
In the basic rental agreement, it needs to clearly define how often the landlord can walk through the house. It also must define who's responsible in the event of repairs that arise.
Utilities
Who will pay for utilities: the landlord or the renter? If the renter runs the utilities bill up, what will happen? 
Utilities are another vital section of the basic rental agreement, and must be outlined clearly. 
Basic Rental Agreement Template
Not only new but even seasoned landlords frequently rely on sample leases found online when writing up their rental agreements. 
Here are a few templates to explore: 
These can be helpful, but it is key to be sure to make edits yourself and to use these as only a template when writing your basic rental agreement. 
The Bottom Line: Basic Rental Agreement
Basic Rental agreements are beneficial for both the landlord and the tenants that will rent from you. 
A basic rental agreement document details the rights and responsibilities of both parties and sets forth the rules for your relationship going forward. A basic rental agreement also provides peace of mind. 
Instead of worrying about your rental property, you can spend that time learning more about real estate investing.