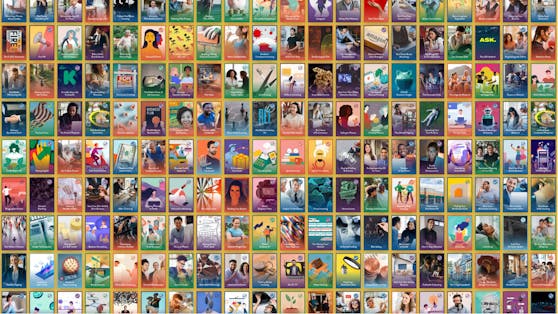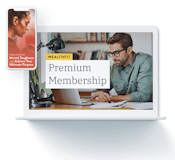 Get Access to 250+ Online Classes
Learn directly from the world's top investors & entrepreneurs.
Get Started Now
Are you looking for self-help?
Maybe you have identified specific issues or causes for concern within yourself that need to be addressed. 
Or maybe something has taken a serious toll and you have no choice but to look for a solution. 
Either way, here's the good news: self-help books can help you. 
Self-help is noticing a cause for concern, and even though you may not want to, you decide to make a change. It's detecting internal conflicts or issues that take a toll on you — and, most importantly, you decide to do something about it. 
Self-help books are fantastic for anyone ready to make a positive change and address an issue they've found within themselves. 
Most of these books provide insights on addressing specific causes for concern and even include detailed steps to making a change.
But with so many self-help books out there today, it can be hard to determine which ones can make a difference in your life.
We compiled a list of the 10 best self-help books today that have helped millions of people — and can help you on your journey towards a better tomorrow. 
The 10 Best Self-Help Books Today 
#1: Failing Forward: Turning Mistakes into Stepping Stones for Success by John C. Maxwell 
Do you feel like you've failed recently?
Maybe it was a job, a relationship, or a costly financial mistake.
Falling Forward: Turning Mistakes into Stepping Stones for Success by John C. Maxwell reminds you that it's not if you'll fail; it's how you handle the failure and move forward. 
While the easy thing to do is quit or grow bitter over a failure, Maxwell challenges you to take that lesson and let it propel you into future success. 
Every mishap, bad review, or incomplete project is a lesson to learn in perseverance and change. 
In this self-help book, you'll learn: 
How to use your failures for future success
The importance of learning from your mistakes
How to take responsibility for your mistakes and success
How and why to overcome your fear of falling
You can learn more about this self-help book on Amazon. 
#2: The Mountain Is You: Transforming Self-Sabotage Into Self-Mastery by Brianna Wiest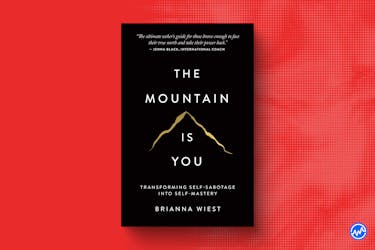 Sometimes your biggest critic is yourself. 
If you've experienced hardships, internal and external battles, or traumatic experiences, take some time to reflect. 
You may discover that you have a habit of self-sabotage. 
The Mountain is You: Transforming Self-Sabotage Into Self-Mastery by Brianna Wiest is a fantastic self-help book that teaches the importance of ridding yourself of self-sabotage and replacing that habit with self-mastery. 
In her self-help book, Wiest shares: 
How to discern which thoughts are intrusive and dangerous 
Why it's important to step out into uncomfortable situations to better your life
The importance of identifying self-sabotaging habits and thoughts 
The importance of letting go of your past and handling emotions that stem from traumatic experiences
If you've experienced intrusive thoughts, become your biggest critic, or struggle to release negative emotions from past situations, this self-help book is for you. 
#3: Atomic Habits by James Clear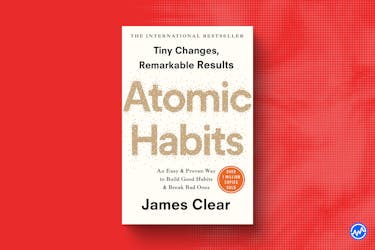 A leading expert on habit formation, author James Clear shares key insights into the big outcomes that come from changing small behaviors in the self-help book Atomic Habits.
Clear provides proven steps to eliminate bad habits and form positive ones that tremendously impact your internal and external existence.
In this best-selling self-help book, you'll learn: 
How to harness motivation and focus on making positive changes
How to alter your environment for optimal results 
How to regain focus if you stray from your path
How to prioritize making a change during your daily routine
Millions of people, from Olympic athletes to actors, have implemented Clear's easy-to-follow steps and witnessed unbelievable outcomes. 
If you're ready to kick a bad habit or help a positive habit stick, check out Atomic Habits.
#4: You Are A Badass: How to Stop Doubting Your Greatness and Start Living an Awesome Life by Jen Sincero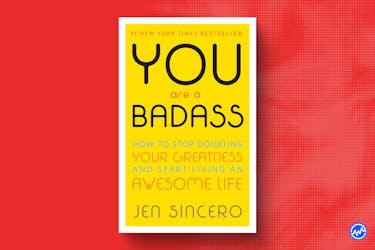 In one of the best feel-good self-help books of its time — You Are a Badass: How to Stop Doubting Your Greatness and Start Living an Awesome Life  — success coach Jen Sincero teaches the importance of identifying success in every area of our life and eliminating negative behaviors that prevent us from realizing our accomplishments. 
Sincero's humor and candid takes on becoming a better version of yourself helped this self-help book become a best-seller and has transformed thousands of lives.
Among the real stories of life and lessons learned, you'll find actionable steps that you can immediately implement in your daily routine to make a positive change. 
With an easy-to-read layout and easily relatable personality, You Are a Badass is one of the best self-help books of its kind.
#5: Best Self: Be You, Only Better by Mike Bayer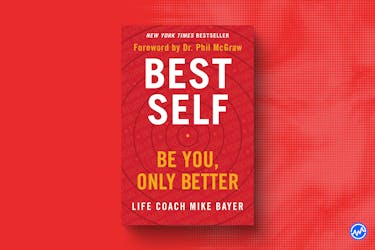 Best Self: Be You, Only Better by Mike Bayer identifies two parts of yourself: your best self and your anti-self. 
As a renowned life coach and mental health specialist, Bayer provides key strategies for determining the best parts of yourself and the steps to take to unlock those parts. 
In this transformative self-help book, you'll learn:
How to determine the differences between your best self and anti-self 
The importance of asking tough questions and answering honestly 
How to reach your full potential by overcoming fear
How to kick the stigma that putting yourself first is selfish
Bayer took his experiences through years of helping athletes, actors, and business titans and created an easy-to-follow guide to reaching your best self, making this self-help book a must-read. 
#6: 12 Rules for Life: An Antidote to Chaos by Jordan Peterson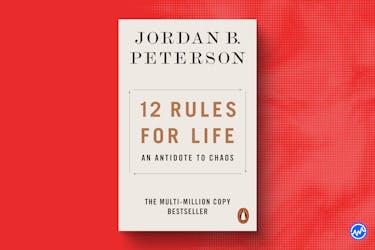 In a chaotic and unpredictable world, it's often hard to keep total focus and motivation.
In 12 Rules for Life: An Antidote to Chaos by Jordan Peterson, you'll learn 12 simple yet profound rules to combat unavoidable chaos and stress, making it one of the best self-help books to read today. 
Through the chapters, you'll discover 12 golden rules: 
Consider you posture
Help yourself first so you can then help others
Choose friends who truly believe in you and wish to help you
Only compare yourself to past versions of yourself
Prevent your children from doing things that make you dislike them
Control your own life before criticizing others
Chase after things that mean something to you, not dollar signs
Honesty is always the best policy
Treat each conversation as a chance to learn something new
Say what you mean and mean what you say
Don't prevent someone from pursuing their passion or hobby just because it makes you uncomfortable 
Take the time to enjoy little things throughout your day, week, and life.
Using humor and real-life examples, Peterson shares these essential rules in this self-help book and helps you realize that life is full of small moments that lead to big outcomes. 
#7: The Power of Positive Thinking by Vincent Peale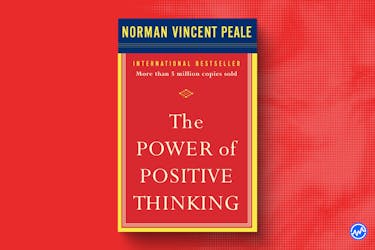 As the name suggests, The Power of Positive Thinking by Normal Vincent Peale unveils the true effect of your mindset on your outcomes. 
Peale demonstrates the power of keeping a positive outlook and healthy attitude — even when going through something challenging — with real-life stories and accomplishments.
In this self-help book, you'll learn: 
How to face each problem or obstacle with confidence
The key to a stress-free life is believing you can live a stress-free life
How to reach your goals, no matter the size
How to improve relationships and connections in both your personal and professional life
Peale offers practical techniques that provide immediate results and help you stay on the path of positivity. 
With key actions and thoughts to consider and an easy-to-follow guide, you'll start to see a positive change within yourself after implementing the knowledge from The Power of Positive Thinking. 
#8: Good Vibes, Good Life by Vex King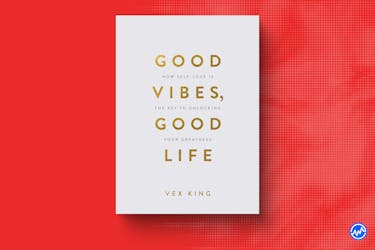 If you're looking for an uplifting, feel-good self-help book, Good Vibes, Good Life by Vex King is your best bet. 
King, an Instagram sensation, explains just how powerful positivity can be when going through a challenging circumstance. He provides examples of how believing something will come true and harnessing positive thoughts could actually make it happen. 
While this is not a fool-proof technique for accomplishing your goals, King describes how the combination of positive thinking and manifesting your destiny can hugely impact your life inside and out. 
He provides a convincing argument to maintain "good vibes" even when facing the most difficult of circumstances. 
You can learn more about this self-help book on Amazon. 
#9: Declutter Your Mind by S.J. Scott and Barrie Davenport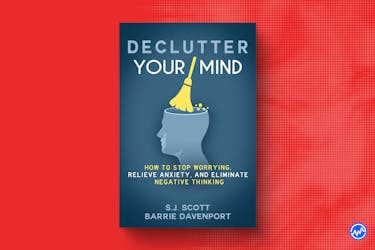 Does your mind feel overwhelmed with negative thoughts or negative emotions?
It's common to have a few fleeting thoughts throughout the day that fall in the negative category, but if you find yourself with a pile of negative thoughts that outweigh positive thinking, it might be time for a change. 
That's where Declutter Your Mind by S.J. Scott and Barrie Davenport comes in. The self-help book outlines key strategies for turning a negative and cluttered mind into a positive and clutter-free space. 
This self-help book provides: 
Strategies that help you figure out what's important to you
The four main reasons you may have a cluttered mind
How to identify distractions that cause stress or anxiety 
The benefits of breathing and meditation techniques 
Four strategies for improving relationships
Whether you're bogged down with negative thoughts or find yourself with too much information running through your brain, Declutter Your Mind is for you. 
#10: The Success Principles by Jack Canfield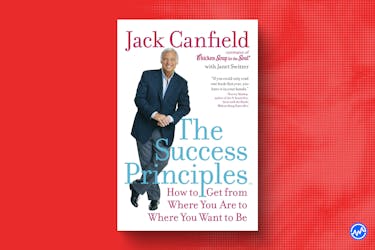 It may feel like you're in a valley. 
So how can you get back to the mountain top?
And more importantly, how can you ensure that you stay on the mountaintop and don't fall into another valley in the future? 
In The Success Principles, highly recognized author Jack Canfield has 67 principles to live by for sustained success.  
These principles include: 
believing in yourself
following your dreams
taking full responsibility for your life
and more
If you're ready to experience sustained success, this self-help book is for you. 
The Bottom Line: The Best Self-Help Books To Read Today
Whether you're noticing a specific cause for concern within yourself or want to better your mental attitude and outlook, there's a self-help book for you — it's just a matter of choosing the right one. 
These self-help books don't throw advice at you; they help you lean inward to identify your goals, realize your passions, move on from past failures, and produce positive outcomes. 
Even better, they help you do this step by step. 
Self-help books give you the tools to produce lasting changes and create the confidence you might not have had otherwise. 
Once you realize the internal area you'd like to address or strengthen, pick up one of these great self-help books. 
Doing so will be the first step toward making a positive change.