Let's face it — we all want more money, whether that's to pay bills, splurge on a particular item, or beef up a savings account. But most who already have a 9-5 job think that more is unachievable. It's not!
The truth is that there is no limit to how much money you can earn — if you're willing to hustle. That's where a side hustle comes into play.
What Is A Side Hustle?
A side hustle not only puts extra money in your pocket; it does so with minimal time and cash investment. 
Whereas starting a small business requires funding and paperwork — both of which take time — side hustles can be jump-started quickly, many of them overnight. 
For example, for many side hustles based on mobile applications such as Uber or Postmates, the signup and approval process is swift. 
Other side hustle ideas, such as starting a mobile car wash, can begin as soon as you have the necessary supplies and the clients are available — which can be the case the next day. 
What's more, you can do many of these side hustles if you are currently unemployed. Plus, many of them can still be done while following CDC guidelines during the coronavirus pandemic. 
How Much Can You Make With A Side Hustle?
Another bonus to side hustle is that there's no ceiling to how much you can make: it can range from $100-$1,000 or even more per month. 
The amount you make will largely depend upon your time commitment and your amount of hustle. 
How Common Are Side Hustles?
Recent studies found that 44 million Americans have a side hustle, and that average side-hustler spends 11 hours per week on their secondary work, earning an average of about $25 per hour.
The truth is that if you have the passion and determination, the cash will follow. 
In this article, we've compiled a list of 101 ways to boost your income — all you need to know is how to hustle. 
101 Side Hustles
1) Driving: Interested in earning money while driving? With businesses like Uber or Lyft, you can do just that, and earn as much money as you want. To get started, download the Uber or the Lyft app and check out the driver requirements.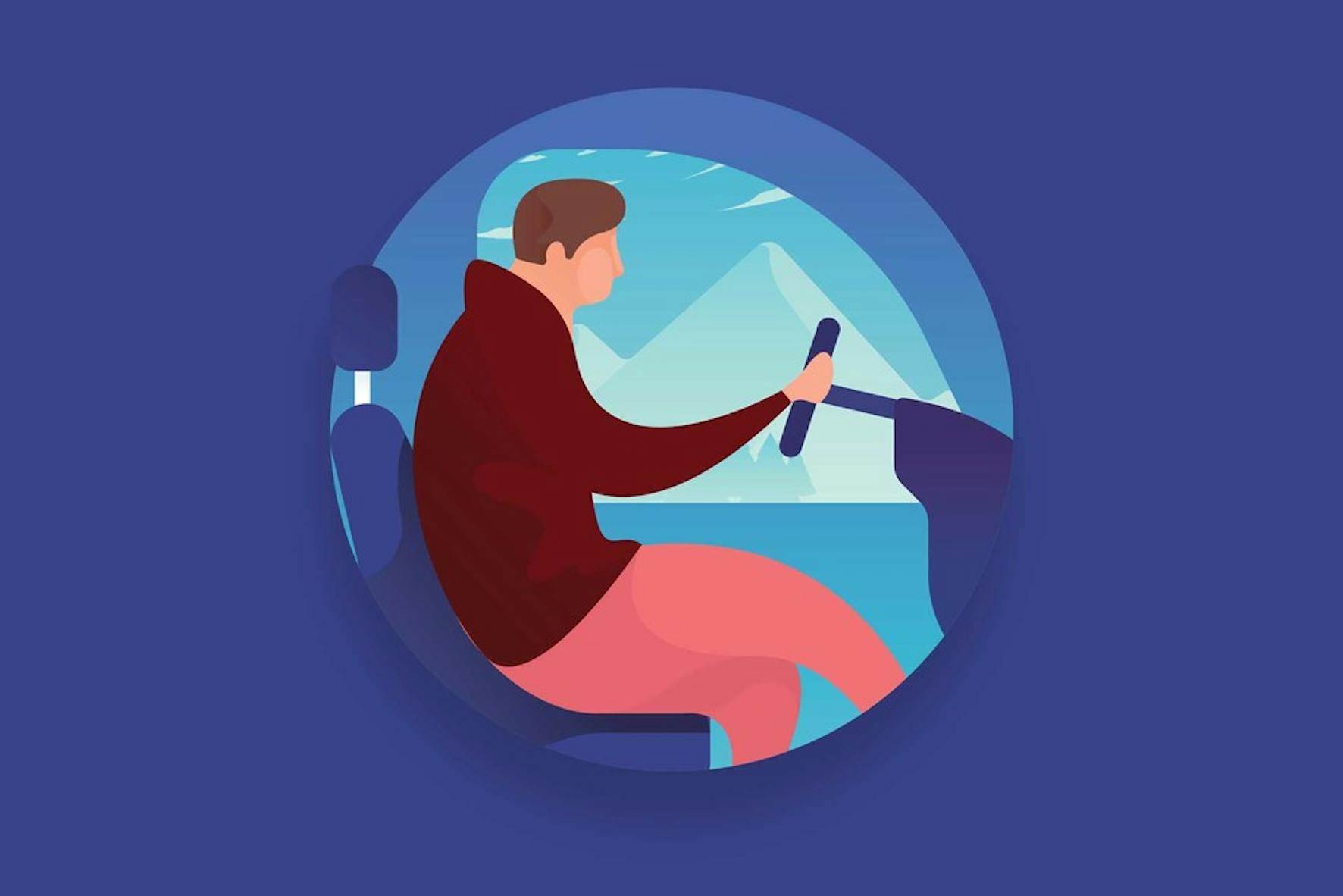 2) Join a Delivery Service: You can earn money on your own schedule by using services like UberEATS or DoorDash to deliver take-out orders in your local area, or you can start your own delivery service. 
3) Rent Your Home with Airbnb: Do you have an extra room in your house? Are you planning on leaving for an extended vacation? If the answer to either of these questions is yes, you can earn money by renting your house on Airbnb. You could cover your entire rent or mortgage with this side hustle. Get started by setting up a listing at airbnb.com.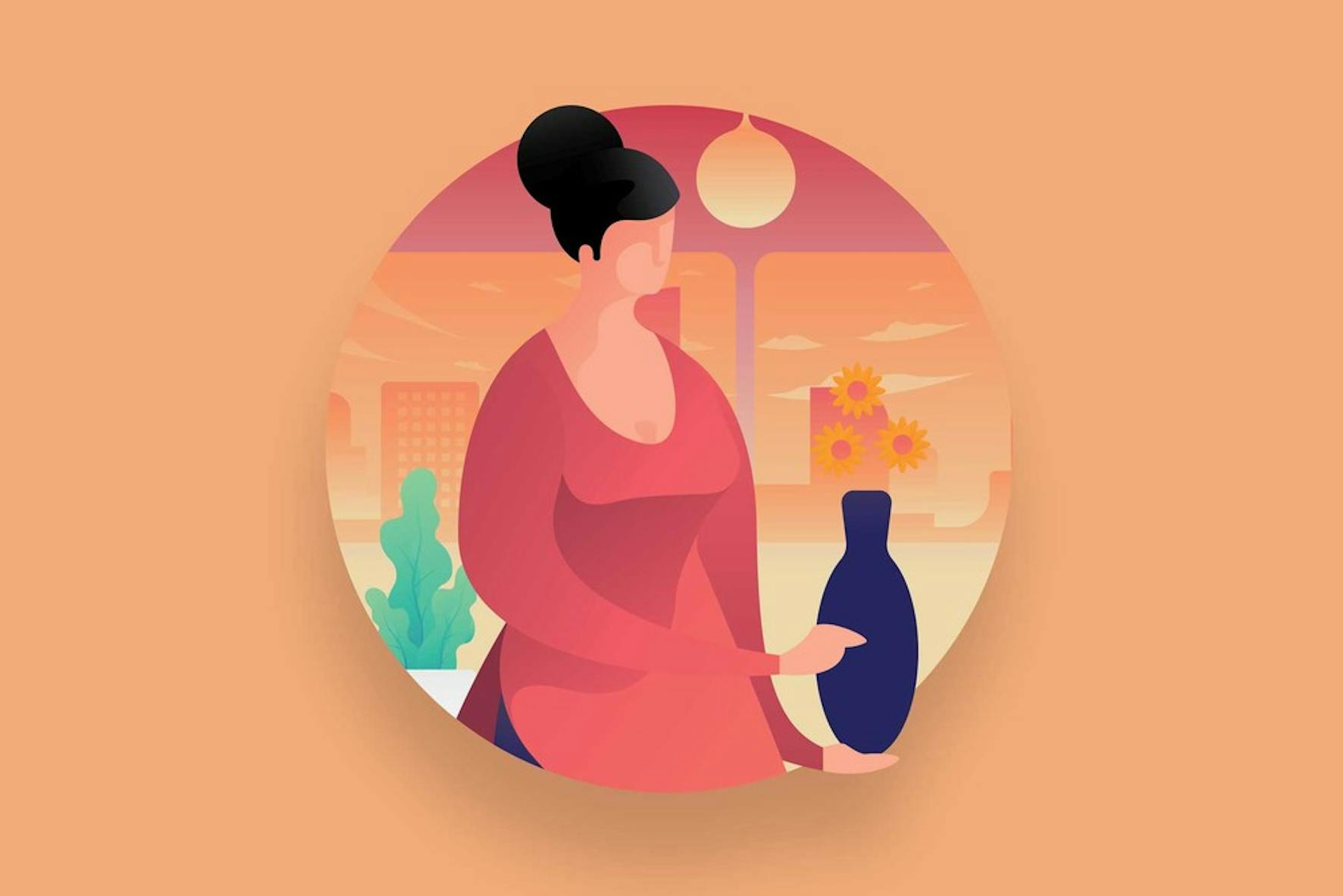 4) Become a Notary: After obtaining a notary certification from your state (which typically costs less than $100), you can charge your own fees to notarize documents, such as mortgage signings. Submit an application to your state to get started!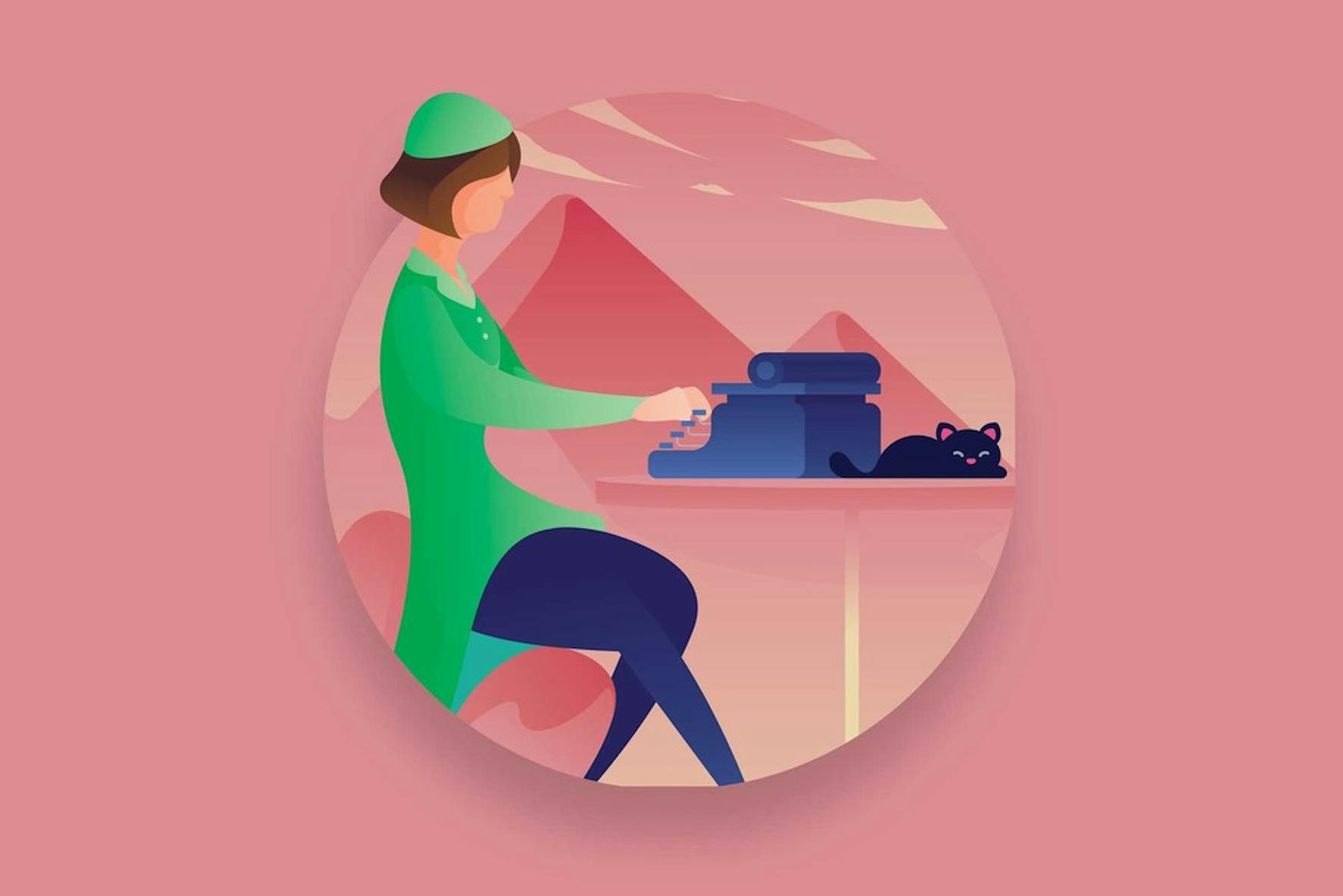 5) Rent Your Car: If you have an extra car, or you don't plan on using your car for an extended period of time, you can rent it out to make an extra income on Turo (the company takes care of insurance!). List your car by creating an account on Turo.com. 
6) Child Care: Do you enjoy spending time with children? If so, companies like SitterCity, Care, and UrbanSitter connect sitters with families. Visit one of these websites to learn how to build your own list of consistent clients.
7) Teach Courses Online: Through websites like Udemy, you can create your own course on a topic that you're passionate about. Whenever someone purchases your class, you earn money! Sign up at Udemy.com to get started. 
8) Complete chores: You can earn money by helping others with miscellaneous tasks such as shopping, yard work, interior painting and more on Task Rabbit. To sign up and begin earning money through this errand running service, visit TaskRabbit.com. 
9) Coach Sports: Are you passionate about sports? School and league teams in your area may be looking for a couch to help lead them to victory. Contact local universities, schools, and leagues to see if there are any opportunities out there. 
10) Be a Caregiver: If you enjoy spending time with grandma and her elderly posse, you can make money by caregiving through Care.com. Sign up and begin building your client base today. 
11) Start a Mobile Car Wash and Detailing: This side hustle is inexpensive to start: car wash and detailing supplies, a phone, and reliable transportation are all you need. To get started, purchase supplies and begin to market your company via word of mouth, flyers, cards, social media, and a fresh company website..
12) Walk Dogs: Love dogs? Make money by walking other people's fluffy friends via WagWalking.com.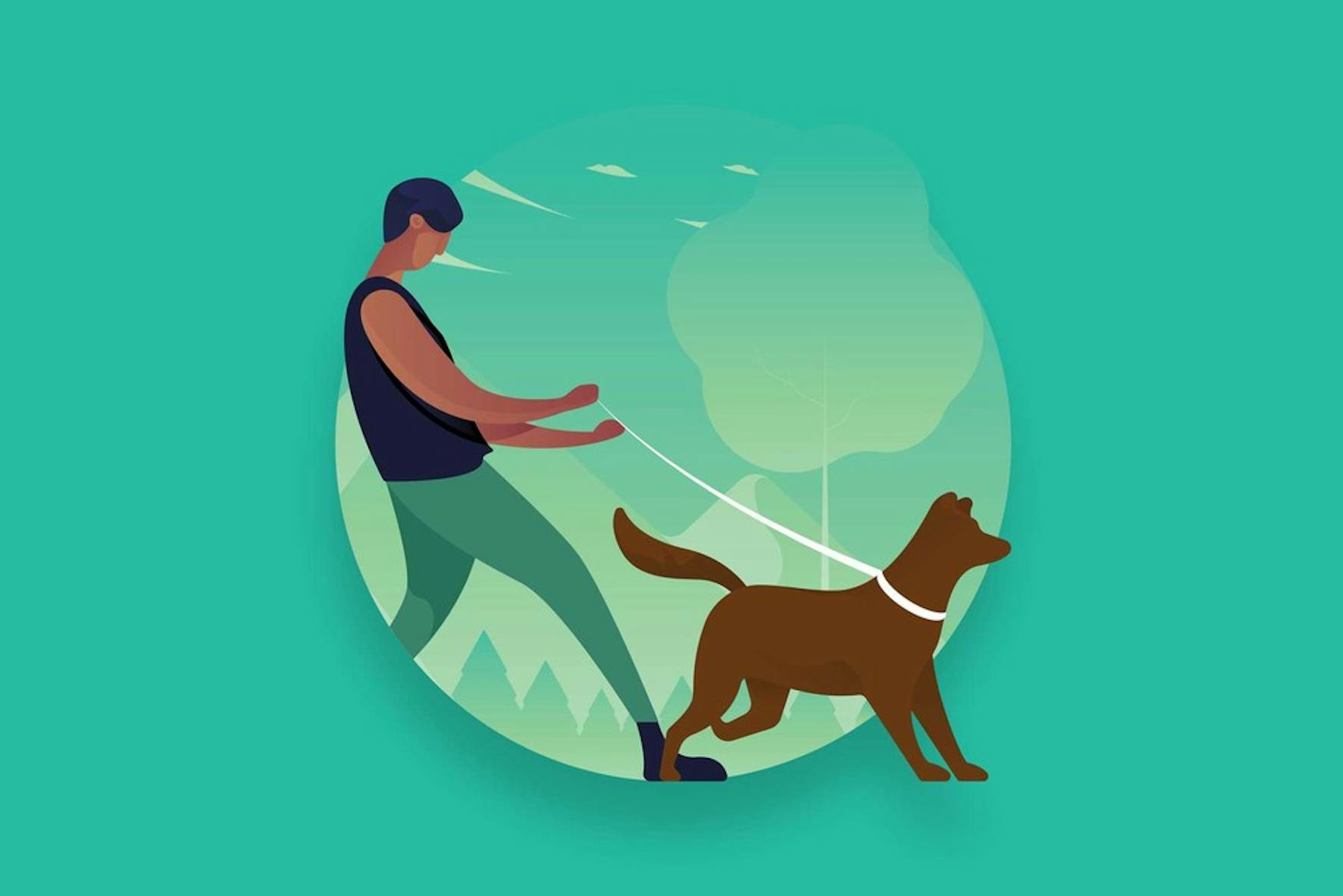 13) Clean Homes: By cleaning other people's houses and apartments on your own schedule, you can generate great side hustle income. Get your business up and running by cleaning for friends and family, and grow your business network through referrals and a creative social presence.
14) Teach Music: Are you well-versed in guitar, piano, drums, or other instruments? You can make money by teaching others the skill! To get started, reach out to local churches, organizations, and schools to see if there is a need for after-hours lessons for students.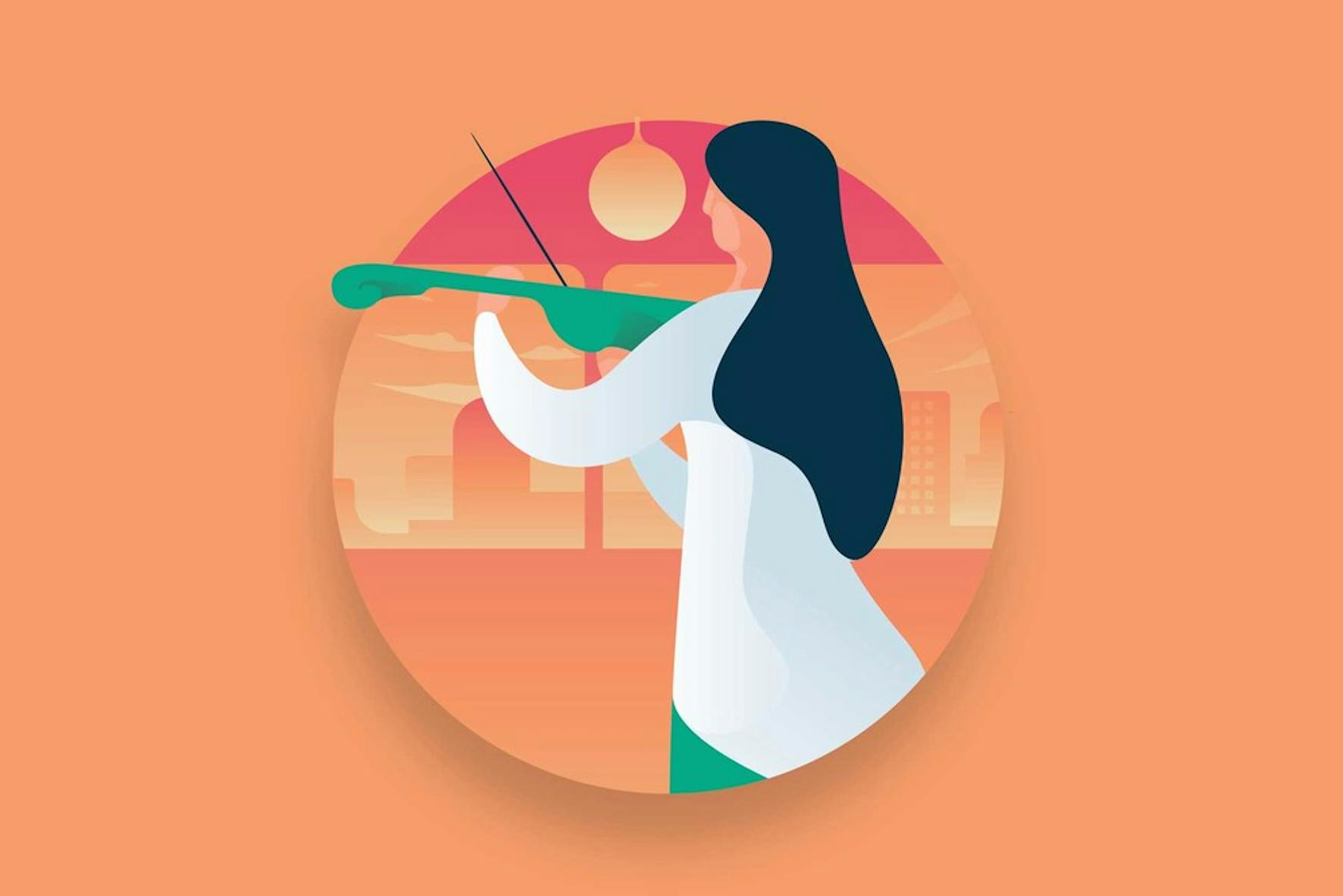 15) Be a Personal Trainer: Young and old, people are constantly looking to get healthier and in better shape throughout the year. If you have a passion for fitness, consider the benefits of making side money while helping others achieve their goals through personal training.  
16) Cook for People: If you love to cook, you can become a personal chef for others as a side hustle. Get started by signing up on websites such as HireAChef.com. 
17) Host a Garage Sale: If you're looking to get rid of unwanted items, have a garage sale! Be sure to market the event on social media, Craigslist, and to put up signs throughout your community.
18) Create and Sell Jewelry: If you know how to hustle by making jewelry, you can make money setting up a booth at local markets, selling it on sites like Etsy.com, or both! 
19) Prepare Tax Returns: There are always people and companies in need of help during tax season. If you have previous experience with accounting, bookkeeping, or finance, get started by registering with your tax authority.  
20) Decorate Homes: Do you have an eye for interior design? If so, you can use that skill to make money on the side. Bonus perk: you can set your own schedule and pay.  
21) Help People Move: If you enjoy physical labor and have a truck or large vehicle, you can help others move on the days you're not working at your full-time job. You can also add several perks to your service, such as post-move cleaning. Get started by marketing yourself in person and online in your local area.  
22) Clean Pools: Know how to clean a pool? Start your own side hustle offering your skill. Get started by checking out Craigslist classifieds and ramping up your social media and online presence. 
23) Teach Yoga: Those who have practiced yoga for an extended period of time can level up from student to teacher, earning side money along the way. Begin by determining which instructor certification is right for you. Once you receive your certification, contact local yoga studios and gyms to inquire about instructor openings. 
24) Teach Others How To Use Smart Devices: If you are tech-savvy, you can help others understand their smart products, like iPhones, smart TVs, and basically anything else you can find on the shelves at Best Buy. Get started by determining your business plan: will you teach in person? Will you create an online course and share it with your clients? 
25) Deliver Anything: Using Postmates, you can deliver food, office supplies, groceries, and more in your local area. This side hustle can earn you up to $25 per hour, and you can set your own schedule! Learn more by visiting Postmates.com. 
26) Make YouTube Videos: You can create videos on a topic you're passionate about on YouTube, and use Google AdSense to earn a profit when viewers click on the ads on your video page. Get started today by creating an account on YouTube. 
27) Stage Houses for Sale: If you have a passion for interior design, you can make money by organizing and decorating houses for sale. Start this side hustle by contacting real estate agents who already have a large list of clients. 
28) Run Social Media for Small Businesses: With the ever-growing demand for businesses to have a social presence, many small companies are in need of help–whether that means starting their social network or managing it. Get started by contacting local businesses (with a focus on those without Facebook, Twitter, Instagram, and other social accounts) and offer up your services for a contracted monthly fee. 
29) Repair Computers: Have a knack for repairing computers? Start your own computer repair service. With word-of-mouth referrals and some marketing, it may grow from a side hustle to a full microbusiness.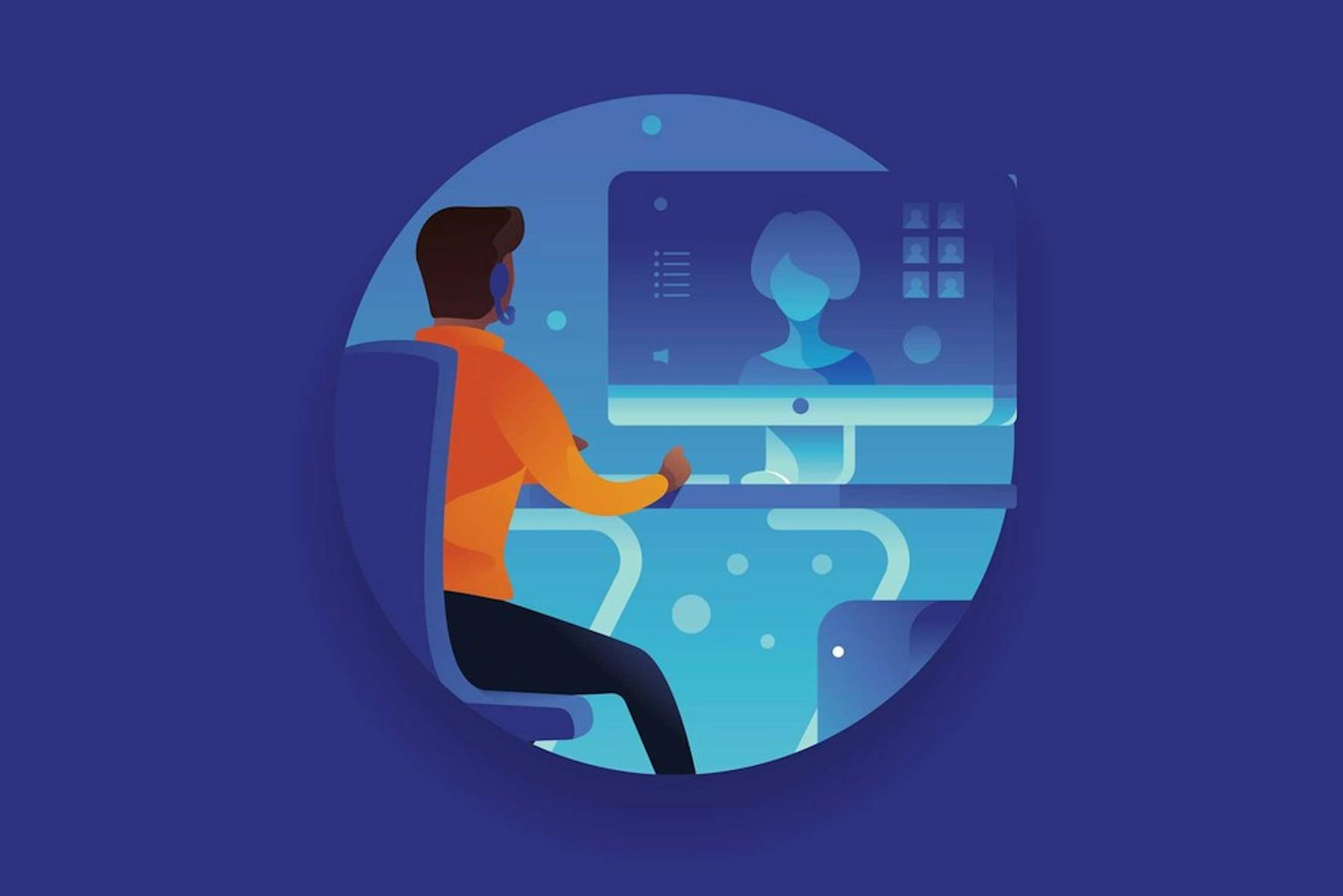 30) Advertise from Your Car: If you know how to hustle, you can turn your car into a moving billboard with Wrapify, earning money on your way to work. Visit Wrapify.com to sign up.  
31) Deliver Packages: With Amazon Flex, you can deliver Amazon packages for a side hustle income. It pays $18-25 per hour and you get to set your own schedule. The only requirements are that you must have a smartphone, own a vehicle, and you must pass a background check. Sign up on Amazon.com!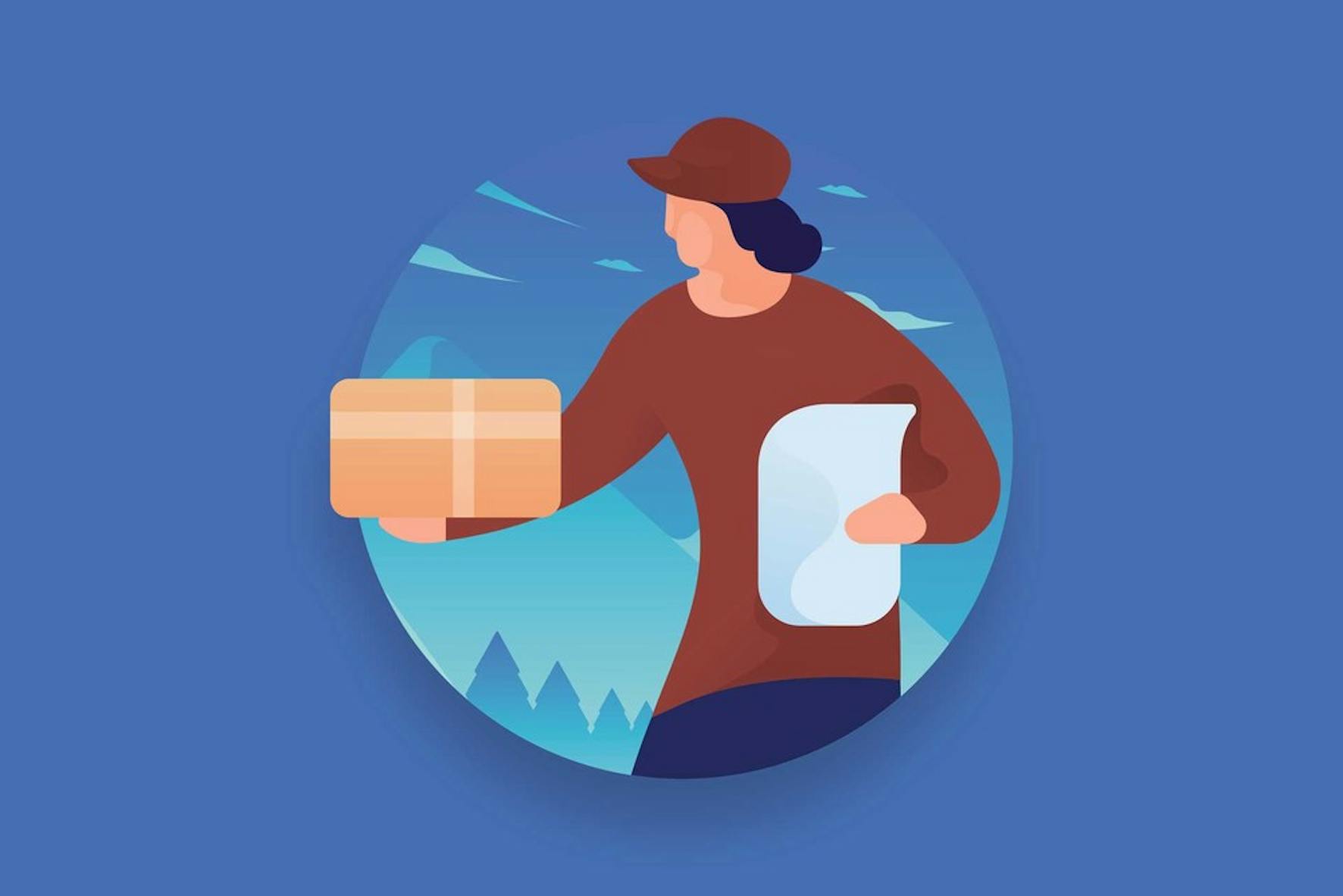 32) Be a Human Billboard: There are always businesses looking to hire people in costumes, spinning signs, or handing out flyers. Get started by looking for local job listings. 
33) Lead Tours: Do you live in a historic city with a constant influx of tourists? You can serve as a Tour Guide, creating your own unique tour experience with websites like Vayable.com, ToursByLocals.com, and LocalGuiding.com.
34) DoYard Work: Like other cleaning services, there is always a need for yard maintenance — and that's why it can be an ideal side hustle. If you have access to a truck or large vehicle and yard work supplies, you're all set. Build your client list through friends, family, word of mouth referrals, and unique branding that makes your company and your vehicle stand out.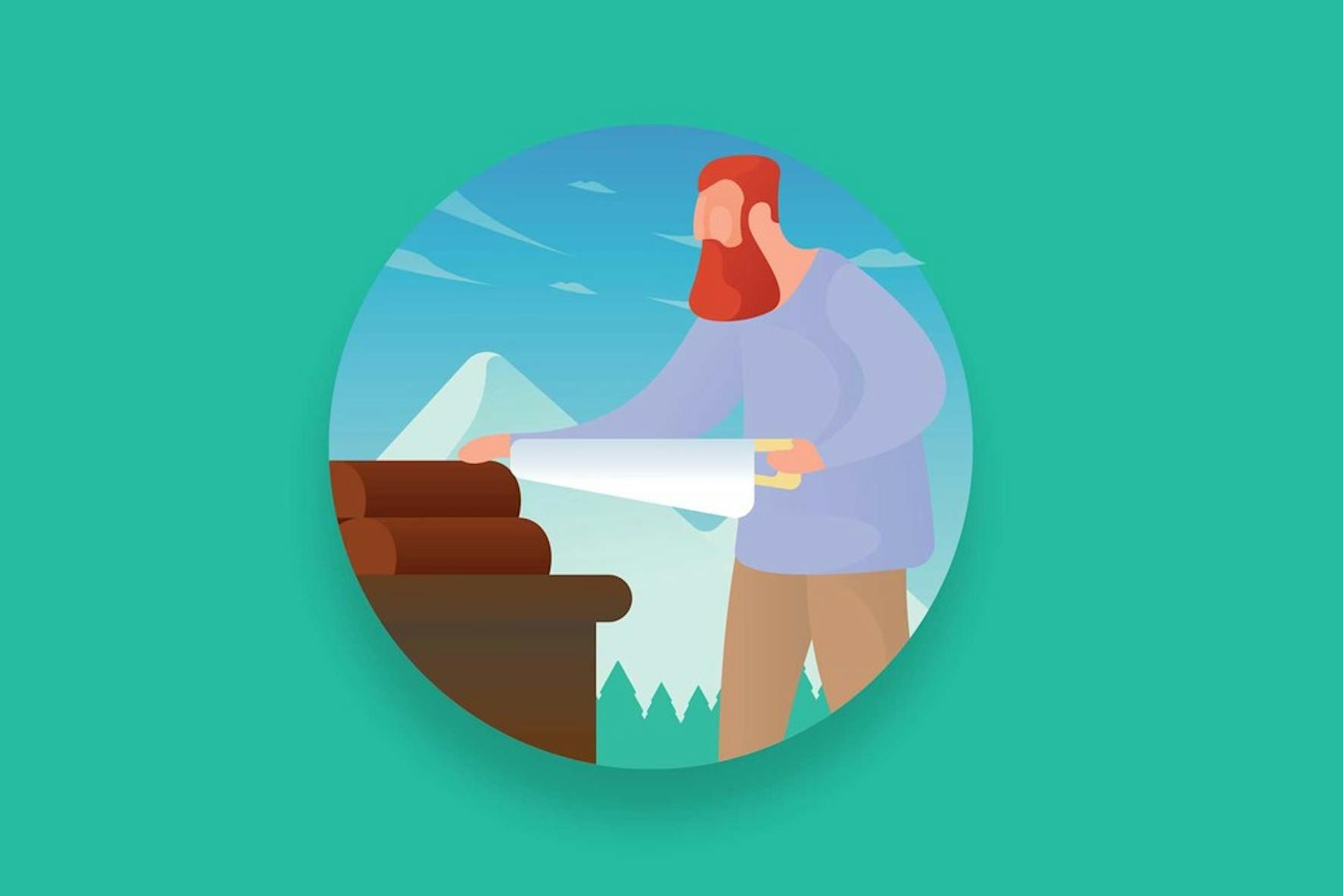 35) Officiate Weddings: If you are ordained, you can officiate weddings of friends, family, and other clients. If not, you can find the appropriate certification online. This side hustle can earn you hundreds of dollars per ceremony.  
36) Be a Nutritionist or Weight Loss Coach: If you're passionate about helping others achieve their fitness goals, find a certification course online that best fits your style and contact local gyms or doctor offices for referrals. (For an introduction into better health habits, watch this course). 
37) Monetize an Instagram Account: By creating a large following on Instagram, you can make money by selling sponsored posts, Instagram takeovers or selling a product. Create an account by downloading the Instagram app in the App store, and be sure to read one of the many guides online on how to boost your following. (To learn how to launch a "buzzworthy" brand business on instagram, watch this course). 
38) Develop or Code: Coding skills are high in demand today. Don't wait for an opportunity to fall into your lap: jumpstart this side hustle by proactively contacting businesses who may need your service and offer a proposal. You can set your pay and the amount of work you take on. 
39) Do Graphic Design: Do you have experience or a degree in creating designs? If you do, you can utilize this skill when you're not working at your full time job for a side income. Get started by proposing projects to businesses who can benefit from your services. 
40) Recycle Old Cell Phones: If you have an older smartphone that you no longer use, you can sell it on Gazelle.com to make extra money. You can level up by buying older iPhones from those who don't use them and reselling them as well. Sign up on Gazelle.com.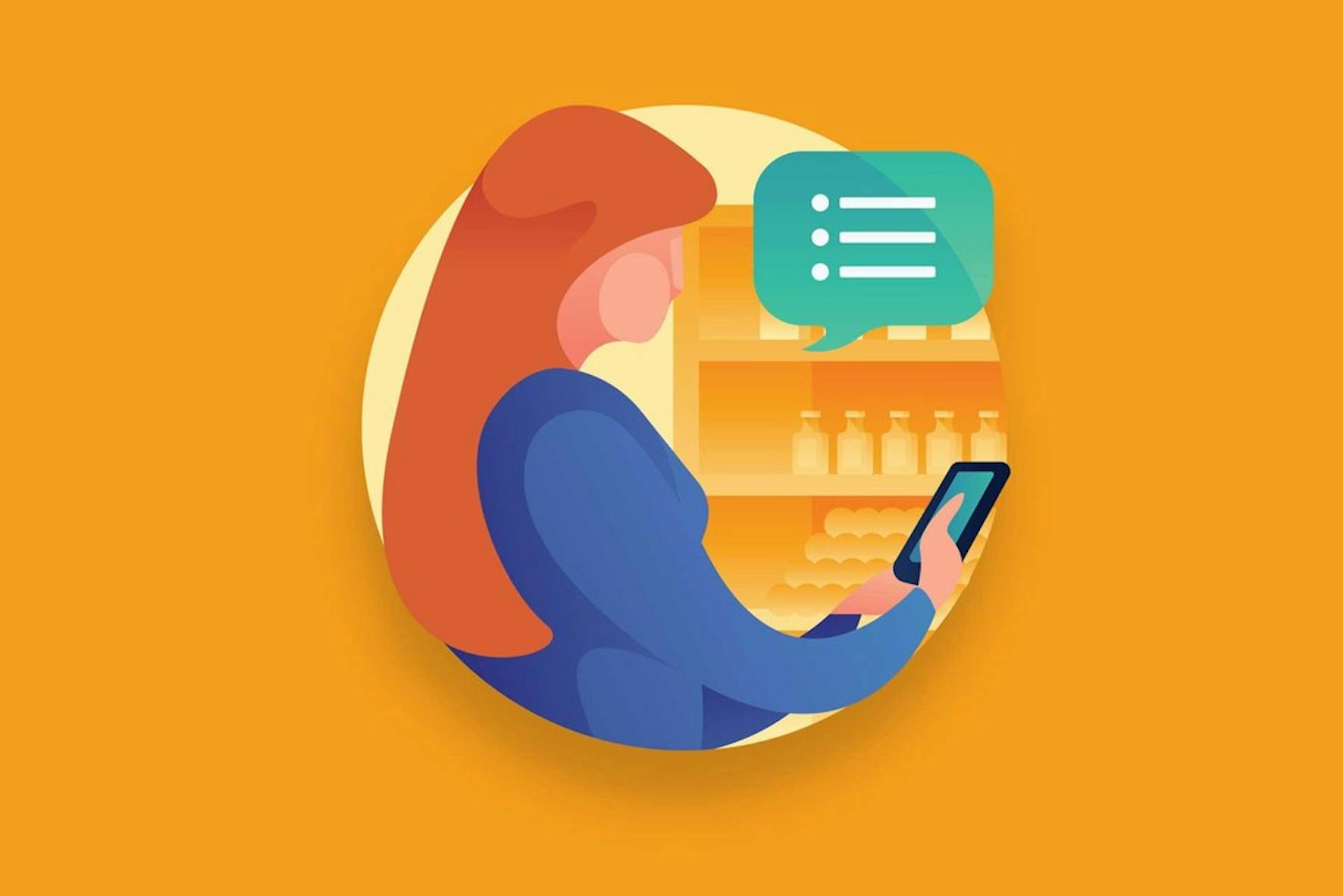 41) Be a Handyman. If you're great with your hands, working as a handyman on the side can help you rake in some extra income. You can create your own rate and availability based on your schedule. 
42) Join a Research or Focus Group: Companies and universities frequently look for people's opinions on their products. By attending a focus group in person or online, you can earn extra money. 
43) Take Photographs: With appropriate camera gear, you can start this side hustle. Instead of taking generic photos, specialize in a few niche areas that your local market will pay for. 
44) Be an SEO and Digital Marketing Consultant: Well-versed in how to increase web traffic? If not, obtain a Google Adwords certification. Offer your services to local businesses and work when you want for a price that you set. 
45) Deliver Food: With DoorDash, you can earn money delivering restaurant food to customers while earning $10 an hour. Learn more about how to hustle at DoorDash.com. 
46) Start a Blog: By creating a blog and filling it with rich content, you can eventually make money from advertising on the website — even while you sleep! Get started by creating an account with WordPress or Wix. 
47) Flip Cars: If you're an excellent negotiator and know how to fix cars, you can purchase cars, put a bit of work into them, and flip them for a higher price. Get this side hustle started by attending a local car auction or auto dealerships. 
48) Help with Accounting Services: Do you have a professional accounting designation? If so, you can help local businesses or respond to inquiries on Upwork for people in need of accounting help. 
49) Write Freelance: There's a handful of things you're knowledgeable about, so why not write about them? As a freelance writer, you can set your own rates per article. Plus, you can do it from the comfort of your own home. Get started by looking for opportunities on sites like Problogger, Fiverr, Craigslist, or Upwork.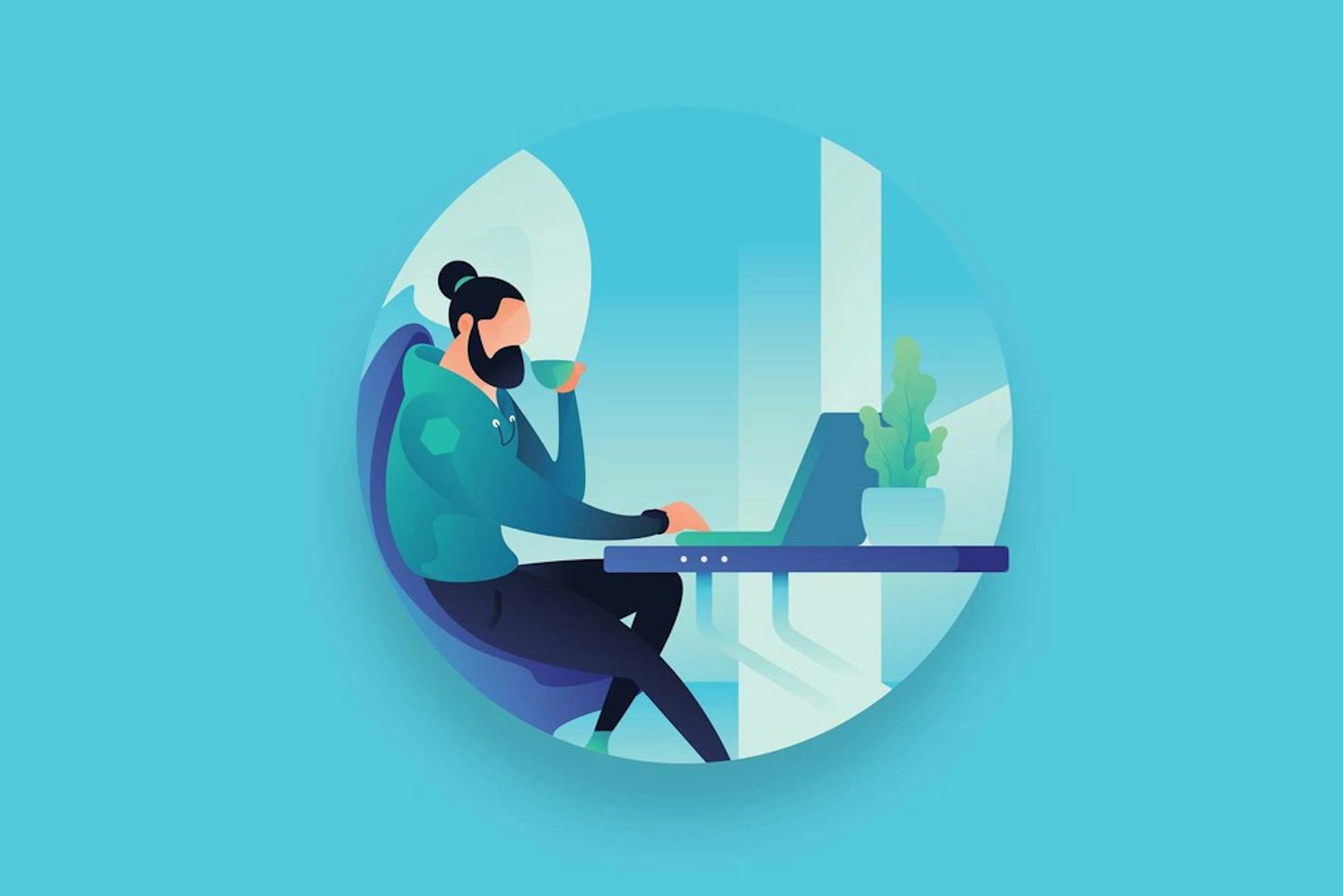 50) House Sit: Whether it's for friends or through HouseSitter.com, you can make a side income by house sitting.
51) Sell Clothes: Do you have any shirts, pants or other items of clothing that you don't use anymore? Sell them on Poshmark or level up and become a stylist online with Stichfix. Get started by creating an account on either website!
52) Print T-shirts: You can sell your t-shirt designs on Shopify. Begin by creating an account on Shopify.com.

53) Be a Gun Permit Instructor: Do you have experience with and passion for guns? If so, you can become a gun permit instructor. Get this side hustle started by researching the rules and regulations for your state and checking with your local gun store. 
54) Write and Review Resumes: You can help job seekers perfect their resumes and make a side income in the process. Utilize your personal network or look for opportunities on Upwork.com. 
55) Do Clothing Alterations: If you own a sewing machine and know how to use it, you can charge others for alteration services. 
56) Model: Do you have a desire to model and a great Blue Steel pose? If so, you can model part-time and earn profit. You can find modeling opportunities locally and nationally online. 
57) Start a Mobile Laundry Service: Generate more cash flow by offering to wash, fold, and deliver clothes for people. 
58) Clean Windows: Windows get dirty every day. Create a window cleaning service and your services will be in demand. All you need are supplies and a marketing plan.
59) Transcribe for Doctors: Doctors often need their notes typed out for them. You can fill this void by providing a medical transcription service. Get started by inquiring at your local doctor's office.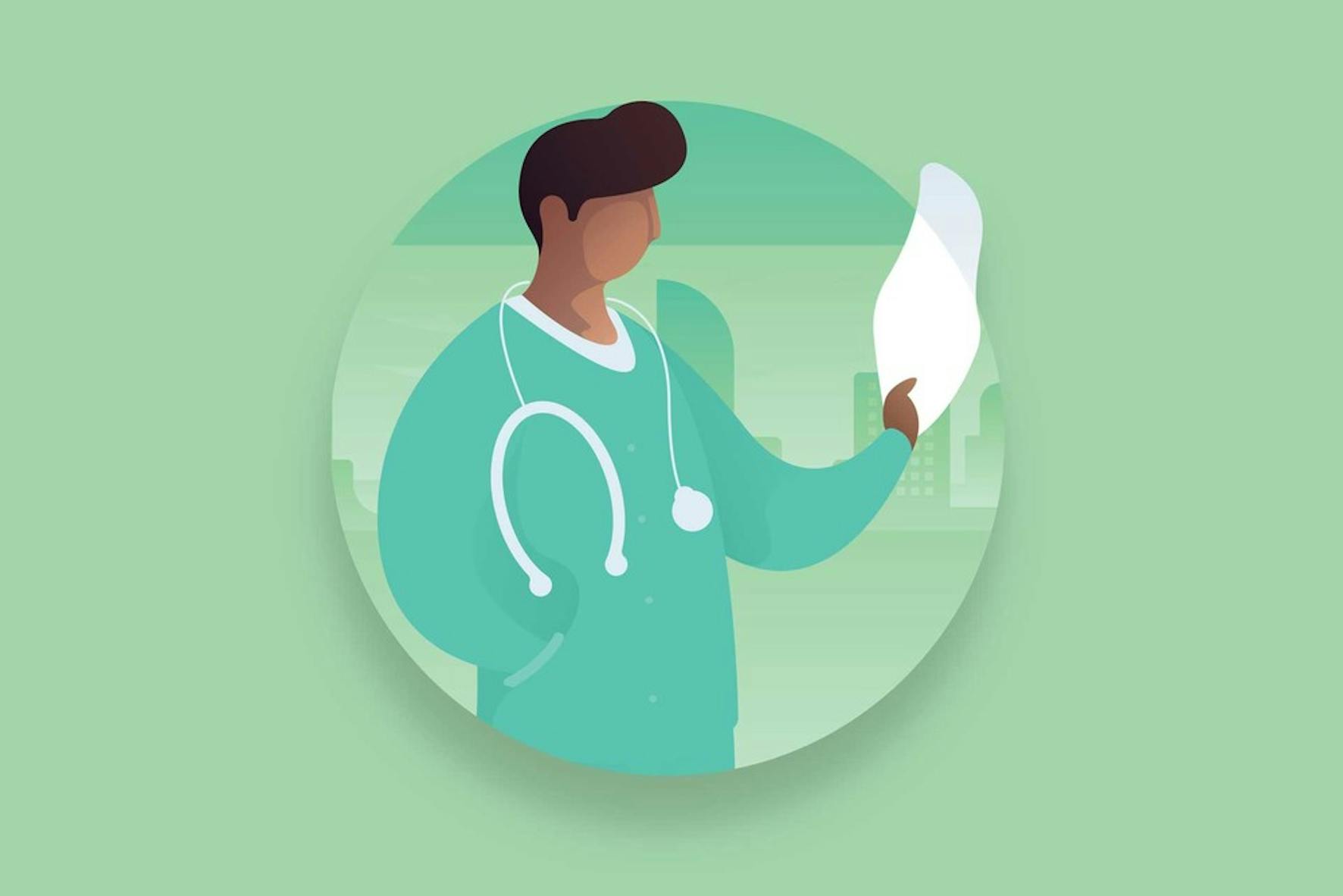 60) Become a Virtual Assistant: Search for opportunities on websites like Upwork and Indeed and you can earn extra income as a virtual assistant, helping businesses and entrepreneurs with miscellaneous tasks.
61) Teach English on VipKid: Earn money from the comfort of your own home by teaching English, via webcam, to Chinese students. Although you don't need teaching certifications, a college degree is a requirement. Get started by signing up on VipKid.com. 
62) Solve Medical Cases on CrowdMed: If you're a fan of medical mysteries, sign up for an account on CrowdMed.com to help find answers to medical problems — no medical degree required. 
63) Sell Your Parking Space: Sign up on a website like SpotHero, Parklee, JustPark and you can charge others for using your parking space. 
64) Use Amazon Mechanical Turk: Make money by completing tasks including identifying objects in a photo or video, transcribing audio recordings, and more. Sign up by creating an account on Amazon.com.  
65) Donate Plasma: Donating your blood plasma will put much-needed nutrients into hospital patients and much-needed cash into your wallet. Begin by finding a plasma donation center in your area. 
66) Customize iPhone Cases: Create, design and sell your art on iPhone cases. Get started by creating an account on Society6.com. 
67) Create a Funding Proposal for Your Big Idea: Do you have an idea for a side hustle product, but don't have the funding? Sign up on Kickstarter or IndieGoGo and create a well-crafted proposal! 
68) Do Automobile and Motorcycle Repair: With the majority of Americans owning cars, the repair business is in demand. If you are familiar with fixing cars and motorcycles, offer your services to create some extra cash flow.  
69) Create Your Own Podcast: While it takes work to set up —equipment, research, and a listening platform are all musts —your podcast can grow in popularity, providing a side income and a platform for your brand. 
70) Start a Food Truck: If you have a talent for cooking and you want to build your own menu, consider a food truck. Get started by looking at your area's licenses and registrations.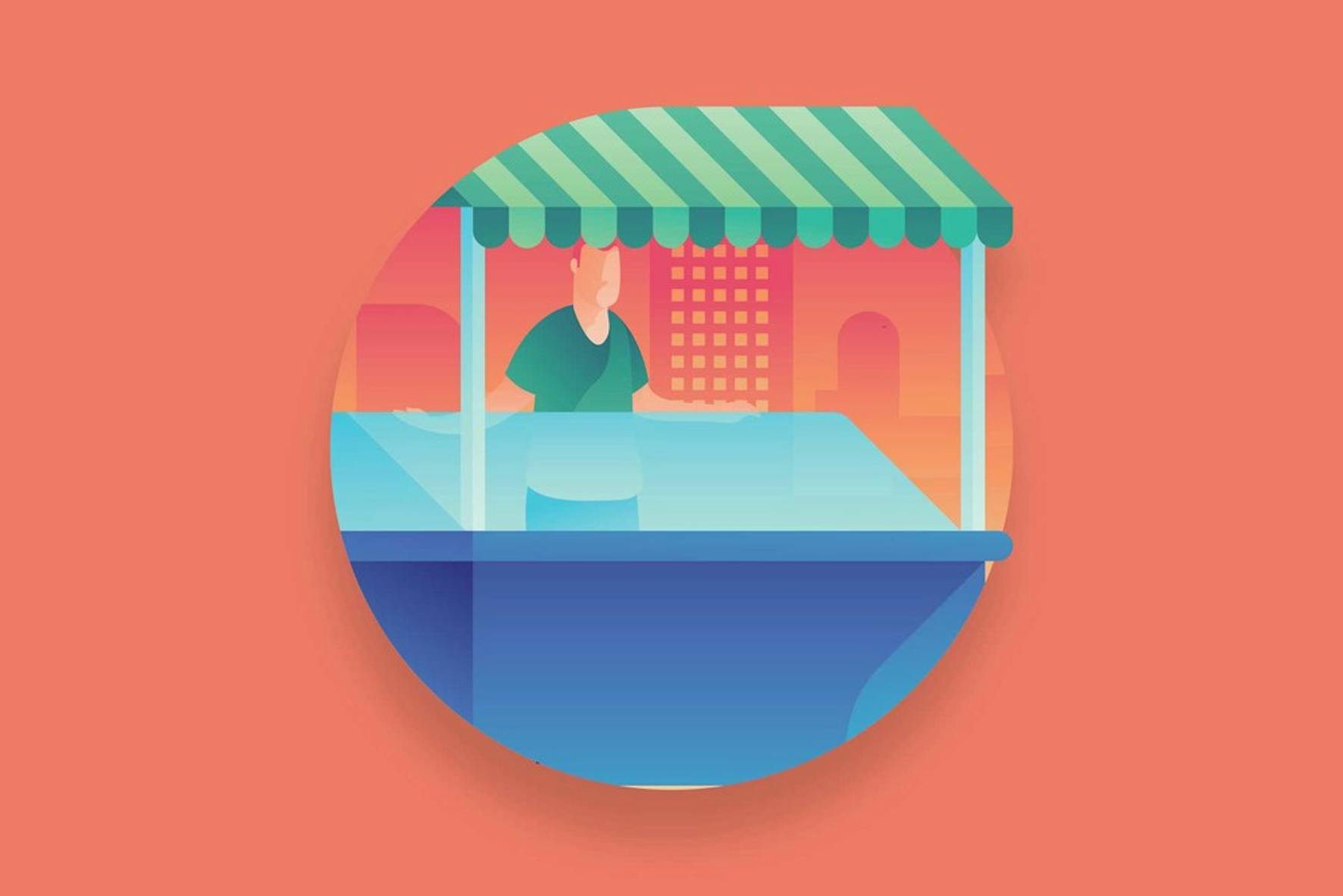 71) Plan Parties: For those who enjoy planning parties, you can plan them not just for you and your friends, but for other clients as well. Begin growing your client base through personal networking and a creative social media presence. 
72) Translate Content: you can translate content for cash. Get started by signing up on Rev.com — they pay $7.50 per minute for translations. 
73) Cut Hair from Home: Are you a cosmetologist looking for extra cash? If so, you can cut hair at home, client's homes, or at work for brides and other clientele.
74)  Design and Sell Items on Zazzle: From art to clothing to other custom products, create and sell your creations by signing up on Zazzle.com. 
75) Feed Pets: If you're an animal lover, this side hustle is the one for you! You can feed other people's pets and earn money along the way. Sign up today on Rover.com.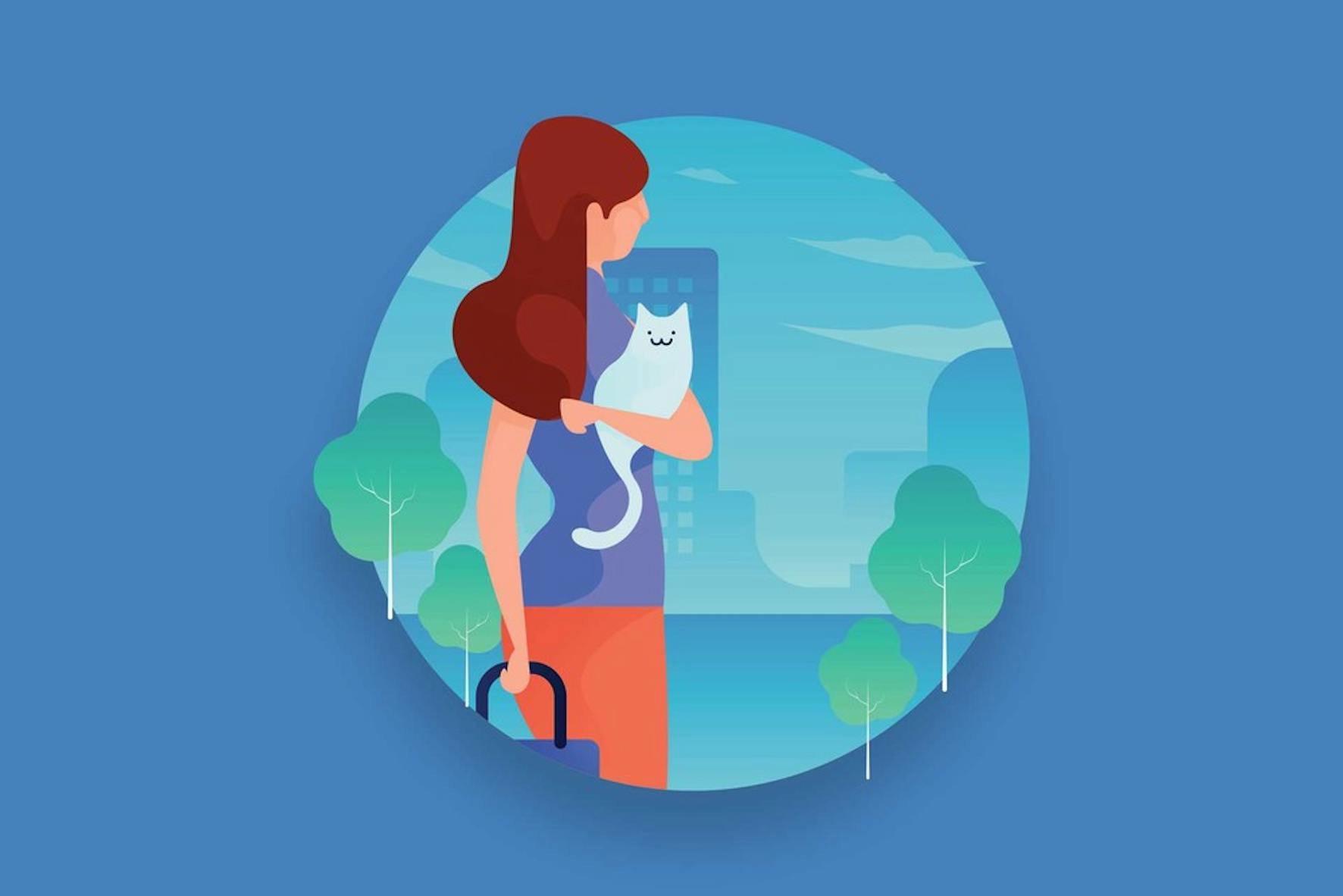 76) Bake Goodies: Do you love to bake and cook? Sell your delicious creations at parties, weddings, restaurants, or at local farmers markets. 
77) Coordinate Weddings: If you enjoy planning and organizing, you can help friends, family members, and even strangers plan the wedding of their dreams by serving as a wedding coordinator. 
78) Refurbish or Make Furniture: Do you enjoy working with your hands? You can find old and cheap furniture, give it a facelift, and sell the items after. Work hard enough and this can grow from a weekend side hustle into a micro-business! 
79) Design Websites: If you have created a website before, you can do the same for clients — and earn a profit. Or, you can help companies revamp their existing online presence. Get started by sending a well-crafted proposal to companies that could benefit from your services.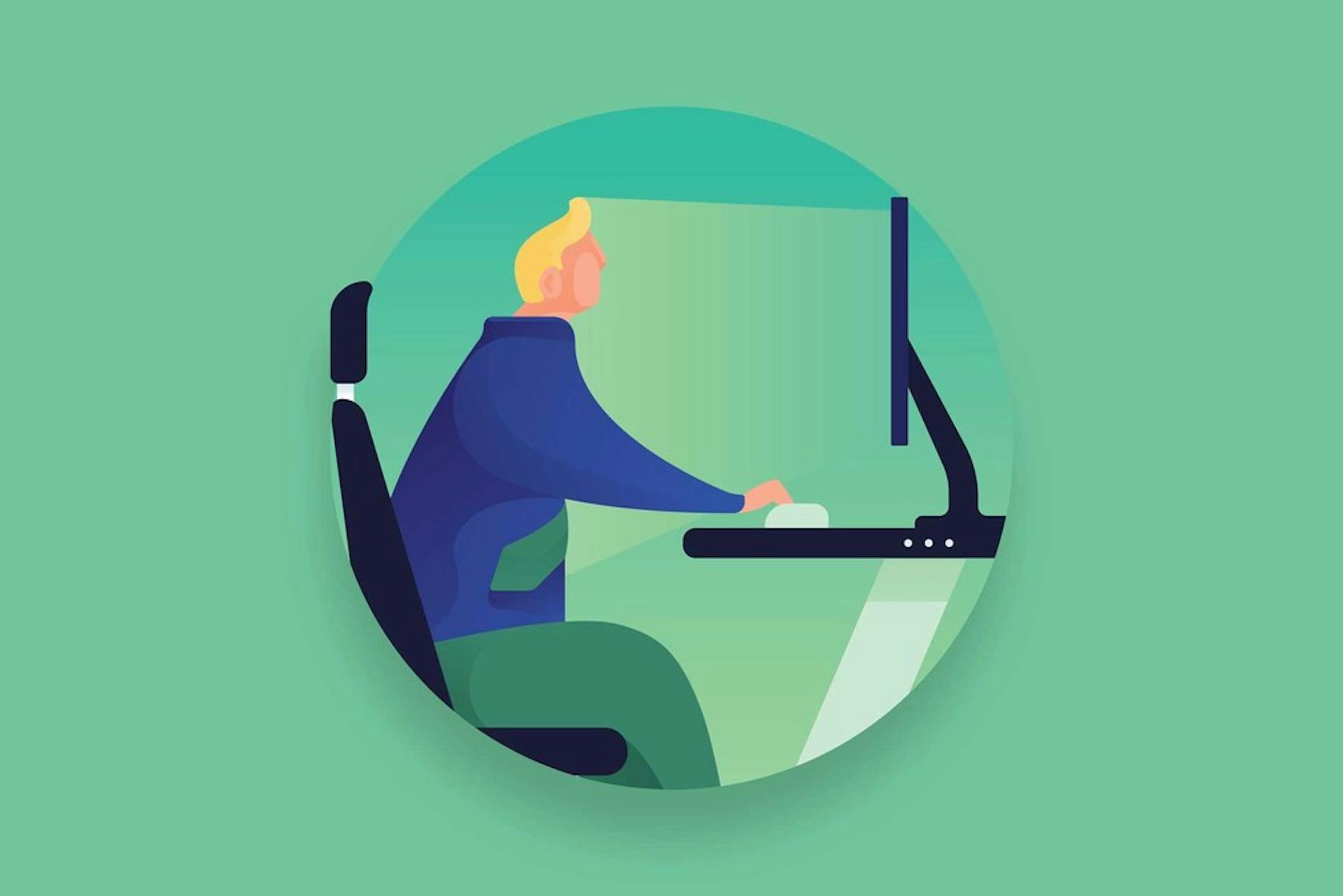 80) Open a Produce Stand: Do you have a passion for gardening? You can sell the fruit and vegetables that you grow either at a local farmers market or by creating your own produce stand. 
81) Do Mobile Oil Changes: Make extra money by changing other drivers' motor oil. The only thing you need to start is the appropriate oil. You can build a client base by marketing locally and online. 
82) Tutor: Passionate about education? Help students understand math, writing, science, and other subjects by tutoring. Get started by contacting local schools and universities or by signing up on Eduboard.com.  
83) Become a Doula: If you have a passion for birth, you can help mothers do just that. Ensure that you receive the required certifications, and after that, you could make $500-$1500 per birth.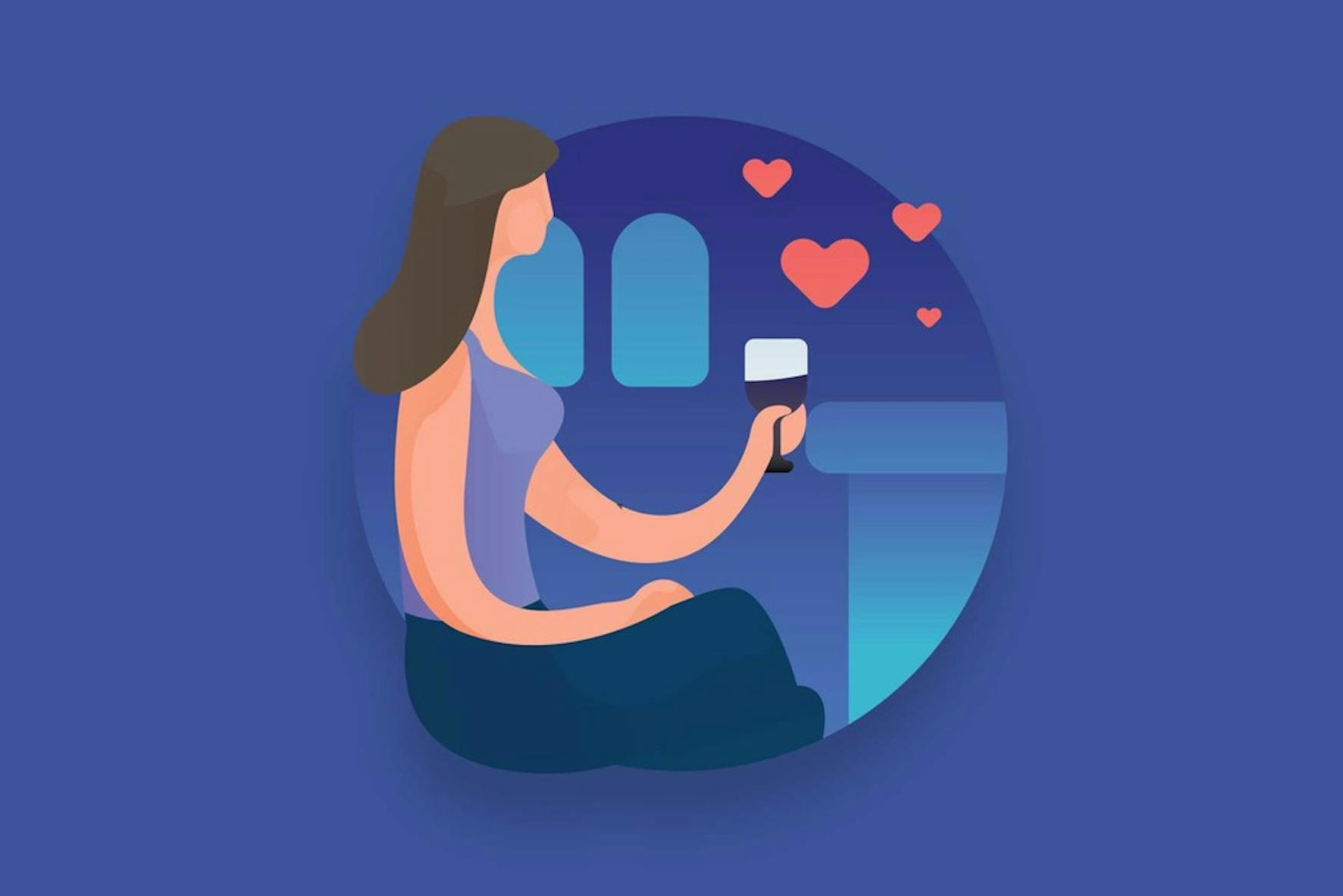 85) Deliver Coffee: If you make coffee for yourself in the morning, why not make it for others and get paid in the process? If your friends or coworkers love coffee, you can make their drinks every day and deliver them — for a fee that will serve as your side hustle income. 
86) Drive People to the Airport: Because of steep parking fees, many people look for alternative ways to travel to the airport. If you know how to hustle, you can fill the void by driving people, especially in markets where driving services like Uber or Lyft aren't allowed to drop people off at the airport. Get started by joining community Facebook pages and offering your service. 
87) Install Christmas Lights and/or Holiday Displays: During the holidays, people are always looking for help with their decorations. Offer your services on local Facebook groups or circulate flyers. You're guaranteed to make extra money during the holidays. 
88) Make Balloon Animals: Know how to blow up balloons or, even better, create balloon animals? Offer your services at local restaurants and market yourself in your community. You're sure to be a hit with the kids.
89) Make a Mobile App. Do you have an idea for a mobile app? Turn your passion into profit by developing and selling that app, making passive income in the process. Learn more by reading one of the many guides on how to create an app online.  
90) Edit College Essays: College students are always looking for help with papers and reports. Appeal to their need for grammatically correct essays by offering to edit their papers for a flat fee.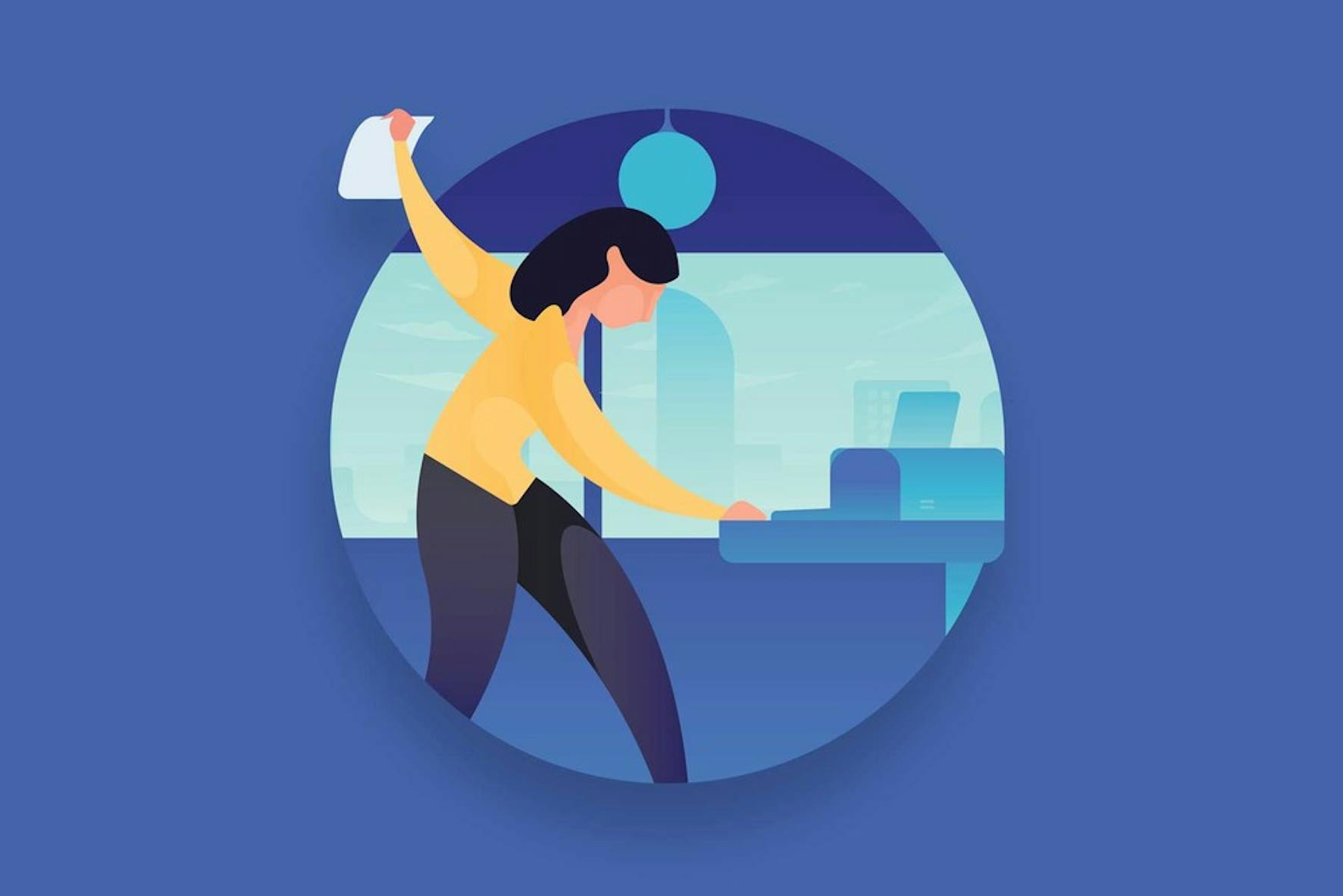 90) Become a Paid Tester: Visit a website or app, complete a set of tasks, and get paid $10! Sign up at UserTesting.com.
91) Do Voice Overs: Have you been told that you have a unique voice? You can become a voiceover artist and make money from the comfort of your own home. Get started by looking for opportunities on websites such as Backstage.com. 
92) Rent Out Your Garage or Driveway: Create an account on Air Garage and you can rent out your garage and driveway, making easy side hustle money!
93) Start Local Business Consulting: Have you worked in business for an extended period of time, developing skills and certifications? Create a proposal and offer consulting to other companies who can benefit from your services. 
94) Brew Kombucha: because of its health benefits, kombucha tea is in high demand. Make a side hustle income by brewing it and selling it at local farmers markets. If you want to level this side hustle up to a full scale business, propose your beverage to health food stores. 
95) Publish an eBook: Whether it's fiction or nonfiction, you can self publish your own eBook via Amazon and distribute it at no cost. Build your social following and market your book to your followers — every time someone purchases it, you'll earn money! Get started by creating an account on Amazon.com. 
96) Be an SAT/ACT Tutor: College scholarships are often based on GPA and test scores, so students aim to score high on standardized tests like the SAT and ACT. Offer tutoring or night classes and you can create an extra cash flow. 
97) Brew Beer: Passionate about beer? Brew your own and sell it at farmers markets or street fairs, and propose it to local restaurant owners. Get started by researching proper licensing before you start selling your brews. 
98) DJ at Events: Do you own DJ equipment, such as speakers and a turntable? If so, you can DJ at parties and weddings for a side income. Boost your social following to reach more potential clients! 
99) Play Guitar: Do you play guitar? If so, turn your musical passion into a musical profit by playing in bars, restaurants, public places or even online. Get started by inquiring at coffee shops, bars, and local music venues, or start your own music page on a social media platform and begin doing live events online.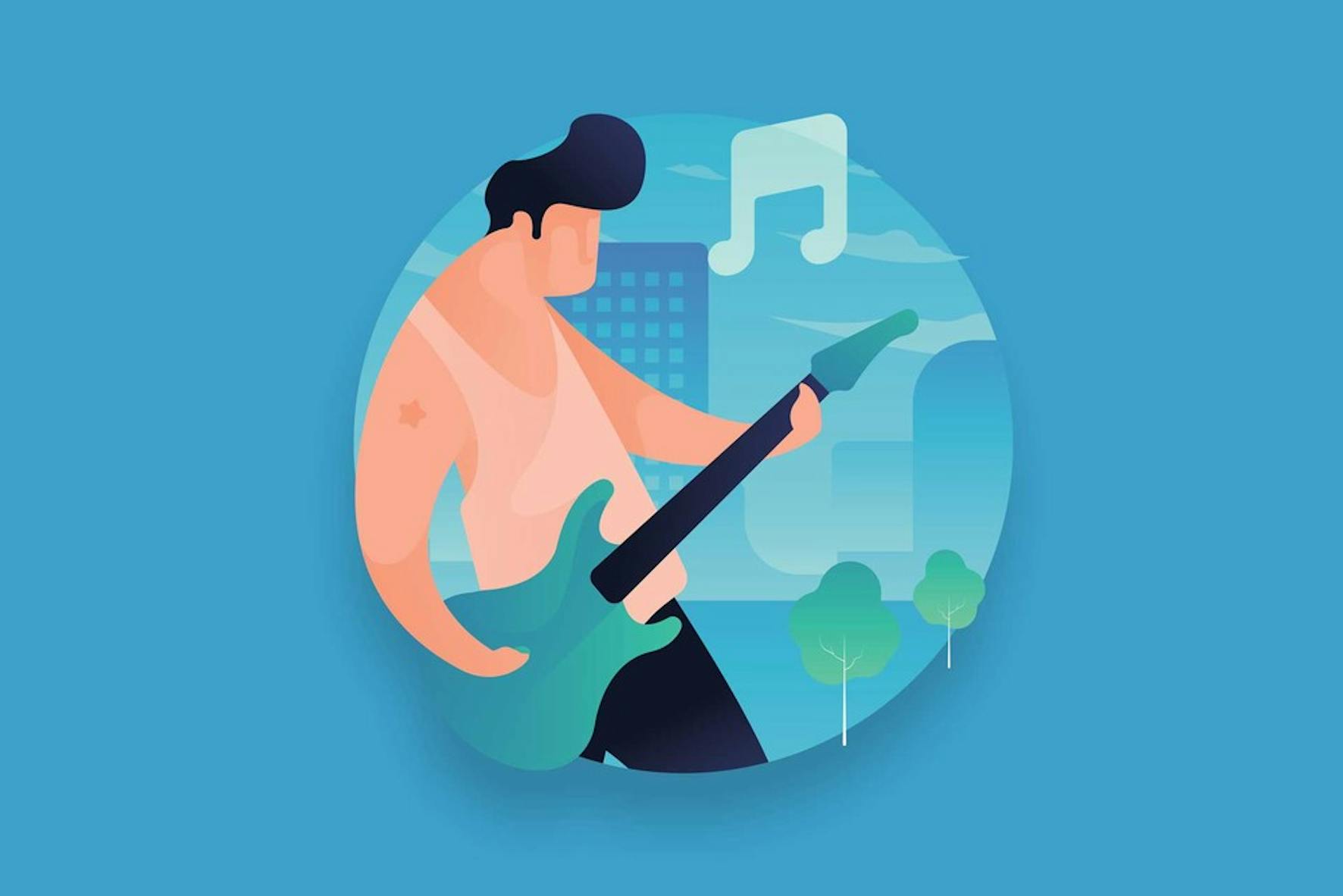 100) Sell Photos Online: Calling all photographers! You can earn a profit every time you sell an image on websites like Shutterstock. Get started by creating an account at Shutterstock.com.
101) Do Video Production: Starting your own video production side hustle requires pricey camera equipment—but if you have a talent and passion for it, this side hustle can grow into a full-scale business. By creating a visually stunning highlight reel and an impressive website, your side hustle income can grow significantly.