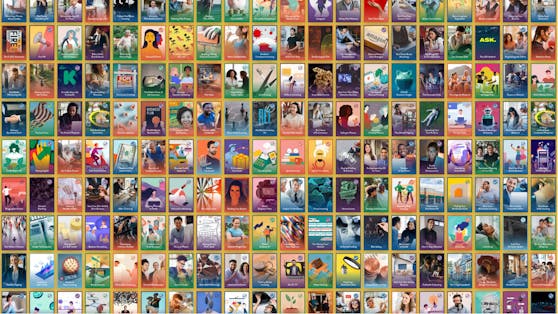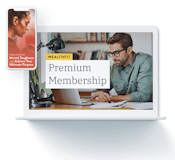 Get Access to 250+ Online Classes
Learn directly from the world's top investors & entrepreneurs.
Get Started Now
In the fantasy world of movie superheroes, each protagonist has a unique set of characteristics—otherwise known as superpowers—that makes him or her irreplaceable.
Iron Man uses his unparalleled technology, the Hulk relies on brute strength, and Wolverine has the power to regenerate health.
The stock market is divided into 11 sectors fundamental to the U.S. economy, and just like superpowers, each sector has a unique set of characteristics that investors can take advantage of to maximize returns.
You can unlock your inner superhero by leveraging the powers of each sector to master the stock market.
There are 11 major sectors (categories of companies) that represent the industries of the US economy:
Healthcare
Utilities
Consumer Staples
Technology
Financial
Consumer Discretionary
Basic Materials
Real Estate
Communications
Industrials
Energy
Understanding and taking advantage of the differences between industries can lower risk and improve returns.
Stock Sectors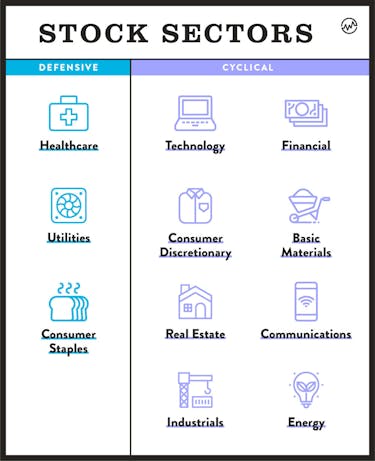 The most common way to distinguish between the 11 stock market sectors is by dividing them into two groups:
The defensive and cyclical sectors respond differently to business cycles, or natural fluctuations in the economy between periods of economic growth and recessions.
The basic tenant is to invest in cyclical sectors when times are good and invest in defensive sectors when times are bad.
Having both tools in your arsenal gives you an edge.
Ready to learn more?
The first step is to understand how exactly the 11 sectors fit into the defensive and cyclical groups.
Defensive Stock Sectors
Defensive sectors are considered stable—they aren't affected much by market downturns.
The demand for these products and services are more consistent and resistant to changes in the economy.
For example, there is always going to be a need for toilet paper and toothpaste.
Risk-averse investors who want to be on the "defensive" side may benefit from investing in stocks and mutual funds in the following sectors:
Healthcare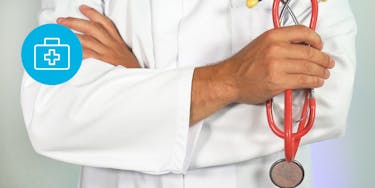 Health is always a priority. As a consumer, you're always going to need access to a doctor, a pharmacy, and health insurance.
The healthcare sector covers a broad spectrum of companies including drug and medical device manufacturers, biotechnology, pharmacies, hospitals, and insurers.
An aging population, improving quality of life in developing countries, and new technology makes the healthcare industry a solid bet to invest in, even during a market downturn.
Notable companies in this sector include: CVS Health Corp (NYSE:CVS), Johnson & Johnson (NYSE:JNJ), Pfizer (NYSE:PFE), UnitedHealth Group (NYSE:UNH).
Utilities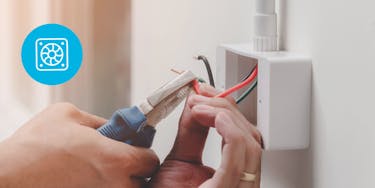 Utility companies provide many of the necessities that we take for granted, including electricity, water, and telephone services.
While not poised for extreme growth, consumers are always going to pay for lighting and a warm shower.
Notable companies in this sector include: California Water Service Group (NYSE:CWT), Consolidated Edison (NYSE:ED), Duke Energy (NYSE:DUK).
Consumer Staples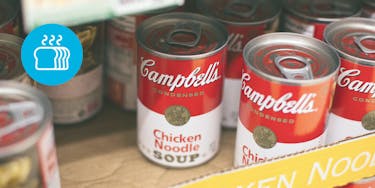 When the economic outlook is bleak, consumers aren't going to buy the latest iPhone or Gucci purse.
They will, however, continue to buy consumer staples—food and toiletries.
Consumers staples also include products that people may not need, but will still want to buy during recessions, such as cigarettes and alcohol.
Notable Companies in this sector include: Campbell Soup Co (NYSE:CPB), Proctor & Gamble (NYSE:PG), Reynolds American (NYSE:RAI), Walmart Inc (NYSE:WMT).
Cyclical Stock Sectors
Cyclical sectors thrive when the economy is booming and are negatively affected by market downturns.
While you should take advantage of cyclical sectors during a time of economic prosperity, be wary of investing in these sectors when there are signs of a slowing economy.
In anticipation of a bull market—a market where share prices are either rising or expected to rise, which encourages buying—look to invest in the following sectors:
Technology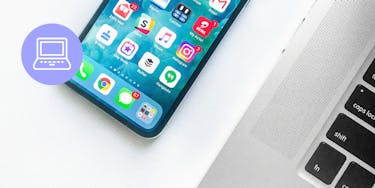 In an age of technological innovation, this sector dominates headlines.
Led by the "FAANG" stocks (Facebook, Amazon, Apple, Netflix, and Google), this sector includes companies that produce technology products and services that are hot and trending.
Most investors expect the technology sector to continue growing and rapidly disrupt the marketplace.
However, expect consumers to take a brief pause from binge-shopping on Amazon when the economy slows.
Notable companies in this sector include: Amazon (NASDAQ:AMZN), Apple (NASDAQ:AAPL), Facebook (NASDAQ:FB), Microsoft (NASDAQ:MSFT)
Financial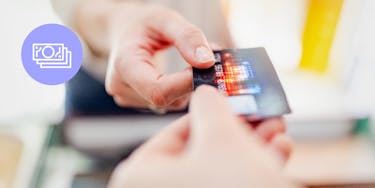 The financial sector consists of companies that provide financial services including banks, credit card companies, and insurance companies.
As we saw in the 2008 recession, the financial sector struggles when the economy underperforms.
Consumers and businesses tend to reduce investment activity when they feel financial strain.
When times are good, expect cash to flow through banks and credit card companies.
Notable companies in this sector include: Allstate Corp (NYSE:ALL), American Express (NYSE:AXP), Bank of America (NYSE:BAC), Visa (NYSE:V), Wells Fargo (NYSE:WFC).
Consumer Discretionary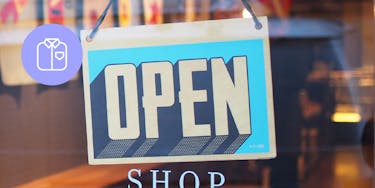 Unlike the consumer staple sector, the consumer discretionary sector consists of products and services that are non-essential.
These goods are desirable when the economy is strong, and consumers have excess income to spend.
This sector includes:
apparel
restaurants
leisure
entertainment
travel
Notable companies in this sector include: Marriott International Inc. (NASDAQ:MAR), Starbucks Corp (NYSE:SBUX), Walt Disney Co (NYSE:DIS), Williams-Sonoma, Inc. (NYSE:WSM).
Basic Materials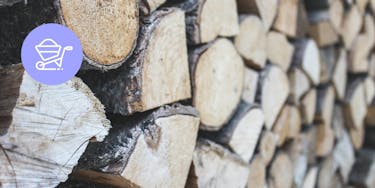 Companies involved in the discovery, development, transportation, and processing of raw materials make up the basic materials sector.
Raw materials consist of natural resources, including metals such as copper and gold, chemicals, and forestry products such as lumber.
Basic materials perform in line with consumer discretionary goods.
Demand for basic materials that are used in the production of consumer goods and real estate decreases when the economy is underperforming.
Notable companies in this sector include: Dupont (NYSE:DD-B), Monsanto (NYSE:MON) , Steel Dynamics, Inc. (NASDAQ:STLD), Vulcan Materials (NYSE:VMC)
Real Estate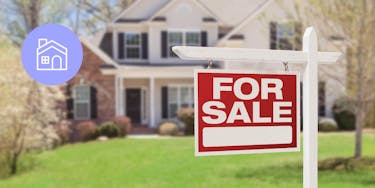 The real estate sector consists of commercial, residential, and industrial real estate.
A booming real estate market is one of the main indicators of economic wealth.
Residential real estate consists of homes, commercial real estate consists of offices and retail spaces, and industrial real estate consists of factories and other manufacturing facilities.
Notable Companies: Simon Property Group (NYSE:SPG), Public Storage (NYSE:PSA), Prologis (NYSE:PLD), Weyerhaeuser (NYSE:WY).
Communications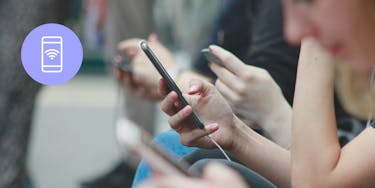 The communications sector has thrived in the Information Age because it is comprised of companies that are in the business of distributing information.
Communication companies make the exchange of information possible on a global scale.
The sector consists of:
wireless providers
cable providers
telecommunications companies
satellite companies
Notable companies in this sector include: AT&T (NYSE:T), Cisco Systems, Inc. (NASDAQ:CSCO), Qualcomm (NASDAQ:QCOM), Verizon (NYSE:VZ).
Industrials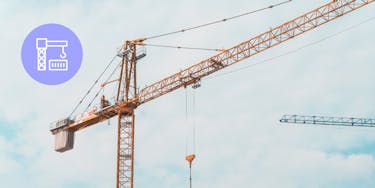 The industrials sector consists of companies that are directly involved in producing and manufacturing finished goods.
The sector includes industries such as:
aerospace
defense
construction
lumber, machinery
transportation
The performance of the industrial sector is tied to consumer spending and industries like commercial and residential real estate.
Notable companies in this sector include: Boeing (NYSE:BA), Deere & Company (NYSE:DE), United Technologies Corp (NYSE:UTX), Union Pacific (NYSE:UNP).
Energy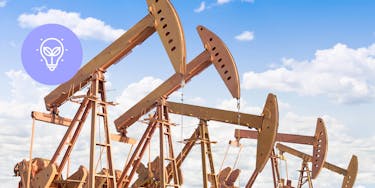 The energy sector covers a spectrum of companies from oil drillers to electric utilities. The sector follows companies throughout the entire energy process from oil and natural gas drilling, transportation, processing, and refining.
Energy companies are prone to unique risks such as geopolitical risks and supply shortages.
With a huge global demand for oil, investing in the energy sector can be a good bet.
Notable companies in this sector include: Chevron (NYSE:CVX), Exxon Mobil (NYSE:XOM), Marathon Petroleum (NYSE:MPC), Renewable Energy Group (Nasdaq:REGI).
A Word of Caution
Both the defensive and cyclical sectors arm investors with tools to respond to any market situation.
Every sector has its strengths and weaknesses, and if used correctly can be great additions to a portfolio.
Be careful not to have too much exposure to one sector, especially in the short term. It's never wise to put all your eggs in one basket.
Investing solely in one sector will increase risk compared to investing in more diverse indices such as the S&P 500.
The best way to incorporate sector investments—and lower your risk—is by adding them to your core portfolio in response to the economic conditions that defensive and cyclical stocks best perform in.
This comes from you first understanding and secondly monitoring these conditions.
If you plan to put your hard-earned money into a stock, then you should know how its sector has performed and what the current economic landscape is.
Being informed about a stock's sector provides helps to paint the whole picture on an otherwise blank canvas.
Follow Your Investment Strategy
Make sure to tailor these investments to your investment strategy.
Defensive stocks may be more attractive to risk-averse investors while cyclical stocks fit well into a growth-minded investors portfolio.
An ordinary investor can become a stock superhero by leveraging the superpowers of both the defensive and cyclical stock sectors to make the best available investment decisions.