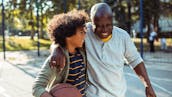 Strategic Life Insurance
How To Use Life Insurance to Lower Your Taxes & Accelerate Your Retirement
Take This Class
We know your insurance makes you feel safe. But is it necessary? The reality is that some insurance is a waste of money — and there is such a thing as being over-insured. Figuring out which insurance policies are wasting your money will help you save money.
When you're looking to save money, the process is simple: you examine your expenses, see what you can live without and make changes. It's the same with insurance.  
You need to take a hard look at what you're spending on insurance. Many Americans waste hundreds — if not thousands — of dollars buying insurance that they either don't need or that offers such little coverage. This could include you. 
Keep reading to find out 6 insurance policies that aren't worth the expenses.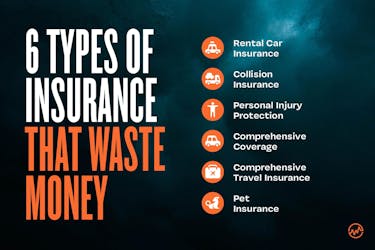 What Is Insurance?
Insurance is protection — in the form of compensation — for loss, damage, illness, or death.
You pay an insurer — what's known as a premium — and the insurer agrees to give you money in the event of an unpredictable disaster.
From health insurance to car insurance, dental insurance and more, there are many forms of insurance. And having it can give you a peace of mind knowing that you're protected in case of an accident — but in some cases, you may not even need certain types of insurance. 
Here are 6 insurances that waste your money. 
Insurance That Is A Waste Of Money
1. Rental Car Insurance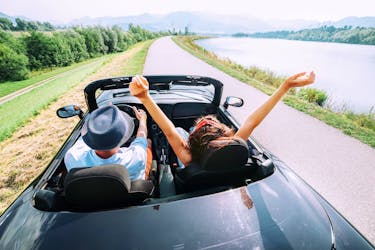 Rental car insurance is a waste of money for most people. 
That's because the car insurance coverage you currently carry likely already protects you in the event of an accident. 
However, there's an important caveat — you must have collision coverage.
But what if you don't have personal auto insurance? Chances are you're still protected if you use a major credit card to secure your rental.
For instance, American Express, Discover, MasterCard, and Visa typically provide rental car insurance benefits if you decline the car insurance coverage offered at the rental company. 
However, some restrictions may apply, so definitely check with your credit card company before you travel.
Potential Savings
If you travel 2 weeks a year and pay $25/day for 14 days of rental car insurance, you'll save $350.
2. Collision Insurance
As a quick refresher, there are two main types of car insurance: 
Collision insurance covers accidents that occur while you're driving.
Comprehensive insurance covers damage to your car when it's stationary, like theft, vandalism, hail, etc. 
If you drive an older car, it's a good idea to get rid of your collision coverage. Allow us to explain. Let's say you have a car that's worth $2,500, and you have a $1,000 deductible.
If you get into an accident, your insurance company will give you $1,500 — at most — to repair or replace your vehicle. 
And mind you, your insurance policy won't even kick in unless you get into a big accident — one that costs over $1,000 in damage.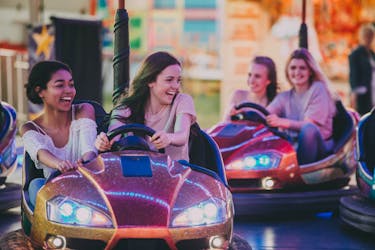 So, you could be spending $200/year or more paying for collision insurance that offers very little benefit. 
A better idea is to set some money aside should the worst occur — then, you'll be prepared regardless.
Potential Savings
While collision insurance costs vary, based on your car's Kelley Blue Book Value and deductible, you can expect to save $100-$300/year by ditching collision coverage on an older car.
3. Personal Injury Protection
Personal injury protection is one of the various types of auto insurance coverage you'll come across when you shop around for an auto insurance policy. 
Personal injury insurance provides medical payments coverage to you and other passengers in your car if you're in an accident.
This insurance may be unnecessary if you rarely have passengers in your car and already have great health and disability insurance from your employer — then your medical expenses will be covered anyway.
However, keep in mind that personal injury protection is a legal requirement for residents of some states. Check to find out if that's the case in your state before ditching your coverage.
Potential Savings
Varies, although on average, you'll probably save $50-$100/year.
4. Comprehensive Coverage
In addition to collision coverage, you also might want to drop comprehensive coverage on an older car. 
To determine whether it makes financial sense for you to do so, try the 10% rule of thumb.
For example, let's say you have a car worth $4,000 with a $1,000 deductible. Should your car be damaged beyond repair, you'll get $3,000 from your insurance company. 
If you're paying more than 10% of that amount ($300) annually for that coverage, you probably should get rid of it.
In fact, with an older car, you might just want to carry liability insurance. Liability coverage means that if you're at-fault in an accident, other people's bodily injuries and property damage will be covered by your insurance. 
You're actually required by law to carry liability insurance, but if you drive an older vehicle, that might be the only type of insurance coverage you need. 
Potential Savings
The average person pays $22/month for comprehensive coverage. 
For an older car, that figure is probably closer to $15/month, so you can expect to save approximately $180/year.
5. Comprehensive Travel Insurance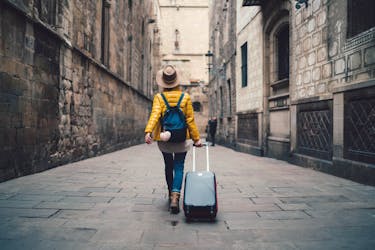 This type of insurance covers:
lost bags 
reimbursements for missing connections
medical and dental emergencies while you're on vacation
disaster evacuations
While comprehensive travel insurance is a good idea if you're traveling internationally, it's not worth it for domestic travel.
Additionally, many credit cards offer travel insurance as a perk. 
For instance, the following credit cards offer some type of trip cancellation protection:
Chase Sapphire Preferred
Citi Prestige
Citi ThankYou
So, before plunking down your hard-earned money on travel insurance, check to see what type of trip coverage your credit cards offer.
Potential Savings
Travel insurance typically costs 5-7% of your total trip cost. So, if you have a $2,000 trip planned, you can expect to save anywhere between $100-$140.
6. Pet Insurance
We all adore our pets, so it can be difficult to imagine not protecting their health with pet insurance. 
However, in most cases you'll find that the cost of your pet insurance premiums is more than what you'll spend out-of-pocket on your pet's health care.
For instance, Consumer Reports looked at nine pet policies for Roxy, a healthy 10-year-old beagle. They found that over the course of Roxy's life, her vet bills had totaled $7,026. 
The premiums for all nine insurance companies cost more than that figure. 
Even when Consumer Reports boosted Roxy's hypothetical medical problems to $12,685, only five of the policies would have paid out more than they cost.
So, if you're good at putting money aside and saving for a rainy day, pet insurance isn't worth the expense. 
You're better off setting aside a few hundred dollars each year for pet-related emergencies.
If, on the other hand, you don't have a good track with saving money, you may find it worth your while to pay for pet insurance. 
Then if your pet experiences an unexpected health problem, you can get it the medical care it needs.
Potential Savings
Pet insurance isn't cheap. 
On average, accident and illness coverage costs $400-$500/year for dogs and $250-$300/year for cats.
Is Health Insurance A Waste of Money?
Many often wonder if it's worth it to pay for health insurance. Simply put, basic health coverage is not a waste of money. 
Even though there is no longer a federal penalty for not having insurance, you run the risk of having to pay for any sudden or planned medical needs — even if you're young and healthy — which can be hundreds of thousands of dollars.
After all, accidents and emergencies are never planned. And medical debt may take years to get out of. 
Saving money each month by not paying for health insurance won't equate to more than the thousands of dollars that health emergencies can cost. 
That being said, it is possible for you to overpay for your health insurance. That's why it's important to conduct your own insurance audit to see exactly what you're paying for and whether or not you need it, which we'll discuss next. 
Insurance Audit: 3 Steps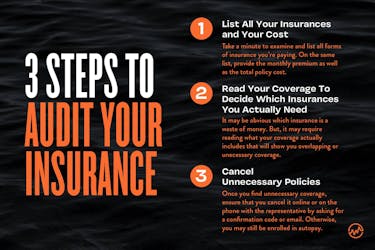 Our philosophy is this — you should always buy the minimum amount of insurance you need to sleep well at night. 
Doing that will save you hundreds, if not thousands of dollars, over the course of a year because some insurance is a waste of money.
So here's the question: Are you ready to start saving?
If you'd like to cut your insurance costs right away, here is a 3 step process to do just that. 
Step 1: List All Your Insurances and Your Cost
Take a minute to examine and list all forms of insurance you're paying. On the same list, provide the monthly premium as well as the total policy cost.
Step 2: Read Your Coverage To Decide Which Insurances You Actually Need
It may be obvious which insurance is a waste of money. On the other hand, it may require reading what your coverage actually includes that will show you overlapping coverage or coverage that you may not need. 
Aside from looking at your policies, look at the insurance coverage offered by the credit cards you have as well. You may have 
Step 3: Cancel Unnecessary Policies
Once you find unnecessary coverage, ensure that you cancel it online or on the phone with the representative by asking for a confirmation code or email. Otherwise, you may still be enrolled in autopay. 
Some Insurance Is A Waste Of Money 
By following this 3-step process, you'll be in the best position to stop spending money on unnecessary insurance and put it toward your savings or your emergency fund. 
And remember in the future that not all insurance is necessary — only obtain the insurance that you specifically have a need for. 
Continued Learning: Insurance & Saving Money
Now that you know that some insurance is a waste of money, continue your financial education with these free resources on insurance and saving money: