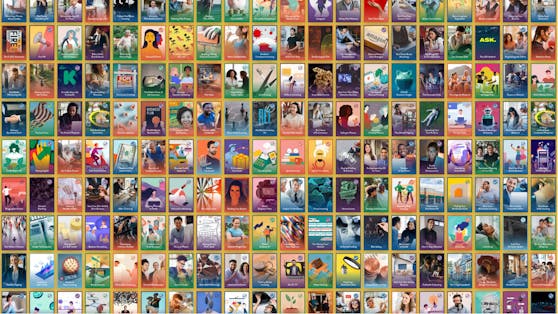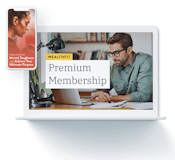 Get Access to 250+ Online Classes
Learn directly from the world's top investors & entrepreneurs.
Get Started Now
One of the most challenging aspects of real estate investing is finding ways to fund your deal.
Though there are several options, each with its own advantages and disadvantages, there is one option that:
doesn't require any down payment
has low-interest rates 
has no credit score requirements
We're talking about a VA loan. 
Currently, only 12% of veterans are utilizing their VA loan benefit, a surprising statistic given its many benefits.
Although a VA loan isn't technically meant for real estate investing, there are ways to invest with it — if you're willing to be creative, and if you, as a member of the military, qualify. 
In this article, we'll explore 3 ways to invest with a VA loan, along with its advantages and disadvantages to help you decide if it's right for your financial situation. 
What Is a VA Loan, and How Does It Work?
First, let's look at what a VA loan is and how it works.  
VA loans are a government secured mortgage that is available to current US military service members and veterans. 
The VA loan is best known for having no down payment required.
They are a part of the Veteran's Affairs benefits with the goal of helping borrowers to enter into homeownership without significant costs. VA loans are available through private lenders and backed by the federal government. 
Today, thanks to the Blue Water Navy Vietnam Veterans Act of 2019, more military service members and veterans are using their VA home loan benefits than in years past. 
This new legislation removed loan limits on VA loans, making them more accessible to borrowers in pricey areas throughout the country. Prior to this legislation passing, borrowers with real estate loans exceeding the local VA loan limit would have to make a downpayment to cover the difference. 
The removal of loan limits has created a large uptick in new VA loans.
In 2020, there were over 1.2 million new VA home loans, which is higher than the previous two fiscal years combined. 
3 Ways to Invest with a VA Loan 
The combination of no loan limits and low VA mortgage rates make it very tempting to use one for an investment property. 
Again, VA home loans are technically not intended to be used on investment properties. 
To qualify for a VA loan:
VA guidelines state that the property must be the primary residence of the borrower
The borrower needs to occupy the home within 60 days of the loan being funded 
The borrower must live in it for the first 12 consecutive months
However, just because you need to have primary residency in the property, does not mean you cannot use the property as an investment. 
Let's take a look at what investment options you have with this real estate loan. 
Option #1: House Hacking 
A popular real estate investing method, house hacking is the practice of using a primary residence to generate income to offset the cost of that residence's monthly mortgage by renting out a room or portion of the property to someone else. 
The two most common forms of house hacking with a VA loan are renting out your property both short-term and long-term. 
We'll look at each one next. 
Short Term House Hacking with a VA Loan
If you own a home that is funded by a VA loan, and you get deployed, you can find a way to rent out your property while you are away. Websites like Airbnb make this a feasible option. 
Many military bases are located near vacation destinations, consider renting a level of your home, or a room to people who are traveling. 
Long Term House Hacking with a VA Loan
Do you have an extra room or extra unit on your property that is funded by a VA loan? 
If so, you can rent it out to a long-term renter. A great way to find a renter would be through the military base. 
Option 2: Duplexes, Triplexes & Quadplexes 
Another great option for generating investment income on your home secured with a VA mortgage is to buy a multi-property unit. 
Currently, the VA allows borrowers to purchase up to a 4 unit dwelling for one eligible borrower and up to 7 units for joint benefit borrowers. 
If you opt for this option, keep in mind one of the units must be your primary residence, and the other units cannot be used for commercial purposes. 
With this option, homeowners can generate significant income from the other units. 
Option 3: Long Term Flip 
Your traditional house flip, consisting of buying a house, fixing it up, and selling within a few months is not an option with a VA loan. 
However, another option is what we'll call a "long-term flip". 
With a VA loan, you can buy a home that needs upgrading, live in it while making the changes, and sell it once you are leaving your duty station. 
This project could take a few years — hence the name "long-term flip" — but would earn you a significant increase in equity along the way. 
VA Loan Advantages and Disadvantages 
So how should you decide whether or not to use a VA loan? Next, we'll look at its advantages and disadvantages.
VA Loan Advantages
The biggest advantage of a VA home loan is how affordable it is in comparison with other loans. 
VA mortgage rates are extremely competitive with other real estate loans and are lower in many instances. 
As explained before, there is no down payment required, which allows military and veterans to enter the housing market much sooner. T
here is also no mortgage insurance premium added onto your loan each month. 
Borrowers pay a one-time funding fee that can be rolled into the loan, and this fee is much lower than the accumulation of mortgage insurance year after year. 
VA Loan Disadvantages
There aren't many disadvantages associated with a VA loan, but there are a couple of drawbacks to consider. 
In a multiple offer situation, some sellers may not choose the offer with VA loan, because they may think the buyer isn't as financially secure without a down payment, or that there may be some type of lender stipulation that could make the sales contract fall through.
Though all real estate loans require documentation and have stipulations, the VA loan can have a few more. 
Lenders are taking a risk with 00% financing, and with how low VA mortgage rates are, they must ensure that the loan is as secure as possible. 
In addition to standard financial documentation, such as proof of income and assets, borrowers on a VA home loan must also prove their eligibility through a COE — Certificate of Eligibility. 
VA home loans require a stricter appraisal and the property must meet specific property requirements, too.
How to Qualify for a VA Loan 
As a member of the military, if you decide that a VA loan is right for you and that you want to use it to fund a real estate investment opportunity — how can you qualify for a loan? 
All borrowers of VA loans must meet eligibility requirements. 
VA mortgage applicants must provide a Certificate of Eligibility during the documentation process. 
Eligibility is dependent on your current status, for example, active duty or reserve, or veteran. 
Some survivors of veterans may also receive VA home loan benefits. 
Eligibility can vary depending on when you enlisted and the time you spent in service.
For most borrowers, the minimum eligibility requirements are to have served for 90 continuous days of active duty service, or 6 continuous years of service as a reservist. 
The Bottom Line: VA Loan
VA loans are a great benefit available to our military service members and veterans. 
It allows them to invest in their financial future through real estate.
If utilized well, VA loans can be a part of greater financial wellness for veterans, as a tool to buy their own home and use it as a real estate investment both long term and short term.