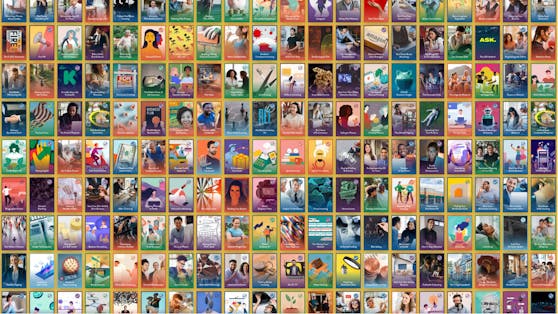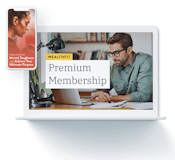 Get Access to 250+ Online Classes
Learn directly from the world's top investors & entrepreneurs.
Get Started Now
As a real estate investor, one of your biggest responsibilities is protecting your investment. 
If you're working on a fix and flip, surety bonds and liability insurance protect your jobsite. Meanwhile, your property insurance protects against theft, fire, and Mother Nature. 
You think you have all your boxes checked.
Or have you?
After weeks of hard work, a third party tells you they are actually the rightful owners of the property — not you. 
Now the money you have invested is at risk. 
Only a warranty deed will protect you from these title claims.
In this article, we'll look at the nuances of a warranty deed so that you can ensure you're protected in your next real estate investment. 
What is a Warranty Deed?
A warranty deed, also known as a general warranty deed, is a legal document which transfers the ownership of property from one party, called the seller or grantor, to another party, the buyer or grantee.  
A warranty deed gives the buyer the highest level of protection against any title problems or claims that may arise in the future.  
It states the seller is the clear owner of the property and has the right to sell it.  
It also warrants there aren't any outstanding liens or other problems in which a third party may have a claim.   
The best part is this protection is in place over the life of the property.   
Next we'll look at the differences between a warranty deed and a special warranty deed.
Warranty Deed vs Special Warranty Deed
With a warranty deed, the grantor must do whatever it takes to settle title or third-party issues that arise no matter who owned the property at the time of claim. 
This is a big difference between a warranty deed and a special warranty deed.  
A special warranty deed limits protection for the buyer, or grantee, to claims made while under the current owner's watch.  
This exposes the grantee to risks that may be a previous owner's fault.
How Do You Get a Warranty Deed?
How can you as a real estate investor obtain a warranty deed for your investment property?
You can get a warranty deed through a real estate agent's office or by downloading a free template online.  
To be valid, a warranty deed must include:
the property's legal description 
both parties' names
and their signatures must be witnessed
You can get a copy of an existing deed from the county recorder's office.
Warranty Deed vs. Quitclaim Deed
Unlike a warranty deed, a quitclaim deed transfers ownership without having an actual sale.  
They are commonly used in family matters to transfer rights from one family member to another because of:
divorce
inheritance 
estate settlement   
Quitclaim deeds do not relieve the grantor of mortgage responsibilities, nor do they make any guarantees about the extent of their ownership.  
Warranty Deed FAQs
These are some of the most commonly asked questions about a warranty deed. 
Q. What is the difference between a warranty deed and a title?
Although a warranty deed gives buyers the best protection, it doesn't prove that the seller is the actual owner.  
The title does, however, and that is what gives the owner the rights to possess, sell, and enjoy the property.  
Q. Do You Need a Warranty Deed?
A warranty deed gives you financial protection against title disputes, liens, and other claims that may exist without anyone's knowledge regardless of how long ago they occurred.  
Without a warranty deed, you are responsible for claims that occur beyond the most recent owner.
Q. What is Title Insurance?
No matter the effort given in a title search, underlying problems with the title that haven't yet been discovered can exist. 
Title insurance protects the buyer against these costly surprises should the warranty deed grantor die or file bankruptcy. It also protects the mortgage company.
Q. How Much Does a Warranty Deed Cost?
The cost of a warranty deed varies according to how it is obtained.  
In most cases, an attorney is involved and their fees vary, but expect to pay several hundred dollars.
If you want to create a warranty deed yourself, you can download a free template and only pay a small recording fee at the courthouse.
The Bottom Line: Warranty Deed
Just as you are protecting your physical properties with a form of homeowner's insurance, we recommend you protect your investment with a warranty deed. 
It is the only deed that will protect you from unforeseen claims against your title and help you rest easy knowing that all your bases are covered.