How to Get Out of Bad Debt & Leverage Good Debt to Build Wealth
We are talking about an incredibly important subject and that is debt. We're talking about debt with John and Michele McFie.
Debt is usually seen as a bad thing. It's a four-letter word. When in fact debt is neither good nor bad, it's just how you leverage it to make it one of those things. Is it helping you or is it hurting you? Oftentimes, many people think about debt is bad. Stay away from it.
Michele is the matriarch of this incredible family of folks that are money-minded. She is what they call the "Wonder Woman" being a mother of eight and running a household of ten. She got her start as a primary school teacher. One of her greatest gifts I believe is organizing the chaos and complex subjects and making it simple so that everyone can understand. Then you're going to meet her son, John. He is a numbers guy and you need a great numbers guy on your team, on any team to make sure that it all aligns up.
You should know this about John, at fourteen years old, he was developing spreadsheet models and software system. That's the kind of guy that I want on my team helping me make financial decisions. We're going to talk about and tackle debts. If you're in debt right now, bad debt that is, what do you do about it?
We discussed a principle in The Richest Man in Babylon. If you haven't heard about that, you're going to love this concept. It's very powerful concept that can help you get out of debt. It's a little counter intuitive or a lot counter intuitive, so you're going to want to hear about this. We're also going to break down all this debt conversation, Snowball, Tsunami and Avalanche. We're going to talk about that in which one is the best, which one is good for you. We're also going to transform this conversation and not just be focused on debt essentially, but how do we take this idea and create sustainable wealth. Be sure to read the four steps to sustainable wealth.
60 min
of Expert Training
30,000+
Students Enrolled
900+
Positive Reviews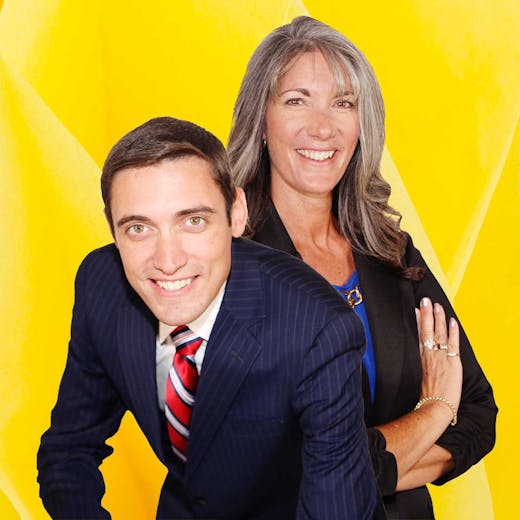 Michele & John McFie
Co-Founders of Life Benefits
As partners in Life Benefits, LLC, a financial solutions & life insurance company, this powerful mother & son team have helped thousands of Americans craft personalized wealth plans — often leveraging permanent life insurance policies for wealth acceleration. Michele enjoys simplifying complex financial lessons & creating "aha moments" for her clients. John is the "numbers guy," having developed spreadsheet models & software systems as early as age 14 to help share financial concepts with clients.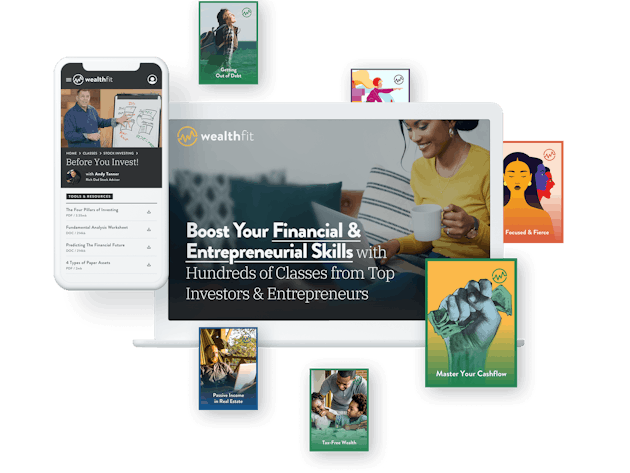 We're an online learning company offering hundreds of classes on personal finance, investing, & entrepreneurship.
Our mission is to make financial education simple, fun, & accessible to everyone.
We've been featured in: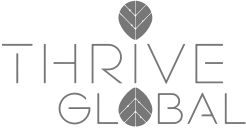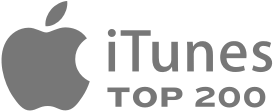 Trusted by 30,000+ Members
Very Knowledgeable Trainers
This is knowledge you simply can't find collectively anywhere else. The trainers are very knowledgeable industry experts.

Kyle Pope
WealthFit Member • Racine, Wisconsin
Answered All My Questions
The class answered ALL of my questions. I learned A LOT about how to make money work for me, rather than vice versa.

Tinderly Johnson
WealthFit Member • Huntsville, Alabama
Engaging & Straightforward
WealthFit has a plethora of information on wealth generation and they make it engaging and straightforward.

Trina McKee
WealthFit Member • Parkland, Florida
I learned more from one class than all the years I spent studying finance at university.

Patrica Scott
WealthFit Member • Downingtown, Pennsylvania
One Class Changed My Life!
Great financial education, I learned so much. One class changed my life!

Gloria Boothe
WealthFit Member • West Jordan, Utah
In depth information, given in a way that isn't overkill or boring. Take every class you can!

Janet English
WealthFit Member • Pittsboro, North Carolina
Classes Related to Good Debt, Bad Debt