Does money cause you stress?  Do you feel like you're in need of a financial breakthrough?
If so . . . then you're EXACTLY who this class was designed for!
If you're like most people, you never learned wealth-building skills from your parents and you sure didn't learn them in school.
So how do you acquire the knowledge and skills necessary — not just to "get ahead" in life, but to build true, lasting wealth for yourself and your family?
In this foundational class, you'll learn:
How to determine the amount of passive income you need in order to live your dream lifestyle
How to reverse-engineer a clear-cut path to early retirement
How to get out of bad debt and leverage good debt to build wealth faster
How to boost your active income by negotiating a higher salary, starting a side hustle, or launching your own business
How to start investing for passive income and long-term wealth
. . . PLUS how to leverage a "Wealth Accelerator Account" to shortcut the path to your financial goals
It's time to discover all the things you never learned in school about money, investing, and entrepreneurship.
Starting . . . now.
94 min
of Expert Training
30,000+
Students Enrolled
900+
Positive Reviews
Andy Proper
Founder & CEO of WealthFit
Andy is the founder, CEO, and driving force behind WealthFit. He has a passion for financial education and a gift for teaching in a way that's simple, fun, and inspiring.
Prior to founding WealthFit, Andy started and sold 3 tech companies and built a diverse investment portfolio.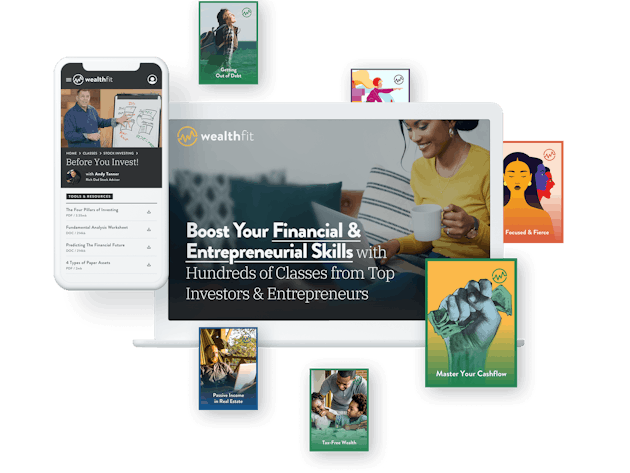 We're an online learning company offering hundreds of classes on personal finance, investing, & entrepreneurship.
Our mission is to make financial education simple, fun, & accessible to everyone.
We've been featured in: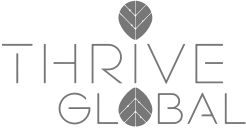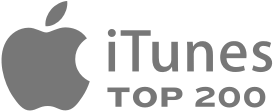 Trusted by 30,000+ Members
Very Knowledgeable Trainers
This is knowledge you simply can't find collectively anywhere else. The trainers are very knowledgeable industry experts.

Kyle Pope
WealthFit Member • Racine, Wisconsin
Answered All My Questions
The class answered ALL of my questions. I learned A LOT about how to make money work for me, rather than vice versa.

Tinderly Johnson
WealthFit Member • Huntsville, Alabama
Engaging & Straightforward
WealthFit has a plethora of information on wealth generation and they make it engaging and straightforward.

Trina McKee
WealthFit Member • Parkland, Florida
I learned more from one class than all the years I spent studying finance at university.

Patrica Scott
WealthFit Member • Downingtown, Pennsylvania
One Class Changed My Life!
Great financial education, I learned so much. One class changed my life!

Gloria Boothe
WealthFit Member • West Jordan, Utah
In depth information, given in a way that isn't overkill or boring. Take every class you can!

Janet English
WealthFit Member • Pittsboro, North Carolina
Classes Related to Wealth-Building 101