Class Schedule

Classes take place every Tue & Thu at 4:00pm EST from Jan 10th — Feb 9th, 2023.

Class Format

Each class happens live, online and lasts approximately 60 minutes.

Recordings Included

All classes are recorded and made available to you … so don't worry if you need to miss a class!
In This 30-Day Training Program, You'll Learn How To Turn Airbnb™ Into a Consistent Source of Income for You & Your Family
Tuesday, Jan 10th, 4:00PM EST

Getting Started With Short-Term Rentals

In Class #1, we'll overview each step to success as an Airbnb host.

From finding the perfect property … to optimizing your listing … to providing an amazing guest experience … to getting started on a limited budget … we'll cover it all.

Watch your confidence level skyrocket as you realize YOU CAN DO THIS!

Thursday, Jan 12th, 4:00PM EST

3 Hosting Models & Key Market Research

In Class #2, we'll be getting hands-on!

We'll set up your Airbnb host account – the right way – step-by-step.

We'll also walk through the 3 ways to make money on Airbnb, in depth, and we'll help you decide which one is right for you.

We'll take a look in your local area as well, and we'll help you understand exactly what's possible on Airbnb!

Tuesday, Jan 17th, 4:00PM EST

Building a Superstar Team

Airbnb properties need cleaned after every checkout.

So in Class #3, I'll help you find a cleaning & maintenance crew you can trust … and I'll show you exactly how to push them to excellence.

A good team will earn you 5-star reviews and make your life easy … but a bad team can sink your reputation like an anchor.  So this is important!

Thursday, Jan 19th, 4:00PM EST

Finding the Perfect STR Property

You've heard that real estate is all about location, location, location … and it's true on Airbnb as well.

In Class #4, I'll show you the 7 best ways to find a prime Airbnb property.

You'll understand exactly what to look for … how to run the numbers … and how to communicate with homeowners, landlords, & developers to land your first listing!

Tuesday, Jan 24th, 4:00PM EST

Setting Up Your Listing

In Class #5, we'll set up your listing on Airbnb, step-by-step.

From your property description … to photos … to your calendar … to guest requirements … the little details matter.  A lot.

You'll see exactly what works – and what doesn't – so that your listing is optimized from the start.

Thursday, Jan 26th, 4:00PM EST

Pricing Strategies

Class #6 is all about pricing.

We'll get hands on with the Property Analyzer tool – included with the class! – and we'll figure out the "sweet spot" where your property is competitively priced and you're maximizing your income.

We'll also make sure you're set up correctly to receive direct deposits from Airbnb when your property is booked.

Tuesday, Jan 31st, 4:00PM EST

Staging Your Property

In Class #7, you'll learn how to stage your property to ensure a "WOW!" experience for your guests.

You'll also learn how to stage your property for your team with the right cleaning, maintenance, and re-stockable guest supplies so that their life (and yours!) is simplified.

This class session will be packed with genius ideas & plenty of downloadable checklists to follow.

Thursday, Feb 2nd, 4:00PM EST

Automating the Process

In Class #8, we'll talk systems & automation!

There are 5 simple, little apps you can use to automate your guest communication, check-in, check-out, payments to your team, and more.

We'll help you get set up with each one – and combined, they'll save you countless hours each & every week!

Tuesday, Feb 7th, 4:00PM EST

Customer Service Excellence

In Class #9, you'll discover even more secrets to ensuring an incredible guest experience and consistent 5-star reviews.

You'll learn how to ascend to "Superhost" status on Airbnb … which bumps your properties to the top of the search results and results in even more bookings.

( You'll also discover how to earn free travel coupons from Airbnb that you can use any time you travel! )

Thursday, Feb 9th, 4:00PM EST

Scaling Big!

In this culminating live class, you'll learn how to boost your profits through special offers, guest fees, calendar hacks, & more!

We'll also recap everything we've covered and ensure that ALL your questions are answered.

We'll make sure you're armed with the knowledge you need to get out there, list your first Airbnb property, then move on to your 2nd, 3rd, and 4th properties!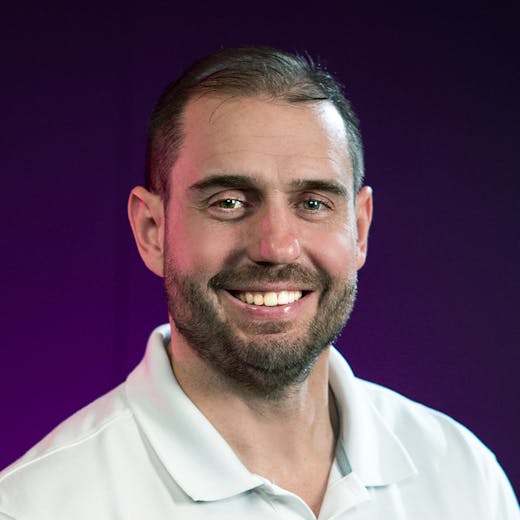 Tim Rosenthal
Founder of New Light Real Estate
Tim grew up on a farm in rural New York.  After more than a decade at General Motors, he was laid-off unexpectedly and had to act fast to continue providing for himself and his daughter – so he immediately dove into real estate, first as an agent then as an investor.
In 2017, he discovered the massive potential of Airbnb, and it changed his life forever.  Today Tim owns and operates a portfolio of Airbnb properties that allows him to live a stress-free lifestyle. He is one of the nicest guys you will ever meet, and he enjoys teaching others how to leverage the Airbnb platform like he has.
Tim believes that financial freedom is within reach for anyone willing to learn, believe, and take action.
Enroll Today and Get Instant Access to These Essential Tools
The Short-Term Rental Property Analyzer

Learn the 8 numbers you need to quickly calculate the profit potential on any piece of real estate.

Use this plug-and-play calculator to easily see how much to offer on a property and how soon you should expect a return on your investment.

The Staging, Cleaning, & Maitenance Checklist Kit

You can use these checklists to perform your own maintenance — or pass them off to a outsourced maintenance company.

This kit contains everything you need to keep your properties in top shape and renting at a premium price.

The Pitch Sheets & Agreement Pack

This contract kit will give you everything you need to simplify your agreements, and protect yourself from liability.

Don't jump into short-term rentals without the proper legal protection.
A Life-Changing 30-Day Experience
WealthFit has been truly life-changing for my family. The classes are very thorough and helpful. It has been the best investment we've ever made.
Sandra Brown
WealthFit Member • Tucson, Arizona
WealthFit is a great community! It's full of people who want to grow and see their lives improved. I highly recommend it!

Aaron Compton
WealthFit Member • Jacksonville, Florida
I Made My First Investment
I made my first real estate investment within a year of signing up. I had zero background in real estate, but this program has great teachers, tons of real-life examples, and intuitive tools. It can change your life if you put in the work and use the training and resources they provide!

Schivon Braswell
WealthFit Member • Chicago, Illinois
Everything You Need to Succeed
I would recommend this program to everyone who is thinking about getting into real estate investing. The trainers are excellent and really provide you with everything you need to succeed.

Roy Baker
WealthFit Member • Hawthorne, California
Best Decision I've Ever Made
This is an excellent step-by-step program with coaches to lead you in the right direction. There are many great classes and all the tools you need to succeed. Signing up with WealthFit is the best decision I've ever made!

Tammy Eller
WealthFit Member • Honolulu, Hawaii
I am loving WealthFit! The trainers are very educated and make things so easy to understand. They are genuinely great teachers and I'm learning so much. I can't wait to make my next investment!

Becky Washburn
WealthFit Member • Russellville, Arizona
Join the

 30-Day BnB Intensive
… or become an All-Access Member and get all of our
30-Day Intensives

, live & on-demand classes, tools, and more!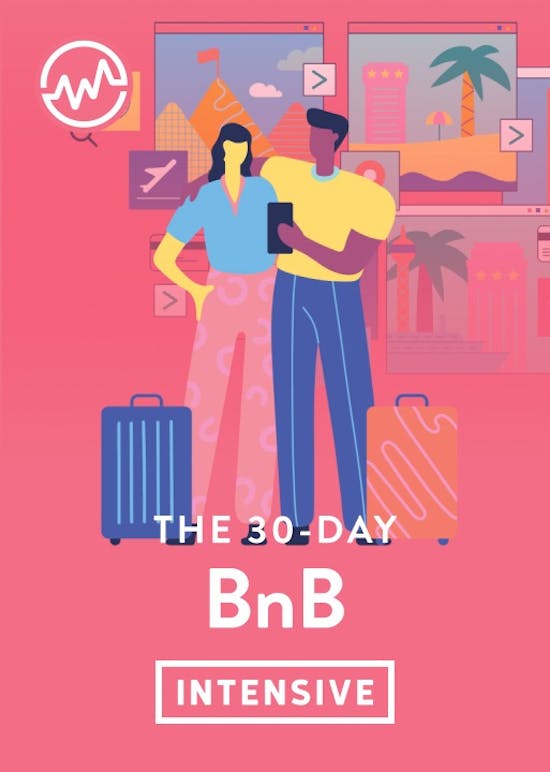 Get Access To:
The 30-Day BnB Intensive
January 10-February 9th, 2023
Video Recordings of All Class Sessions
Expert Q&A with Tim Rosenthal
Downloadable Tools & Resources
$495
Or 2 Payments of $295
Enroll Now
30-Day Money Back Guarantee
Take a full month to attend our classes, test-drive our tools, and interact with our world-class instructors.
If you don't see the overwhelming value of being part of the WealthFit family, then you can give yourself a quick refund at wealthfit.com/refund. We believe in our experience so much that we make it that simple!
Frequently Asked Questions
What dates & times are the live classes?
Classes happen online at 4:00pm Eastern (1:00pm Pacific) every Tuesday and Thursday from January 10th to February 9th, 2023.
How do I attend the live classes?
Class sessions take place online in an interactive classroom format. You can use any computer or mobile device to attend.
What is the class format?
There are ten (10) total class sessions. Each session is approximately 60 minutes of teaching followed by 15 minutes of Q&A.
Are the classes recorded?
Yes, each live class session is recorded and made available to you online. So don't worry if you need to miss a particular class session!
Is a payment plan option available?
If you'd like to attend this 30-Day Intensive, you can either make one payment of $495 or two payments of $295. Alternatively, you can activate your All-Access Membership for just $695 a year.
What's included with All-Access Membership?
We offer 30+ different 30-Day Intensives throughout the year on various personal finance, business, & investing topics. When you activate your All-Access Membership, you'll have unlimited access to all of these intensives ... plus all of our standard online classes, tools, & more. All for less than $2 a day.
Do you have a satisfaction guarantee?
Yes! We offer a full 30-day money back guarantee. This means you can attend the first few class sessions and make sure you like it. If you don't, you can give yourself a quick refund at wealthfit.com/refund.
Can I enroll over the phone?
Yep, no problem. Just give us a call at (800) 917-9754 between 8:30am - 4:30pm PST, Monday through Friday, and our awesome Member Service Team will help sign you up.