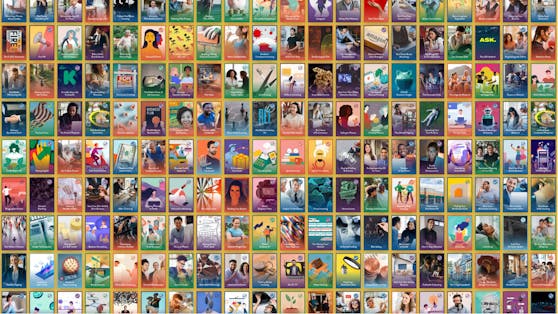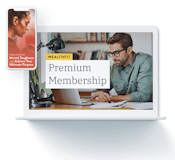 Get Access to 250+ Online Classes
Learn directly from the world's top investors & entrepreneurs.
Get Started Now
The True Cost of Cable TV
Cable TV gets expensive very quickly. Prices typically vary by region, cable company, and how many cable channels you want. Sadly, cable providers don't let you pick and choose the channels you actually want to watch. Instead, you have to purchase channel packages that include channels you never wanted.
Cable providers are great at adding extra fees to your bill, too. If you want a high definition image and a DVR, expect to add at least $20 per month to your bill. If you want premium tv channels like HBO, Showtime or Cinemax, you'll likely add around $10 to $16 per channel package per month.
When all is said and done, it's not uncommon to be paying $100 or sometimes even $200 for your cable TV subscription. This is especially true if you add packages such as NFL Sunday Ticket and multiple movie channels to your subscription. These fees don't even include the internet access you're probably paying for, too.
So, let's say your monthly cable bill is $150 per month. If you cut the cord and decide to pick up a few free cable alternatives and $25 in paid cable alternatives per month, you could be saving $125 per month.
If you invest that $125 per month for 30 years and earn an 8% annual return, you'll end up with roughly $183,000.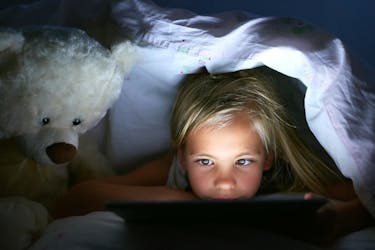 Free Cable Alternatives to Replace Your Cable Subscription
Rather than continue paying over $100 for cable TV, you can take advantage of the internet subscription you already pay for to entertain yourself. If you're looking for free cable alternatives, here are a few options you may want to consider.
Add a Digital Antenna
Digital antennas have an upfront cost, but you'll gain free access to any digital local channels your antenna can pick up. Typically, you'll be able to get at least a couple of the major networks (ABC, CBS, Fox, NBC) in more rural and suburban areas. If you live in an urban setting, you may be able to get all of the major networks. While extreme sports fans won't get to watch all sporting events on the major networks, the biggest sporting events are normally broadcast on these channels.
Use TV Networks' Websites
If you don't pick up the major local channels with your digital antenna, you may be able to watch many of the primetime shows on the networks' websites. Your luck will vary from network to network, but expect a new episode to show up the next day on the website. Be careful, though. New episodes can expire quickly. You'll likely have to watch commercials, too.
Consider Your Local Library
If you're not super picky about what you watch, you can find a large selection of TV show seasons and movies at your local library. Sometimes libraries even take requests for new titles you'd like to see them carry.
Make Your Dumb TV a Smart TV
If you don't have a smart TV you may need to purchase a device, such as a Chromecast, Roku, Amazon Fire stick, or Apple TV, to stream free entertainment options to your TV. Each TV streaming device offers different free and paid services you can subscribe to. Once you have a streaming TV, you may be able explore many of the free videos on YouTube, too.
Paid Cable Alternatives to Replace Your Cable Subscription
While free cable alternatives often provide plenty of entertainment value, the best cable alternatives usually require a small subscription fee. Still, the subscription fees for the below streaming services are much less than you'd pay for your typical cable bill.
Many of these options even offer free trials so you can see if they have the types of content you like to watch. If they don't, cancel before your free trial is over and you won't have to pay a penny.
Amazon Prime Video
Amazon Prime ($119/yr) comes with free access to Amazon Prime Video. Amazon Prime Video claims to have thousands of popular movies and TV shows you can watch for free. In addition to the video subscription, you get free 2-day shipping on over 100 million items and free access to over 1,000 Kindle books, magazines and more.
Hulu with live TV
Hulu with live TV costs $39.99 per month. It gives you access to the entire Hulu streaming library as well as live sports, news, entertainment and more from 50+ top TV channels. You can add HBO for $14.99 per month, Cinemax for $9.99 per month and ShowTime for $8.99 per month.
If you'd rather stick with the Hulu streaming library only, you can pay $7.99 per month for a subscription with limited commercials or $11.99 per month for a subscription with no commercials.
CBS All Access
CBS All Access costs $5.99 per month with limited commercials or $9.99 per month for commercial free access (with the exception of live TV and select shows). It offers a large library of content you can watch which includes 10,000 episodes on demand. In addition, you can watch live streaming of your local CBS affiliate, where available. CBS All Access also has original content including Star Trek: Discovery and the Big Brother Live Feeds.
Netflix
Netflix is another streaming alternative that gives you access to plenty of TV shows and movies. Pricing ranges from $7.99 per month for the most basic account with no HD video to $13.99 for the premium subscription which offers Ultra HD video. Netflix is well known for their original content including House of Cards, Orange is the New Black and Stranger Things.
Playstation Vue
Despite its name, Playstation Vue service can be accessed on Roku players, Amazon Fire TV, Apple TV and Android TV platforms in addition to the Playstation 3 and Playstation 4. It offers live TV streaming with sports and news coverage. Depending on what channels you want access to, subscriptions vary from $44.99 per month to $79.99 per month.
Sling TV
Sling TV is yet another live streaming TV service that gives you access to the channels you want to watch most, including sports channels and HGTV. Prices range from $25 to $40 per month depending on which package you prefer.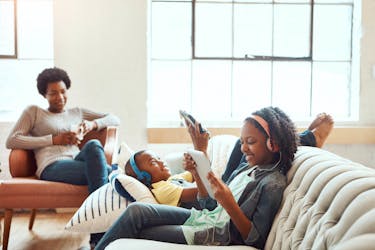 Cut The Cord and Use Cable Alternatives to Start Saving Today
With all of the free and paid entertainment options available today, there's no point in keeping your cable subscription. Cut the cord today. Find cheaper options to get your TV fix.
The money you stand to save is enormous, especially if you actually invest your savings.